Smartsheet Raises $35 Million to Extend Lead in Enterprise Work Management
BELLEVUE, Wash., May 5, 2014 - Smartsheet, the collaborative work management tool used by more than 42,000 paying organizations and millions of users worldwide, today announced it closed a new round of financing of $35 million led by Palo Alto-based Sutter Hill Ventures. This financing will fuel the expansion of the spreadsheet-inspired tool and capitalizes on the momentum of wide-scale adoption, especially within large enterprises. Previous investors, Insight Venture Partners and Madrona Venture Group, also participated in the round.

Over the past year, Smartsheet increased its enterprise customer base by 5x, which includes many of the world's industry-leading organizations such as Google, U.S. General Services Administration (GSA), Netflix, Office Depot, Groupon, Intercontinental Hotels Group, Pearson, Unisource, Oceaneering, McGraw-Hill Education, Bucknell University, Ecova, Extreme Networks, Red Hat, WestEd, and Wargaming.net. Smartsheet funding now totals $70 million.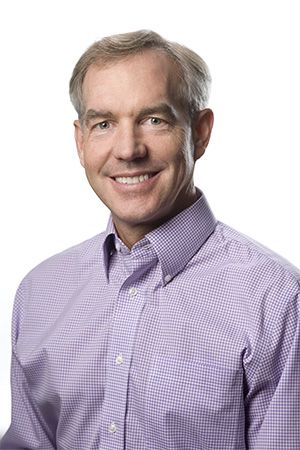 "We are looking for companies that offer 'consumer-like' apps but have the power of enterprise solutions for solving real-world business problems," said Jim White, Managing Director at Sutter Hill Ventures. "Smartsheet has the simplicity of a spreadsheet but the power of a database, project management and collaboration solution tied together. The viral nature and deep usage within enterprises is being proven out with their impressive roster of customers."

As part of the financing, White joins the Smartsheet Board of Directors. He currently serves on the boards at global brands Shutterfly and Glassdoor.com and has been named to the Forbes Midas List several times for his success in investing in disruptive technology companies.

"We believe there's a fundamental shift occurring in how technology influences how work gets done in organizations," explained Mark Mader, president and CEO of Smartsheet. "While Smartsheet was cash-flow positive in March, the success and opportunity we see with enterprise customers makes additional investment a clear choice."

Earning the Enterprise From the "Bottom Up"
Like many cloud-based tools, Smartsheet is primarily discovered and adopted by teams to collaborate on projects and manage business processes—from marketing launches to IT tasks.

Smartsheet virally expands as people "share their sheets" with other team members, clients and vendors. Additionally, Smartsheet meets companies' staunch requirements for enterprise-level security, mobile capabilities, administrative controls, and integration with cloud tools and core systems. With the combination of "consumer-easy" and "enterprise-ready" capabilities, the number of people using Smartsheet in enterprise accounts quadruples on average in the first year.

"The themes of BYOA and BYOD form a major part of today's modern enterprise IT landscape." said Alan Lepofsky, VP and Principal Analyst, Constellation Research. "While the BYOA trend satisfies the business user's needs for point solutions that they can actually use, it can complicate and at times even conflict with an organization's enterprise-level IT strategy. However, the best cloud-based apps often see growth from department to department and even across an entire organization."

Groupon has seen the adoption of Smartsheet grow to more than 2,000 people since Erica Geil, Director, Global Operations first introduced it to the PMO group two years ago. Adoption continues to spread rapidly.




"Smartsheet stood out as the clear choice for our group because it's easy to use and flexible enough to coordinate a wide range of projects and tasks," said Geil. "It's been really exciting to see how Smartsheet has spread like wildfire – from Engineering to our Audit and Travel teams around the world. It reinforces our commitment to provide tools that work however the teams work. Smartsheet works alongside Google Apps and other core systems, and via mobile—satisfying our need to increase efficiency, control costs, and collaborate securely. Smartsheet meets all these requirements and more."

About Smartsheet

Smartsheet, a leading Software as a Service (SaaS) company, offers businesses an intuitive collaboration and work management tool. The ease of use of the familiar spreadsheet-like interface, coupled with file sharing, work automation and Gantt chart features, have made it a popular and highly functional collaboration and project management tool. Smartsheet is used by teams across more than 165 countries to organize, plan and execute a broad spectrum of projects and processes, including marketing campaigns, product launches, business operations, events, strategic planning and HR initiatives. Customers include construction companies, consulting firms, schools and universities, utility firms, government entities, healthcare organizations, high-tech firms, non-profits, manufacturing and law firms, among others. Additionally, Smartsheet offers mobile apps, pre-built templates and integrations with leading cloud apps such as Box, Dropbox, Salesforce, Google Drive and Zapier to ensure users are up and running quickly. Visit www.smartsheet.com for more details.

###