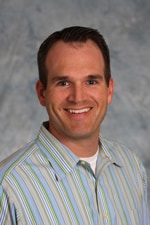 Mark Mader is the chief executive officer of Smartsheet.com.
Passionate about productivity and collaboration, Mark is co-author of "The Power of Done" and has spoken at conferences throughout the United States. Prior to Smartsheet, Mark served as senior vice president of global services for Onyx Software, leading the consulting and customer-facing teams in the Americas, Europe, and Asia. Mark also served a director of Onyx KK, Onyx's joint venture in Japan.
As a dual-citizen of Germany and the United States, Mark has spent considerable time working, living, and traveling abroad and makes every attempt to apply global perspective and relevance to what Smartsheet provides. It is rare that Mark turns down an opportunity to fish and between the months of March and November can often be seen commuting across Lake Washington on his SeaDoo--wearing khakis and a button-down.