Cracking the Code on Collaboration: Fueling our Disruptive Advantage
by Brent Frei on December 2, 2012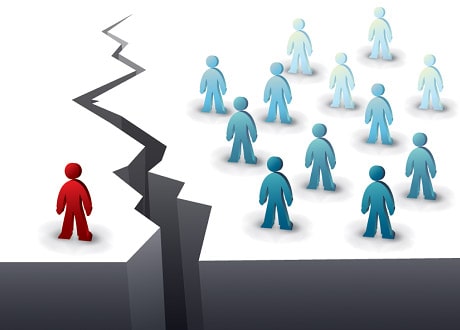 Insight Venture Partners and our long time partner Madrona Venture Group just injected $26 million worth of 'do a lot more of what you're doing' fuel. We've been generating our own cash and growing well, so with a market opportunity this giant and a product this uniquely disruptive, growing even faster is an easy call.

Apple showed us definitively in the iPhone that reconstituting and coordinating existing product categories into one elegant design can disrupt entire markets.

Who would have bet 6 years ago that the Blackberry could be unseated so quickly, or that the iPhone alone would generate more revenue and more profit than all of Microsoft.
Now with the cloud as our C-Drive, it stands to reason that reconstituting the Office suite as an effective work collaboration tool, makes sense. Getting the Smartsheet design "right" took time, countless design iterations, and the help of millions of users. We've melded the useful utilities of a spreadsheet, project, task, file share, and database into one familiar and easy to use tool. Then, we mixed in mobility and made them work inside your calendar and email as well.

Once we got the product design just right, the Smartsheet product has literally sold itself. More than 20,000 paying companies have chosen Smartsheet in the past 2 years with 75 new ones swiping their card every day this week - all with a skeleton crew in sales and marketing.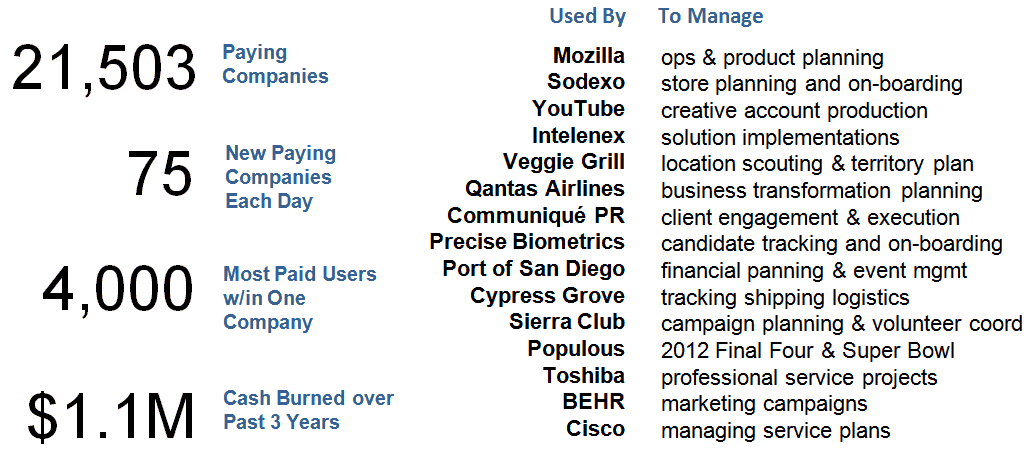 We've focused on highlighting the project management, task management, simple sales pipeline and marketing campaign strengths of Smartsheet. Despite this narrowed messaging, our customers big and small use Smartsheet for everything you can imagine. Big ones fill the white space between their core systems with Smartsheet, while for many of the small companies Smartsheet is the core system.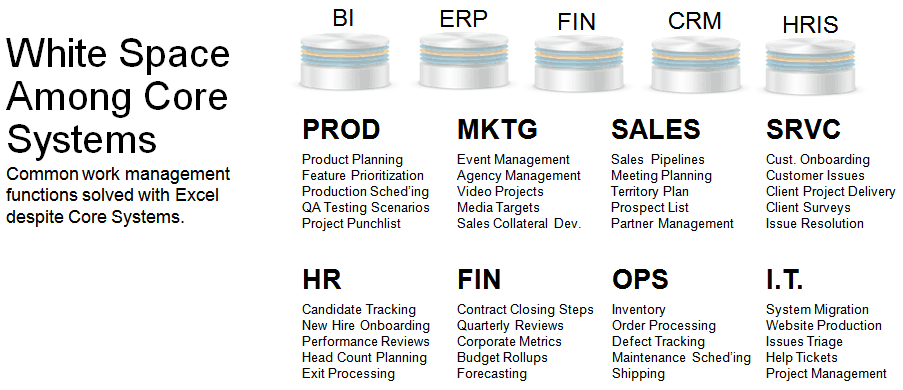 Excel and email are the undisputed market leader in work collaboration. Smartsheet's market is ready-made with 100s of millions of people already managing their work in our form factor.
Consumer Easy and Enterprise Ready. Rest of world, here we come!
-Brent
Categories