The Best iPad Business App
by Brent Frei on March 18, 2011

Which is the best iPad business application? Well, we certainly think Smartsheet is a major contender. From high tech to traditional business, this video shows how broadly useful Smartsheet on the iPad can be and how anywhere access improves productivity. John Rajala, owner of Rajala Companies (a 109-yr-old lumber mill in northern Minnesota) is managing everything from production to inventory to sales pipelines at the office, in the mill, across the lumberyard and into the forest.
There are thousands of apps for the iPad that inform and entertain, but far fewer that help users be productive. Core business apps are sparse in Apple's App Store. Check the Top iPad Apps for Business lists produced over the last 8 months by 10 industry watchers and you get a group of very useful individual productivity tools. Conspicuously absent are any cross-business operating apps like CRM, Accounting, Project Management and the like.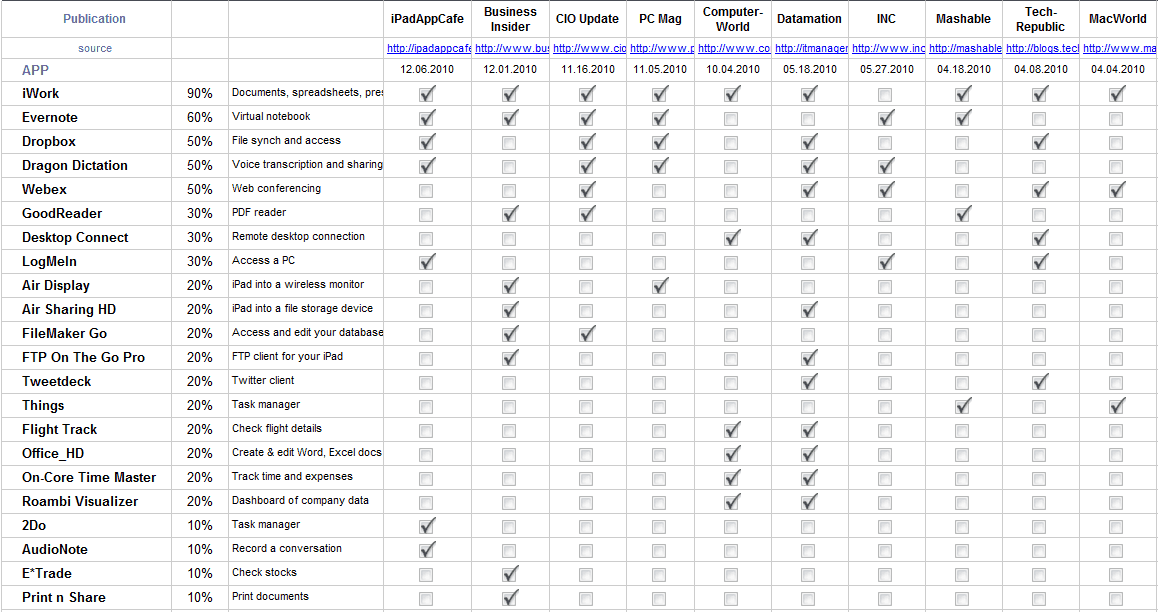 Touch-enabled browser applications are bringing fuller features to any tablet, and the release of the iPad 2 with its performance improvements is making them very usable. Smartsheet has always had the rich interactive feeling of a desktop app in a browser, so extending that into the iPad feels native.
Bravo to Apple for a product capable of making business applications more broadly accessible and useful.
- Brent
PS: We thought about writing this post in the following two sentences:
"If a guy uses Smartsheet for online project management in the forest but no one sees him, did he really do any work? Yes, because others see his input. "
Categories