Google Apps Marketplace: Separation Begins
by Brent Frei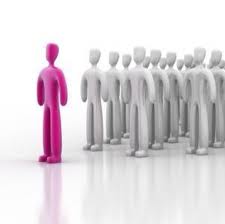 Google Apps' Switzerland approach of not favoring any particular Marketplace ISV is a necessary stance in a growing ecosystem. But from the shoppers' perspective, the unbiased choice is both a benefit -- and a burden. Variety improves the quality and diversity of choices, but it feels like you're drowning in all the options when searching for the best fit.
Introducing the Cloud Alliance for Google Apps. Today marks the launch of a partnership of seven trusted web-based business apps that are core to an organization going "all in" on Google. It's a group of the most complementary and heavily installed applications in the Google ecosystem. This group makes it easier for Google Apps users to select add-on apps and speed deployment.
We were thrilled to hear Smartsheet has been singled out as the best-of-the-best in the Project and Task Management category. After nearly 1.5 years, separation is starting to happen between the frontrunners in the Marketplace and the rest of the pack. The emergence of this Alliance is one more step in the right direction in making the Google Apps platform insanely successful within more organizations.
How Were the Apps Chosen?
Driving the Alliance is CloudSherpa, the largest independent implementer of Google Apps for businesses around the world. They vetted and rallied the front-running apps in an effort to help companies wade through apps currently available in the Google Apps Marketplace. The apps were selected based their reputation with Google, the Marketplace rankings and reviews, how easily they integrate with Google and so forth.
Why is the Alliance Necessary?
Have you been to the Marketplace lately? There are hundreds of apps to choose from -- with dozens being added every week. It can be overwhelming, not to mention frustrating and time consuming, to find the best app. For folks who are making their first foray into cloud apps, or those looking for a certain app to build on your strategy, knowing these tools have risen to the top as "essential to your business" can help improve the likelihood of success of building on the Google Apps core.
Cloud Alliance for Google Apps
Essential Services Used Most Widely Across the Company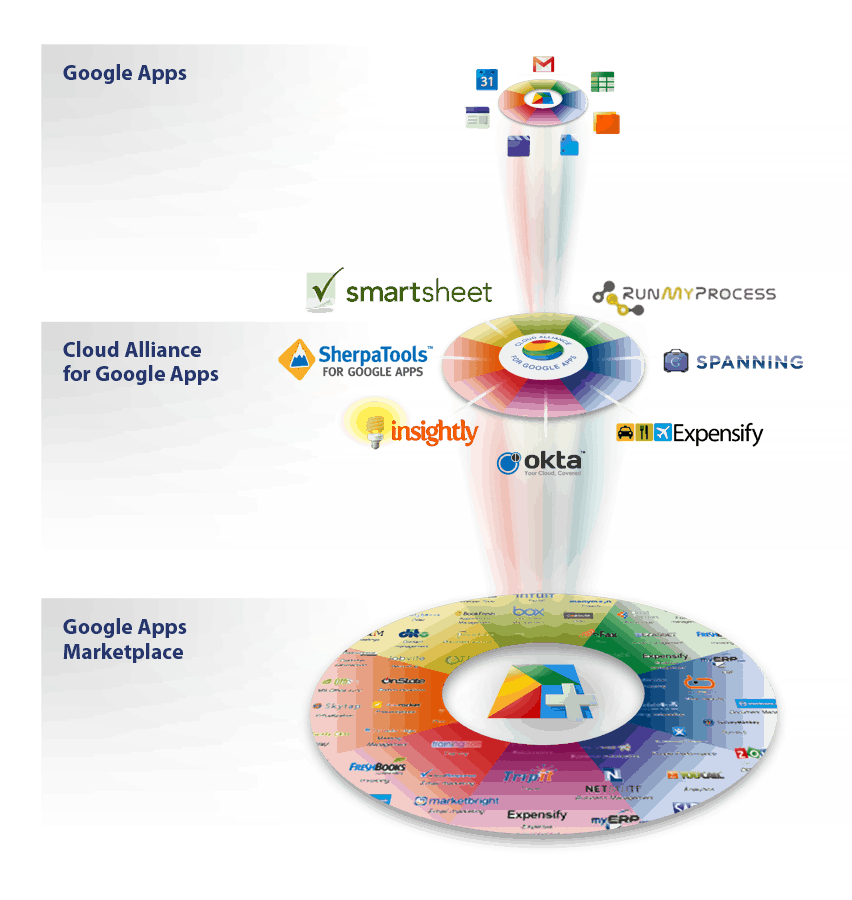 What Do the Apps Have in Common?
We all get excited about the promise of a new app. Introducing your team to a 'cool tool,' or suggesting 'this app will change your life' is fine, but at the end of the day, a tool can drive results you care about only if it gets used. Only then can it help you save time or money, fit existing work flow and/or solve a specific problem. Apps need to reduce work, not create it. People will either use it, or they won't.
Quite frequently, whether a tool is adopted or not depends on:
convenience (e.g. single sign-on)
work flow (does it fit into existing work flow easily?)
overlap (doesn't overlap with existing solution/tools)
ease of use (intuitive, immediately useful)
The apps in Alliance fit this description. The Cloud Alliance apps are proven performers in businesses of all types - in fact, we share many customers. Each Alliance app vendor has documented success in multiple industries and deployment scenarios. In short, these are real tools that get used.
Who's in the Alliance?
Core Online Application Tools for Business
Essential Services Used Most Widely Across the Company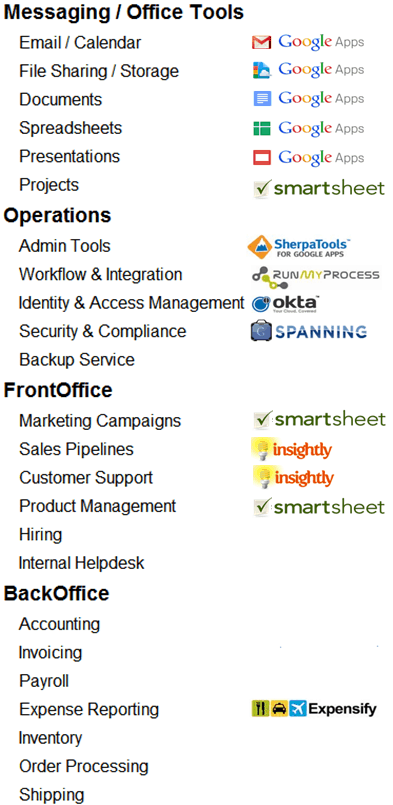 Some parting words if you're shopping for apps and want to keep your head above water. Keep it simple. Select a handful of cloud apps that solve the widest range of needs. Remember who your users are and match the app to their needs and skills. Look for ones that require little to no IT, and work how you do. This is where we are internally at Smartsheet today, and it's pretty nice.
- Brent Frei
Categories