Smartsheet - A Business App for Google Drive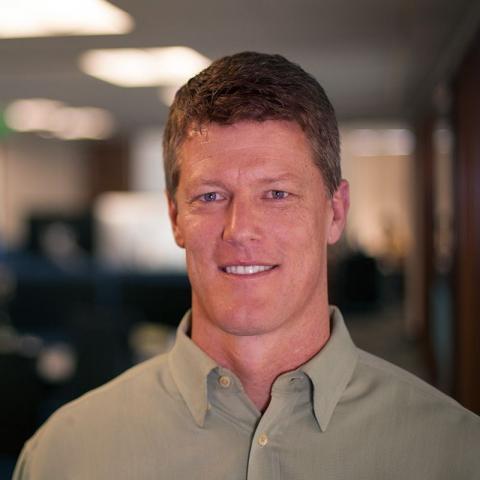 Brent Frei on April 24, 2012

Today, Google added Drive to its suite of online business applications, and Smartsheet is already adding an extra gear to its transmission. Google Drive has upped the ante for anywhere, any-device access to files in the cloud. In addition to sharing and syncing files, third-party software like Smartsheet can inter-operate inside Drive. Read the announcement.
Within Google Drive, Smartsheet feels like a seamless member of the Google Apps suite of tools. Smartsheet worksheets can be created, filed, and opened within Drive. In addition any Microsoft Project or Excel file can be opened and managed online with Smartsheet from within Drive.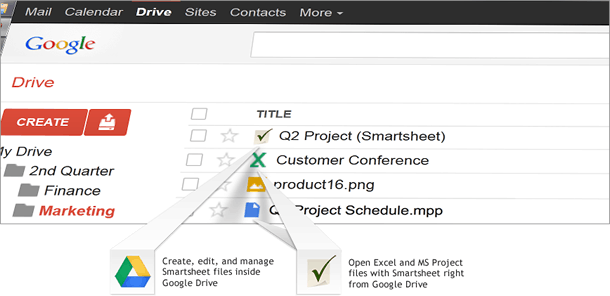 Drive is a next generation approach to integrating apps in the cloud. It goes beyond applications being aware of each other, to applications working well within each other. It's a perfect complement to the integrations already available between Smartsheet and Google Apps.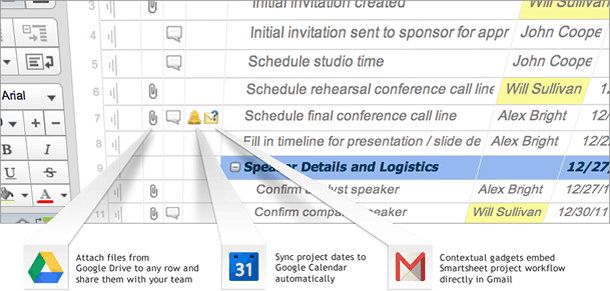 We have a lot of customers who tell us Smartsheet has made their use of Google Docs more prevalent because it links work contextually with the files associated with it. Drive should supercharge that relationship. Booyha!
- Brent Frei
Categories