Say Cheese! "How We Use Smartsheet" Winners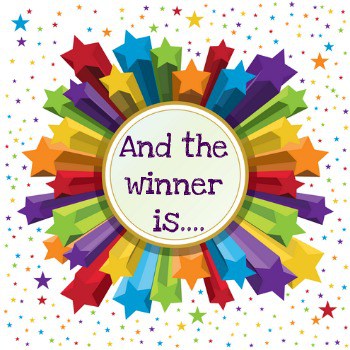 Was it the love for Smartsheet? Was it the allure of cheese? Maybe the idea of pairing them? Needless to say, we were overwhelmed by the responses to our recent "Tell us how your company uses Smartsheet and win a cheese party from Cypress Grove Chevre" request.
It was hard to pick a winner, so we settled on five – because their stories were that impressive. These lucky Smartsheeters won a unique party pack: An assortment of yummy Cypress Grove Chevre, plus a beer pairing chart, temporary tattoos, Smartsheet ball caps, and a window sticker of a goat drinking beer. That's right… a goat drinking beer. (We said it'd be a party, right?)
Thanks to the awesome folks at Cypress Grove (read their story about using Smartsheet) and to all of those who sent us descriptions. We'll be showcasing many of the stories in the coming months.
So to Meredith, Scott, Jason, Kelly, and Adan: Enjoy your cheese parties...and your Smartsheet.

Meredith Esham, Precise Biometrics:
Initially used by Precise Biometrics to collaborate on product launch plans between its US and Sweden offices, Smartsheet now plays a central role in onboarding new employees, departmental task lists, project planning, event planning, and managing internal product inventories. Just how much does Precise Biometrics love Smartsheet? "If Smartsheet were a man, he would be organized, follow up on tasks, always be on time, and know what I need before I know I need it... I'd marry him!"
Scott Wielenberg, MaxBotix:
"When I found Smartsheet, I felt like a kid in a candy store," reflected MaxBotix's Scott Wielenberg. Over the past two years, Smartsheet has become an integrated part of their systems. Scott and his coworkers use it to build complex database-style tracking methods that have been adopted throughout almost every department of the company including: manufacturing, sales, HR, shipping management, engineering, purchasing, and document control. Scott said with the smartphone capabilities, internet accessibility, shared workspaces, and reporting functionality, Smartsheet is invaluable to MaxBotix.
Jason Padgett, BBN Radio:
Smartsheet plays an essential role throughout the international network of Christian radio stations. In the IT department, hundreds of computer systems are responsible for mission-critical operations and Smartsheet keeps all support requests and ticket assignments running smoothly. It's also instrumental in planning, organizing and executing all of BBN's expansion projects, their marketing materials and outreach activities, and their fun. "Whether it's a company picnic, Christmas party, or a major fundraising event, Smartsheet is perfect for getting the myriad of details organized and completed in time for the fun to begin."
Kelly Hay, EMyth:
EMyth is a 35 year old business coaching, training and education company which has helped transform thousands of businesses. Over the past year EMyth began its own transformation which includes reimagining and rebuilding every aspect of the company. They started with exploring the foundational definition of who they are and what they stand for - their culture and brand. This lead to a business model and technological infrastructure overhaul. To support EMyth in this transformation, they looked for a management tool with tutorials, easy to use templates and minimal training requirements. EMyth found all of these in Smartsheet -- they are now using Smartsheet to manage every project at their company, and there are many!
Adan Gonzalez, Construction Specialities:
Adan shared a day in the life of Smartsheet at his dock equipment and industrial door company: "Smartsheet is the heartbeat of how we do business. Our purchasing department captures orders and attaches everything from pictures to invoices to the sheet. Our warehouse updates order information and our installation department schedules equipment deliveries. Smartsheet compiles everything from different departments to communicate when projects are ready for installation. Our crews are out in the field, but getting information to them isn't a problem with Smartsheet. Once installed, we collect customer signatures through web forms on mobile devices, and the work order is marked complete."


If you've got a story to share with us, pass it along at marketing@smartsheet.com. There may be some Purple Haze® in your future.
Categories