Guest Post: Managing Our Acquisition Pipeline in Smartsheet
by Jodi Sorensen on July 21, 2011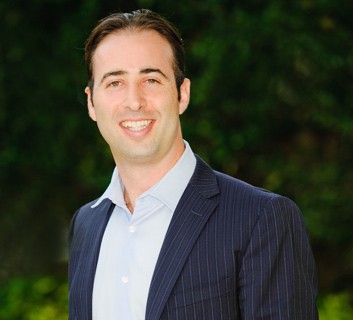 Arnaud Karsenti is managing principal of 13th Floor Investments, a Florida-based real estate investment firm that focuses on identifying, acquiring, managing, and selling real estate properties. He explains below how his team leverages Smartsheet to manage more than 300 new acquisition leads through the pipeline.

In a tough economy, the world of real estate is tougher still. As a result of the widespread economic downturn, an influx of new real estate acquisition opportunities are coming to market as owners and lenders divest their holdings. There is a great opportunity at hand, as well as a critical need to stay on top and aware of all these potential opportunities.
As our firm grew, we were inundated with new acquisition opportunities. Keeping track of the deals in the pipeline and prioritizing the ones we wanted to work was an ongoing source of frustration. We were constantly searching for better, smarter project management tools to help us manage the deals we wanted to pursue.
The Old Way
Our acquisitions associates tried keeping everything in email, but this meant they were constantly cycling through their inboxes, hunting for old messages. They tried keeping a folder system in Windows updated constantly. However, when you have a team of people who all need to be on the same page, it doesn't work.
Without a way to access projects on the go or visually absorb a deal's progress, the team was losing valuable time in which deals were stagnating on their pipeline.
The New Way
After converting to Google Apps and trying various project management tools, we settled on Smartsheet. Immediately, the sales acquisition team was impressed. When I asked why it stood out, one of our associates, Jacob Roffman, said, "Smartsheet's simple. It's familiar. We can create things the way we want to see them."
In particular, it was a fit because there was no learning curve. Another associate, Michael Nunziata, commented, "I'm not an IT expert by any means, but I figured out how to use Smartsheet in minutes, not hours. I never had to access the help function."
Net results
We use Smartsheet to track more than 300 deals in our sales new acquisition pipeline. We have also created a due diligence checklist, which all team members can access and double check before a deal goes through.
Nunziata remembers, "We used to create an Excel spreadsheet and print it out for each team member. But, if they didn't have their trusty printout, they were left out in the cold. Now everyone's on the same page. We've conditioned our team to always have a Smartsheet tab open."
Not only does it keep the in-office team running smoothly, but Smartsheet allows us collaborate with outside collaborators, such as joint venture partners, all very quickly, easily, and securely. And now that everyone has all the details at their fingertips, we're more responsive.
Moving forward, we're looking to incorporate Smartsheet into our construction department. It just makes sense; I know our construction team will benefit from it. Smartsheet has continued to hit every aspect of the functionality we need so far.
Categories