5 Themes from Office 2.0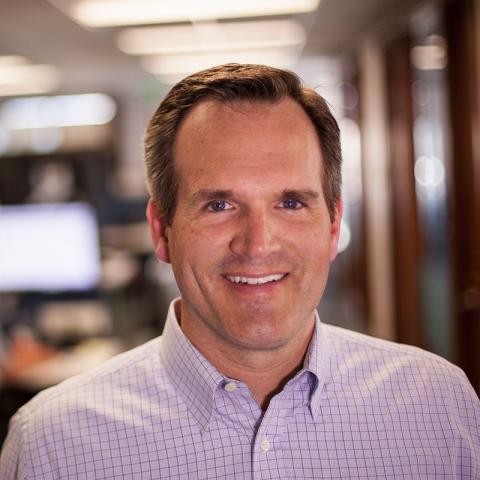 Mark Mader on October 13, 2008
I spent Thursday and Friday at the Office 2.0 conference in San Francisco.
For those of you not familiar with the term "Office 2.0", you might be hard pressed to read and recite what's posted on Wikipedia - so here's my definition:
Office 2.0 - "collaborative online software used to accelerate, simplify, and improve the quality of communication and the execution of work."
You can also opt for the definition I shared with my eight year old when she asked me about it on the way back from the airport:
Office 2.0 (3rd grader style) - "we help groups of people get things done more quickly".
Office 2.0 2008 was a good conference. Ismael Ghalimi, the organizer, did a nice job of taking feedback from last year's conference by narrowing the focus a bit and attracting a diverse set of presenters, moderators, and panelists across technology innovation, software distribution, media, and finance.
For the third year in a row, Smartsheet was an event sponsor. And for the third year in a row I listened as early stage and established companies made predictions of where the market is heading. Lots of great content but I'll keep it short and share with you the five themes that stuck with me:
#5 - Software selling is out. Software buying is in. VC Panelist Robin Vasan's (Mayfield Fund) point wasn't that people don't engage in a sales cycle but rather that the buyer, not the vendor is directing more phases of the process. Through search, trial, and subsription buying, customers have greater control. His advice to vendors - recognize the differences and don't spend money on bloated selling tactics that fight this trend.
#4 - Cloud Computing. The popularity of massively scalable, available, and low cost on-demand computing is accelerating. It's not just companies like Smartsheet utilitizing these services to make available cost-effective solutions - companies like GE and other Fortune 500 companies are climbing on board. The advances in this field over the past 12 months have been nothing short of amazing. Great for business. Great for customers.
#3 - Subscription is in. Ads are out. Don't get too excited - online ads will continue to grace the majority of pages we visit online. VC panelist Dan Avida (Opus Capital) was simply highlighting that Office 2.0 software providers shouldn't kid themselves about building a business on a purely ad supported model. He shared, "our research shows us that unless a company can achieve one billion pageviews a month, it will be a tough endeavor." To which he added, "do you know how few companies achieve one BILLION page views a month?" It's one of the reasons Dan sounded bullish on online subscription businesses versus ad-driven consumer sites.
#2 - Google is educating millions. Similar to what Saleforce.com did in the last ten years to demonstrate that managing customer information online is possible and secure, Google now serves as a major driver in educating millions of others that online applications (beyond e-mail) are effective and reliable. Even though the world of software is much larger than Microsoft Office (the product to which Google Docs is frequently compared), a marketplace that understands the basics of online application delivery is capable of considering other options. My prediction - as with Salesforce, Google will serve as a lead blocker behind which many online software companies will flourish.
#1 - Productivity remains a hot topic. Keynote speaker David Allen had numerous sound bytes that hit the mark on Thursday. They hit the mark when 'Getting Things Done' was published in 2001 and they'll likely be just as relevant twenty years from now. While he and I don't share the same views on what is and is not possible when it comes to team productivity and management, we do agree that massive value (and peace of mind) can be achieved using methods and tools for better capturing, organizing, and executing work. My two cents for those who are religious about personal productivity - go beyond the individually oriented mindset and tactics. Smartsheet has had the opportunity to work with thousands of people over the past two years who have benefited greatly from taking that important step.
Categories