How Smartsheet Runs My Household
by Kelly Anthony on November 28, 2012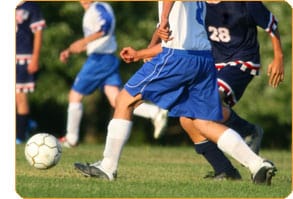 It's probably no surprise that teams here at Smartsheet use the tool to manage all kinds of work. Many of us also use it in our personal lives. Keeping track of car maintenance schedules, ever-changing passwords, home remodels, holiday dinner plans (did you see our Holiday Dinner Planner template?), soccer league schedules, all suddenly are much more organized.
We're not alone in seeing Smartsheet play such a valued role in our personal lives. It's become a growing theme in our conversations with customers, too. Recently, Maureen Kenney, of MJK Consulting Services, was kind enough to share with us how she uses Smartsheet to stay organized – both professionally and personally.
How are you using Smartsheet in your consultancy?
My consultancy is still in the early stages, so Smartsheet plays a vital role in keeping me organized and on top of projects for my clients.
I set up different workspaces that I share with each of my clients. They're the perfect feature to introduce clients to Smartsheet in a safe, non-threatening way until they're ready to manage their own account. I've helped my clients create sheets for time sheets, coordinate correspondence with their accountants regarding bank account activity, and use web forms for employee surveys. I've also helped clients set up workspaces to share documents in lieu of a more structured intranet.
I also set up a Smartsheet web form for a client to use with their vendors to submit monthly invoices. Before, they had simply used email, and the process was a bit out of control. Now, the executive assistant sends out a monthly reminder with a standardized invoice attached and a link to the web form and all information lands perfectly in Smartsheet.
And outside of your consultancy?
Smartsheet rules my household, and has taken firm hold in many areas of my personal life.
[Click links below to get started with Smartsheet template.]
My youngest daughter recently completed the college application process, which we set up entirely in Smartsheet. She was able to track each school she was interested in applying to, along with her level of interest in the school, correspondence with the admissions offices, application submission status, and all of the important documents that go along with the process (ACT/SAT scores, common application status, letters of reference, etc). With all of the schools' contact information in Smartsheet, when my daughter needed to send her transcripts, she was able to run a report and email a list of contact information to her high school. Super efficient!
Now that my youngest is successfully off at school, we've set up a Smartsheet for her called "Reimburse Me!" When she spends money that she would like to be reimbursed for – on things like textbooks, extracurricular field trips, etc – she uses a web form with a receipt attached to submit a "request" for reimbursement. I get an alert from Smartsheet, review the receipt, transfer funds to her bank account, and let her know that the reimbursement is complete via Smartsheet. This process holds her accountable as she gets her feet on the ground away from home, and creates a historical log of her spending.
My daughter isn't our only family member using Smartsheet for personal finances. I have our families' monthly bills organized in a sheet, with alerts set to remind me when each one is due.
As we head into the holiday season, my family will use Smartsheet to organize everyone's Christmas presents. With my four siblings, the lists for our nieces and nephews can get overwhelming and complicated fast. Smartsheet is an easy, simple way for us all to keep track of gifts, and some sanity, during the Christmas season.
Categories