Freedom To Work How You Want
Together Smartsheet and Box free you to work how you want to - easily and securely across teams, with customers, with partners, and on any device, anywhere.
Content in Context
Access just the relevant files in Box directly from projects, processes, or tasks in Smartsheet.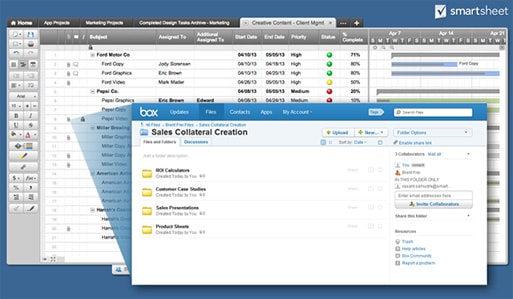 Always Up to Date
Quickly and easily link any file in Box to Smartsheet. After you login to Box from Smartsheet the first time, the information will be saved from then on. References to files in Box always stay current even if the file gets updated in Box.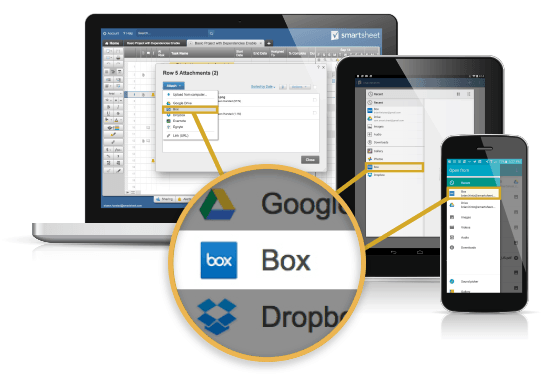 Managed Storage Access
You can securely use Smartsheet with Box from anywhere, on any device, making it easy to implement Box alongside Smartsheet as the default content storage platform to support company policy. Or use any combination of Box, Dropbox, Google Drive, OneDrive or Smartsheet storage options.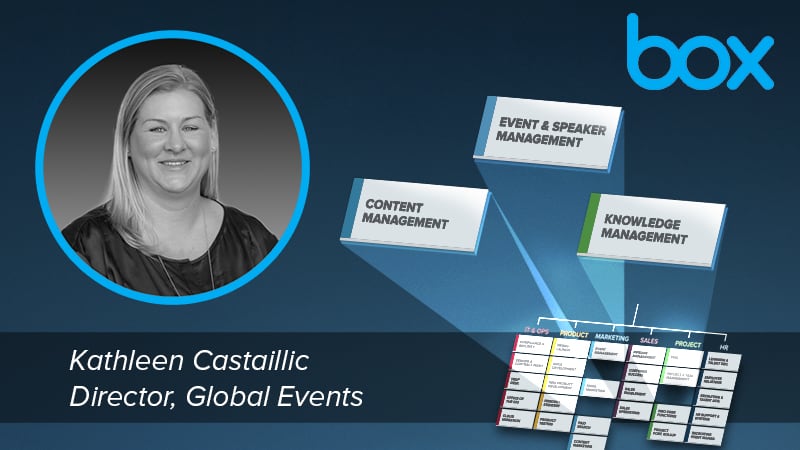 See how Box's own Kathleen Castaillic, Director of Global Events, and her team use Smartsheet.