What began with one radio station in 1971, has skyrocketed to include more than 200 radio stations across 14 countries of North and South America, reaching over 200,000,000 people. To keep up with the explosive growth, the Bible Broadcasting Network (BBN), has taken to the cloud, and in particular Smartsheet, to better manage its operations.
On the Move, In the Cloud
Today, with 136 stations in the US and 92 stations in South America, the BBN management team isn't resting on its laurels, or relaxing comfortably behind their desks.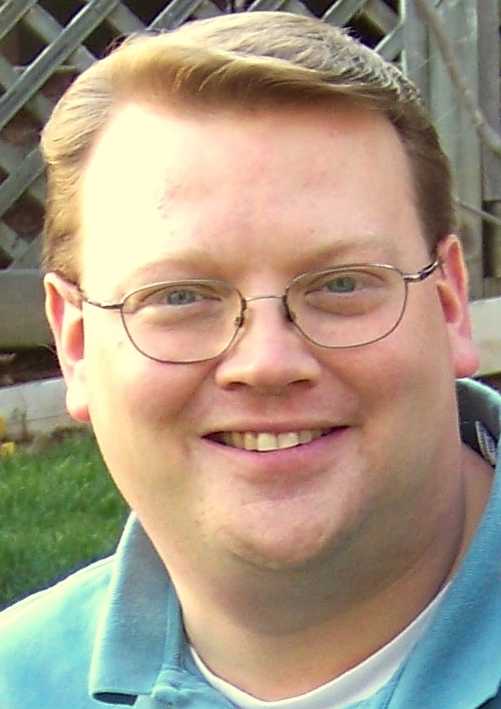 "I am often traveling all over our territory, and I always have my iPhone and iPad with me," Jason Padgett, Operations and Business Manager at BBN. "I go into any site visit confident that I amalways able to keep in touch with my team and check in on the status of any project through Smartsheet on my mobile," said Padgett.
Additionally, many of the network's IT technicians are responsible for work in the field and on-site at various locations helping employees and station staff. "It's absolutely mission critical technicians are able to keep up with questions, department progress reports and new assignments via Smartsheet on mobile devices. It's become our defacto way of managing our business."
Looking Back: How Heavenly Work Management Came to Be
In 2010, BBN was headed for a busy season of station acquisition and aggressive expansion. It was clear that the network's system of hard copy documentation and fragmented communication was too archaic to keep up with the fast-paced decision making required for BBN's ambitious expansion goals.
"Most of our workload fell on department heads to track manually. Hard copies of documents were haphazardly archived. It made reflecting on past projects difficult," said Padgett.
Padgett searched for a workflow management tool that would benefit every department and simultaneously bring the network's technology systems into the 21st century. Most important criteria? The tool had to be flexible enough to manage daily task lists or large, complex projects.
Shared Accountability
When they found Smartsheet, Padgett knew it was the solution he'd been looking for. "The spreadsheet layout made it really easy to get started and was simple for me to introduce to the everyone at the network. Our teams loved the idea of shared accountability; pretty quickly everyone began assigning tasks and taking ownership of pieces of projects that they were working on."
Today: Smartsheet Across the Network
In the two years since, every department at BBN has come to rely on Smartsheet in their daily operations. Here are a few examples of how BBN is working together with Smartsheet:
Tracking Station Acquisition "Before we begin any new radio station acquisition, I sit down with all the teams that will be involved and together we sketch out the project," said Padgett. "I take our discussion and lay out the plan, goals and timeline in a sheet and build out the project from there. I then share the sheet with everyone involved so that we can collaborate as a team during the process of expanding our network."
"We also track and manage our budget for each acquisition in Smartsheet. All related documents, from the initial bid for a station to the final acquisition price are attached to the project sheet for easy reference."
Managing New Station Builds Once the network has finalized the acquisition of a new station, all of the steps to build out the new location are prioritized in Smartsheet. "It's the perfect tool for these complicated projects because it is so flexible. As our projects evolve, so does the sheet that tracks it," explained Padgett. <View templates to manage similar projects.>
Resolving Support Requests Smartsheet revolutionized BBN's IT department and their system for responding to IT requests. Now, BBN's IT manager creates a ticket sheet for every issue, tracking each step of the resolution in Smartsheet. The sheet is shared with all involved in the request, providing greater transparency, trust and efficiency. "I've seen a huge change in the way our IT department works not only amongst themselves but with the rest of our network," said Padgett. "Tickets don't fall through the cracks and supervisors are all kept updated." <View templates built for IT departments.>
Documenting FCC Re-Licensing Efforts Every eight years, all radio stations must be re-licensed by the FCC. Before Smartsheet, the steps were tracked through hard copies and organized at random, making meeting federal regulations a herculean effort. Transferring tracking and planning for this process to Smartsheet made planning for re-licensing much easier.
Now everything is centralized in Smartsheet, including documents detailing government regulations and the steps that network management is taking to meet each one. With Smartsheet, planning for this effort and progress towards goal completion can extend beyond just one person. Collaboration fuels preparation.
Human Resources Padgett smoothly operates BBN's HR department with the help of Smartsheet. "Smartsheet helps us completely in-process and out-process employees. It's incredibly helpful to have a quick tool that I can trust to make sure we've covered all of our bases, especially when there are so many other responsibilities across network departments." <View templates built to support HR processes.>
Event Planning BBN hosts large fundraising events twice annually. The network uses Smartsheet to help plan the broad scope of details and track volunteer registration. Planning now takes half the time and the execution of each event is flawless.
No Frills, Just Collaboration
"It's been incredible to see every department at BBN find their own way of adopting Smartsheet into their workflow. We like things that just work – no frills, no unnecessary complications. That's Smartsheet," said Padgett.