Customer Story
Coordinate Custom Retail Packaging

2.9MM cases shipped. 634 work orders. One tool.
CRP has a well-earned reputation for 5-star customer service and award-winning custom packaging for beloved brands like Sur La Table and Tesla. Smartsheet became the tool for improving the quality of client projects and internal operations while saving time.
"Having one common but flexible tool has been a huge gain in efficiency. Smartsheet saves each of us an hour every day because details are no longer buried in servers and email."
Kristen Johnston
Kristen JohnstonDesign & Marketing Manager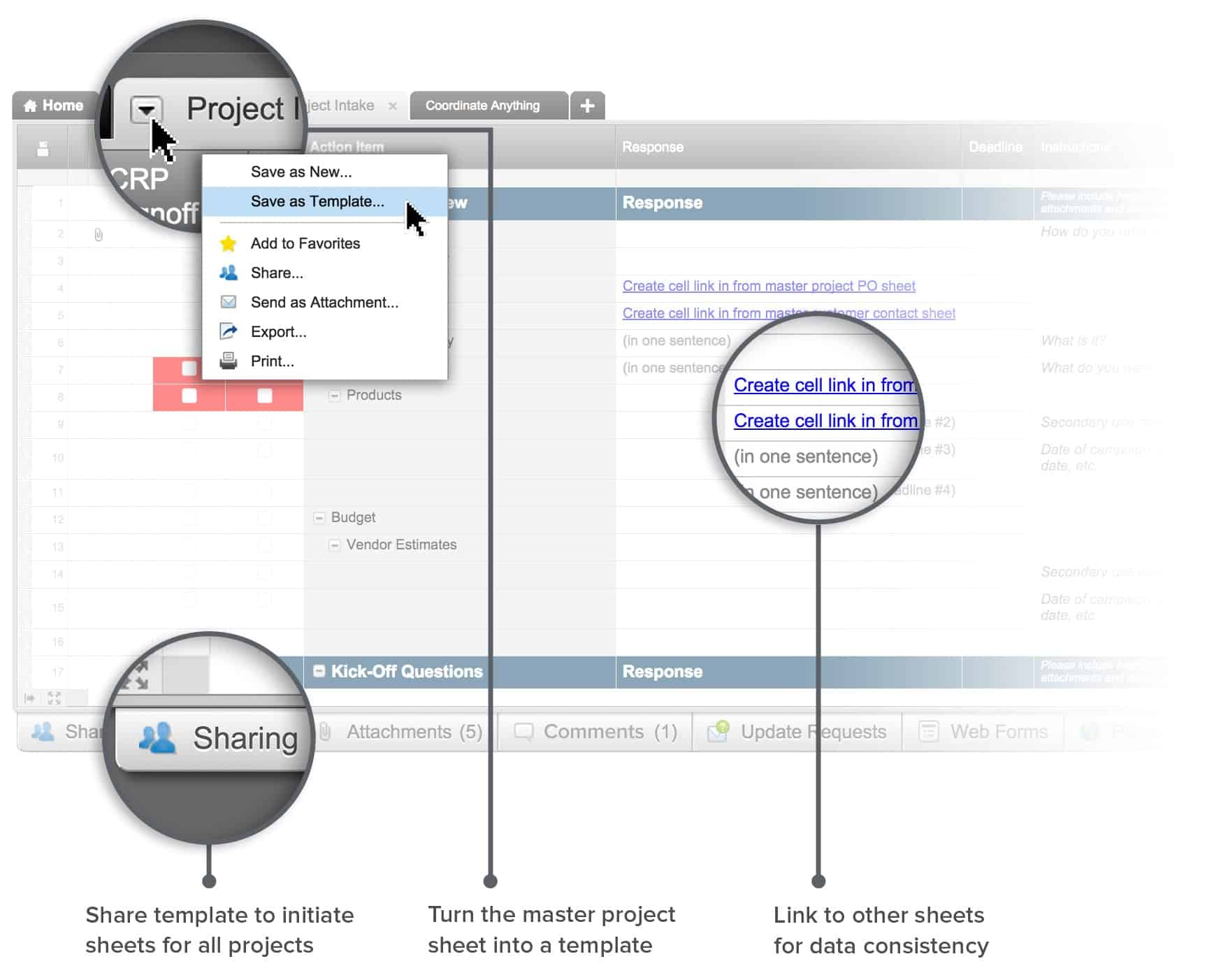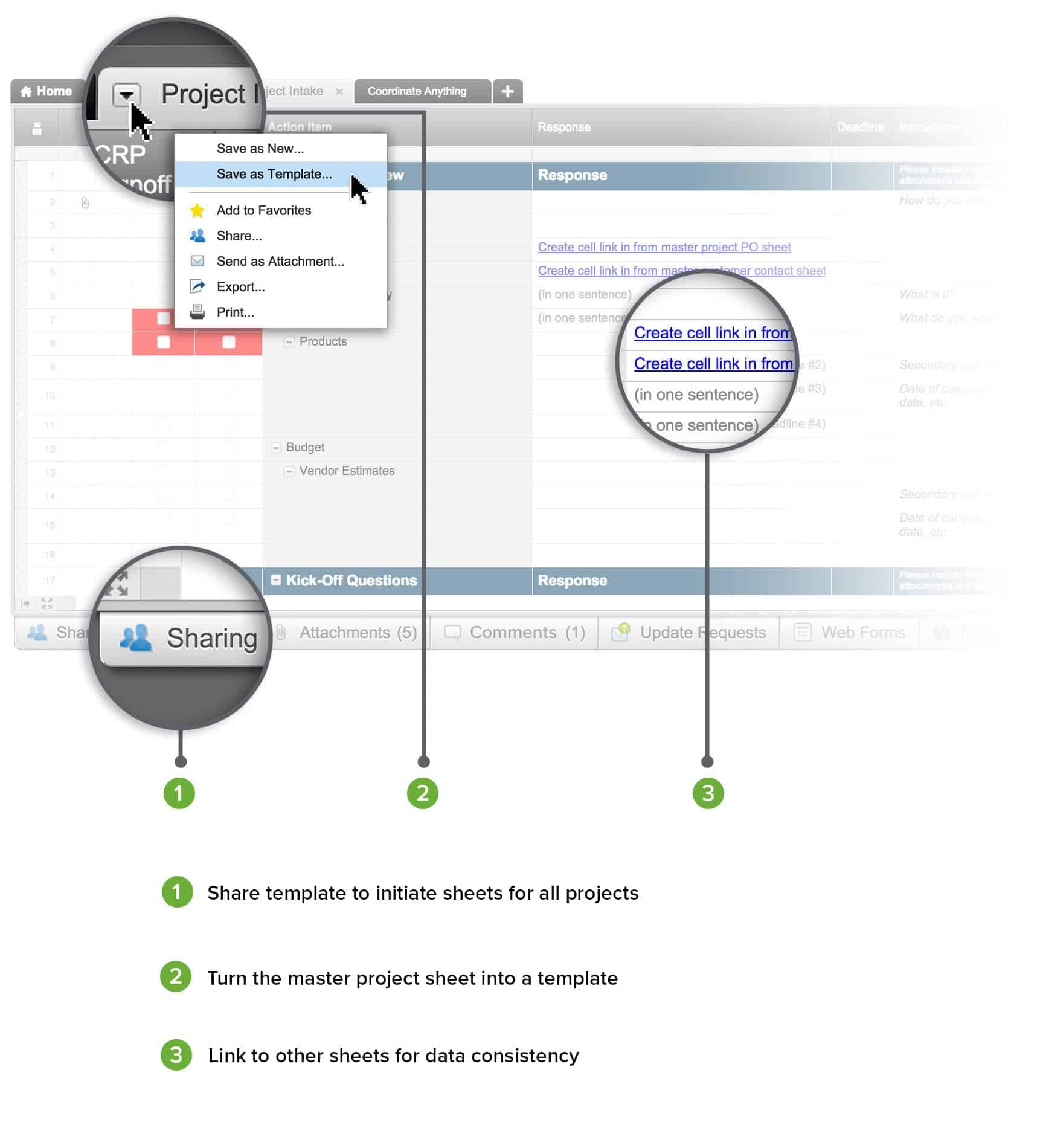 Need
Consistent Processes
"Everyone had their own system for tracking which meant less access to projects and duplicative efforts."
Heather Pugh, Project & Account Manager
Solution
Custom Templates
Heather first documented all project requirements into a single sheet. Then she turned that into a consistent template that all account managers use to start each project.
View Smartsheet Templates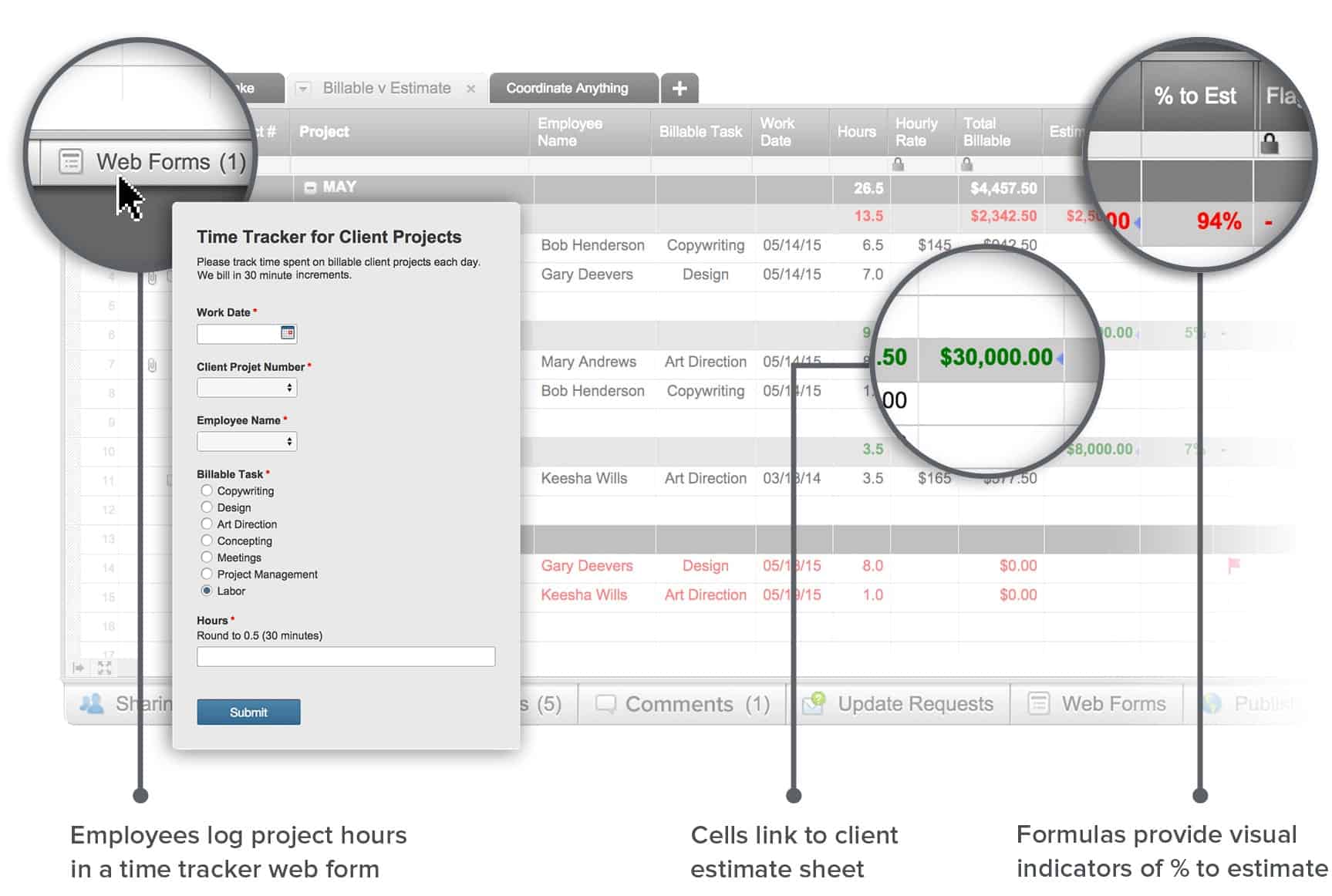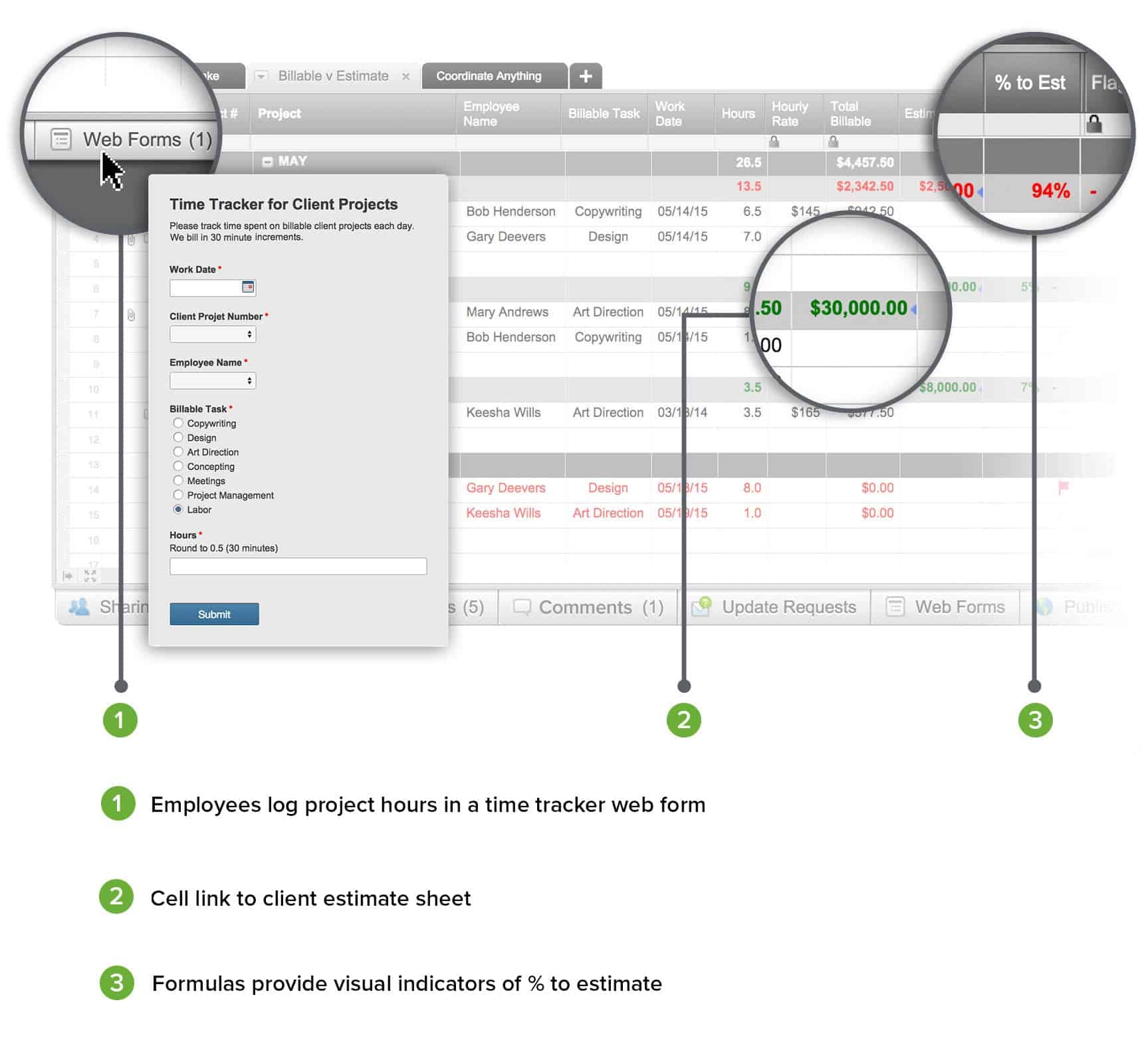 Need
Data Visibility
"When I started the Seattle office I had to both learn a new role and create tools to ensure the business would succeed."
Kristen Johnston
Design & Marketing Manager
Solution
Shared Worksheets
To get started, Kristen moved timesheets, client estimates and POs to Smartsheet. She then linked the sheets so the data flowed automatically. Without any extra effort, cell formulas indicate when hours are close to exceeding estimate.
View Smartsheet Webform Template
View Smartsheet Templates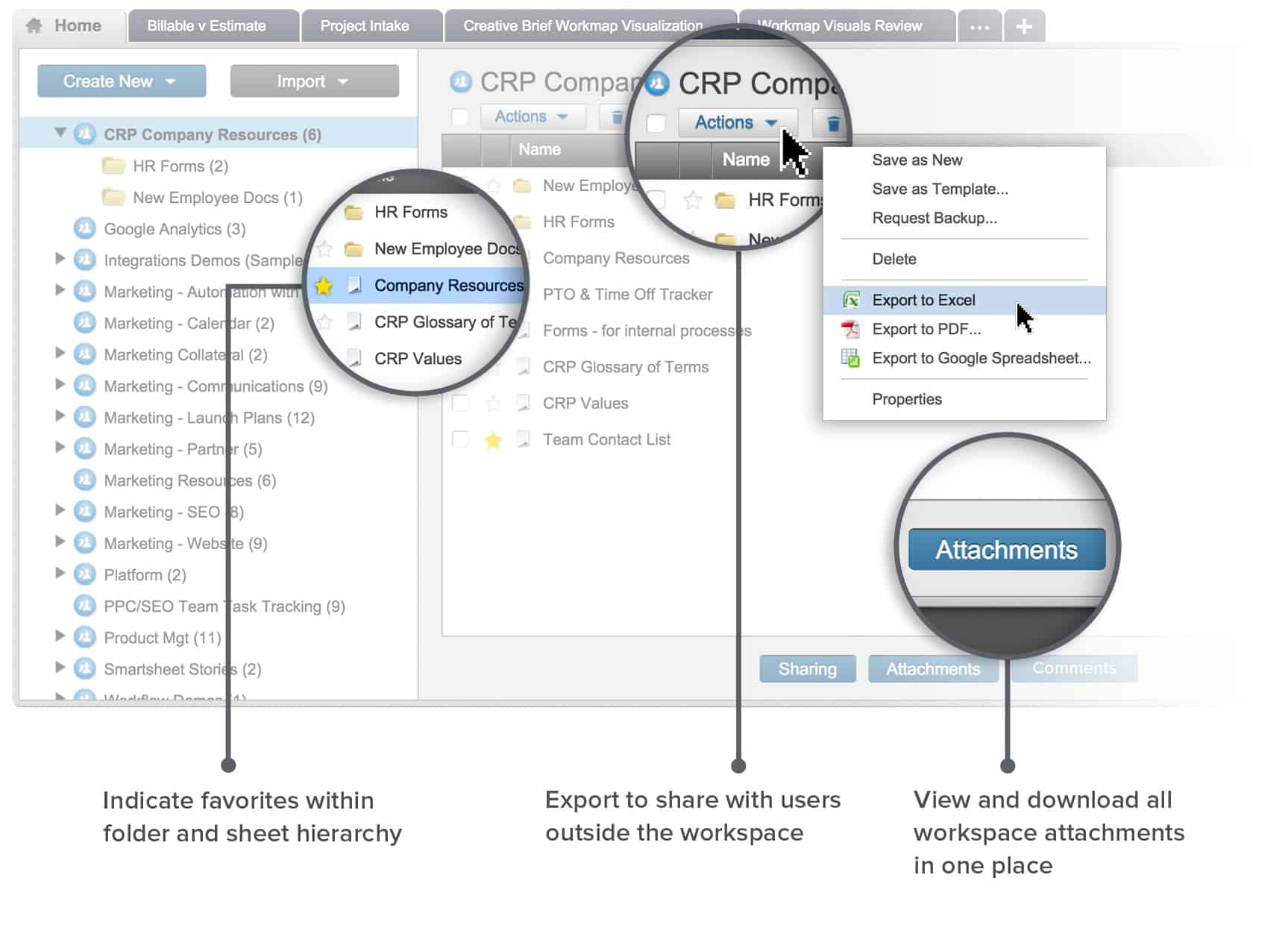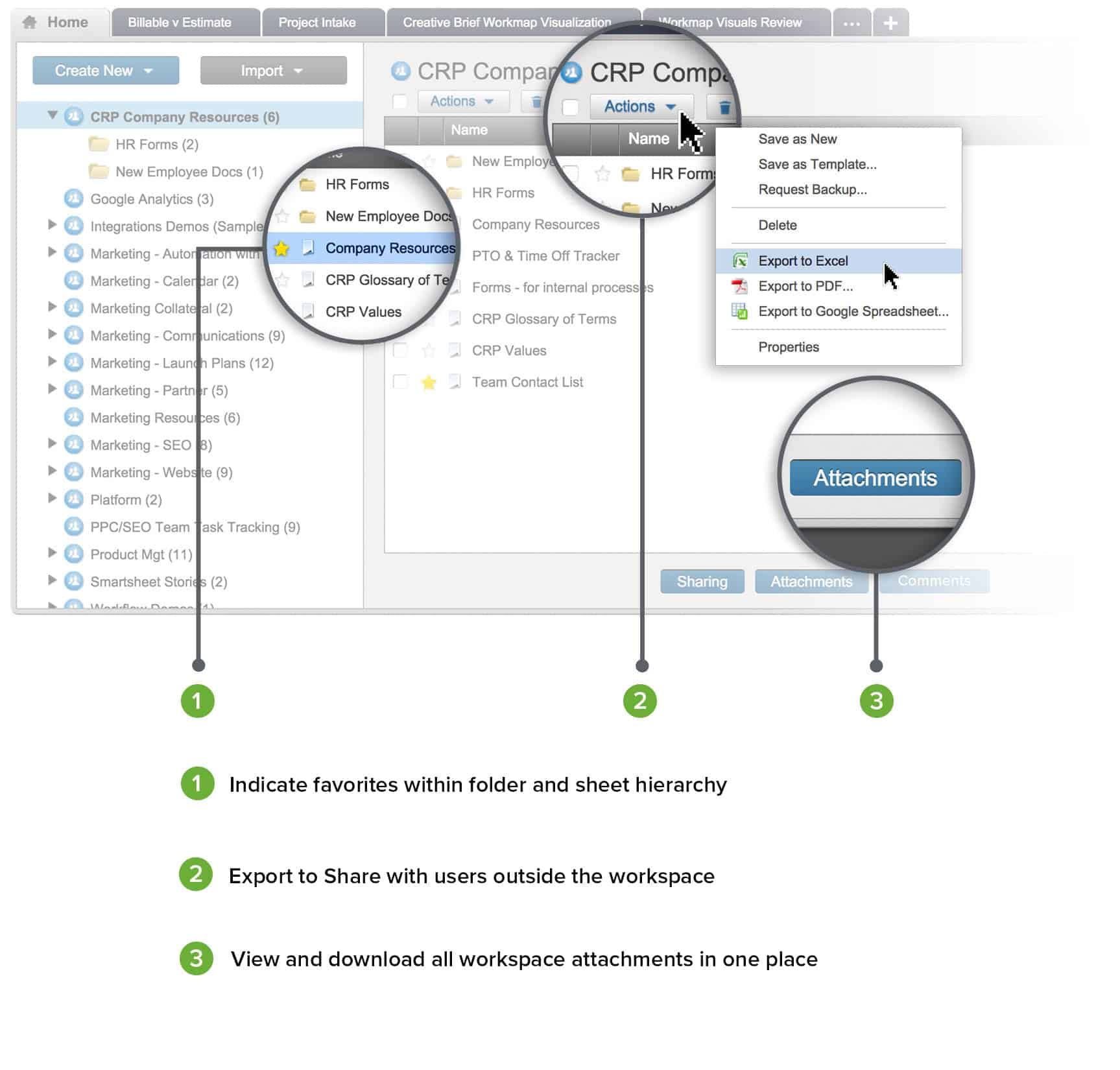 Need
Efficient Onboarding
"We're doing a lot of hiring and there's a standard set of information each person needs to get started. We didn't have one place to send them which also meant we didn't have version control."
-Denise Quach
Administrative Assistant
Solution
One Destination for Documents
Denise and Heather collaborated on a workspace for new and existing employees. This allowed them to create sheets and folders with a clear structure for everything from a how-to directory to hiring timelines.
View Smartsheet Templates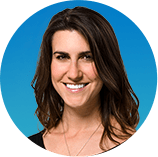 "Before Smartsheet we were managing our business on paper using printed reports. Operations tasks that would take 2 - 3 hours now take 10 - 15 minutes."
Kristen Johnston
Design & Marketing Manager
Smartsheet for Project Management
Whether orchestrating simple tasks or complex portfolio management, PMO leaders rely on Smartsheet to align the right people, resources, and schedules to get work done.
View Solution