iMADdu (George Mason University)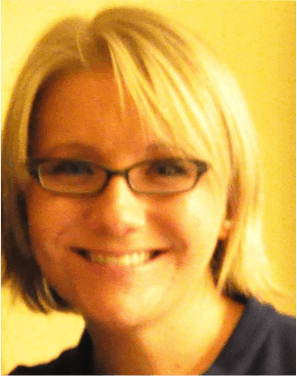 Mona Anita Olsen is a multi-tasker. She is a PhD student at George Mason University's Graduate School of Education and a member of the research faculty. In between her office hours and her grueling final year of course studies, Olsen wanted to do more. And this time, she wanted to help others make an impact in the next generation of entrepreneurs.

As part of her PhD program, she started a non-profit organization to teach students "practical entrepreneurship". Started in early 2010, the startup was coined iMADdu which stands for "I Make a Difference, Do You?" and is pronounced "eye-mah-do".
The 12-week Student Apprenticeship Program is designed to give students hands-on experience working directly with local small businesses and nonprofits to impact community. While earning academic credit, students learn how to apply classroom lessons in an entrepreneurial venture so they can quickly start to make a positive impact on society.

Finding the Right Tools
"I'm a firm believer that if you're smart about the way you set up your organization, you're more apt to be successful," said Olsen. To effectively manage iMADdu, Olsen knew it was critical to find tools that would help everyone involved -- students, client organizations and iMADdu management -- be organized, sustainable and "uber-productive."

There were student applications to track, interviews to conduct with organizations, placements to secure, curriculum modules to create, and schedules to manage. With little time on her hands, Olsen also needed a way to efficiently monitor the remote engagements and track the students' hours, to ensure everything was on schedule and the students were accountable.

To efficiently manage client projects, students needed a way to share files and project information. Everyone needed easy access to the information, from any location and device.

With her list of requirements in hand, Olsen didn't have to look far to find a tool to help keep the program and students on task. A colleague introduced Olsen to SmartSheet. She tested out other solutions including Liquid Planner, but none was as easy to use and offered the customization options that Smartsheet did.

Managing the Business
Today the startup relies on Smartsheet to manage most aspects of the business. "We couldn't run nor grow iMADdu without it," says Olsen. "Last year we had two or three people using Smartsheet. Now, there's at least 50 and that number continues to grow and scale successfully."

iMADdu uses Smartsheet for:
Submitting Applications: To be considered for the program, students submit their application information directly into Smartsheet's online form feature which automatically populates the work sheet, saving admin time.
Matching Process: All aspects of matching a student's interests with the host organization's needs are managed in Smartsheet.
Onboarding and Training: iMADdu uses Smartsheet for student training, outlining steps and repeatable exercises to help them ramp quickly for their placement.
Client Projects: iMADdu creates a custom-branded Smartsheet work sheet for each client. Smartsheet helps students structure their projects while giving the host organization full visibility into what the student is working on.
Remote Access: Users can access Smartsheet from the browser via their smartphones, iPads, desktops or laptops which further boosts productivity regardless of location.
Monitoring Student Progress: "We use the built-in notification capabilities in Smartsheet which helps us always be 'in the know' if student projects are at-risk. Students just know they can put it in Smartsheet and we'll see it."
Historical Reference: Smartsheet houses all the "retired" project data, such as Google Docs, PowerPoint, JPEGs, Visio files, PDFs, notes and comments which can be searched if/when needed.
Board Communications: The team tracks meeting minutes and individual assignments in Smartsheet, keeping communication lines open and progress transparent to the Board.
Fundraising and Grant Tracking: As a nonprofit organization, iMADdu manages the grant application process in Smartsheet, complete with deadlines and assignments.
"My entire philosophy about education is based around the model that best teaches students how to be an entrepreneur," says Olsen. "The opportunity at iMADdu, along with leveraging tools such as Smartsheet, has allowed students to go from thinking they'd be good at something, to actually KNOWING they can do it. That's a huge advantage and confidence-booster when they enter the workforce regardless of what career track they take."