Massage Envy, based in Scottsdale, Arizona, is the leading provider of therapeutic massage in the United States. With nearly 840 locations in 46 states, the national franchise is booming. The company prides itself on following a carefully mapped out set of human resources practices to ensure employees are put in a position to succeed – everything from interviewing, hiring, new employee orientation, and training – and Smartsheet fits the prescription for collaborative success.
For D'onn Genovese, who owns and manages five Massage Envy franchises in San Diego, CA, Smartsheet is the "secret sauce" for operating and growing her business. With 180 employees, and 2000 services per location a month, the franchises are creating immense success. The flexibility of Smartsheet has transformed her approach to managing the human resources departments for all five of her spas.
The Old Way
Overseeing the human resource processes at multiple stores was initially one of Genovese's biggest challenges as a franchise owner. "If you can imagine running a HR department with myself and one assistant for 180 people, that's unheard of," Genovese explained. Her managers had been using a combination of spreadsheets and printed documents to track all 66 forms required in new hire paperwork: everything from federal paperwork, state certifications, and vacation request policies had to be carefully documented for each employee at all five stores.
"I was really looking for a tool that was going to help me hold my staff accountable. A way I could follow up and make sure the process was being done correctly, that we weren't missing those important documents, and keeping it moving," Genovese expressed. She needed a streamlined workflow process that would save her time and money. "How could we know where we stood without going around to each location and looking in each file," Genovese questioned regarding her current HR procedure. With no visibility into the process, Genovese wasn't confident everything was being handled properly and on time. "We knew we were dropping the ball in certain areas and we didn't have one place we could go to."
Stress-Free HR with Smartsheet
Wanting a streamlined process with full transparency, she built her onboarding and orientation processes into Smartsheet's online collaboration tool.
"Now, when a manager makes the decision to hire a new employee, they head straight to Smartsheet," said Genovese. "The new employee can easily download each of the necessary documents and the human resources manager can track the status of each piece of paperwork. If I want an update on a new employee's orientation process, all I have to do is open Smartsheet to see which steps have been completed and which still need to be completed."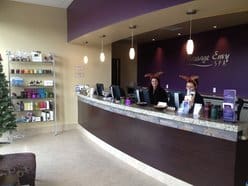 Once onboarding is complete, HR and payroll are automatically notified. "Using Smartsheet has saved us time and money, and it has also helped start our employees off on the right foot," explained Genovese. <To similarly manage your onboarding processes, try this template>
In addition it is important to Genovese that therapists review the Code of Ethics and Standards of Conduct every six months. She wanted to make sure no one was dropping the ball and all employees were keeping updated with the Company's values. "With Smartsheet, I can set reminders to my therapists, and I can see who's getting it done and who's not getting it done." Adding complete visibility and accountability to her process.
Visibility in Human Resources: Effective Immediately
What are the Smartsheet superpowers that make managing HR processes so easy?
Attachments Organize each required piece of onboarding new employees as a row,including federal forms like I9s and W4s, company policies and procedures, and direct deposit forms. Upload the necessary documents as attachments to the row for hiring managers or new employees to download, fill out, and then scan and attach.
Cloud Collaboration With the ability to share your HR sheets with anyone, it's easy to set up the required workflow for onboarding new employees and then share out with hiring managers and new employees to complete. Smartsheet makes onboarding a collaborative, and transparent process.
Alerts and Reminders For pieces of paperwork that need to be processed within a certain timeframe, like I9s, set reminders to check in with hiring managers and employees with a friendly alert to complete these steps.
Comments If a new employee is running behind completing an onboarding step, comments are an easy way to document anything that may come up.
Hyperlinks to Other Sheets Separate sheets can be set up for different HR processes (onboarding, employee reviews, goal setting) and separate employees, however you can connect them all with hyperlinks.
Productivity in Full Force
"I can't tell you how long I've been looking for a solution like Smartsheet," said Genovese. "Right away I could see how perfect Smartsheet was for our needs. By Day 17 of our trial, I upgraded my account and haven't looked back. I love the fact that I am not wasting my time simply tracking activities and making sure that things get done." <Smartsheet can transform your human resources processes, too>
Human resources is just the beginning for Genovese and as she expands, Smartsheet will grow with her. "Smartsheet has been so easy to use and beneficial for my company that I'm going to start using it for expansion, setting and tracking team and personal goals, and for managing bonuses. I simply can't imagine growing my business without it."