Visceral LLC is a cutting-edge digital consulting agency specializing in web strategy, design, content, and development. From copywriting to website execution, Visceral takes a holistic approach to working with their clients to ensure that they stay relevant and competitive in today's ever changing online landscape.
Will Sullivan, Visceral's chief strategist and head of client services, oversees the strategic direction and tactical implementation of all branding, design, and web development projects that the company undertakes for clients.
"We pride ourselves in tightly managing timelines so that we deliver these products on time and on budget. Project management, and detailed scheduling of milestones and deliverables for product timelines, is crucial to our success," explained Sullivan.
Manual Adjustments = Less Time and More Frustration
Visceral had been using a manual calendar to keep track of all of their clients' projects' timelines. "Adjusting deliverables and milestones and being able to see their effect on other projects is hugely important to our success. Timelines always change, that's just the reality of what we do. However, anytime a change took place, the process of maintaining these calendars was an incredible time drain for our project managers and team members," said Sullivan. And whenever these changes occured, Sullivan spent hours manually adjusting calendars and timeline minutia.
With team members across the country and clients all over the world, it became increasingly apparent to Sullivan that this manual method of updating project calendars was too tedious and time consuming to scale with the growing company; it was time for help.
Smartsheet, The Game Changer
Sullivan dove into researching different project management options. "We tried Microsoft Excel and Project, as well as the milestone features on Basecamp. Project was too complex for most of our projects and traditional Excel spreadsheets didn't contain some of the virtual sharing and updating features that are important for a geographically-diverse firm like us. Basecamp is a great option for many project areas, but tracking milestones is not one of them," said Sullivan.
"With Smartsheet, it took only a few short hours to set up my project timeline, create a Gantt chart, share with my team for review, and ultimately send to the client – a process that used to require an entire day's worth of work," said Sullivan. "I knew I'd found a special product, one that would change the way our agency was able to work."
One Tool for All Projects
When Sullivan introduced Smartsheet to the rest of Visceral, it just clicked. "The simplicity and ease of use that come with Smartsheet led to its relatively seamless adoption and continued use throughout our agency," said Sullivan.
Visceral now uses Smartsheet to manage a variety of projects and shared information: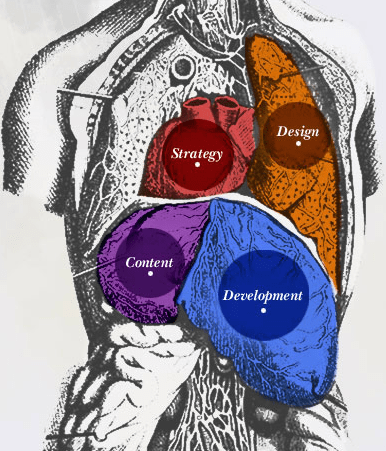 • Branding
Complicated projects and complex milestones are all consolidated in one place for the Visceral team and the clients they work with. Now, when a brand proposal review gets pushed from a Thursday to the following Monday, Sullivan and his team can rest assured. With dependencies enabled, when Sullivan or one of his team members make updates, the team can trust that the timelines will adjust and connected dates will automatically update – saving hours of time.
• Design
The Visceral team uses Smartsheet to collaborate on the innovative designs they create for their clients. Brainstorm notes, design comps, assets and more are now all organized in one place. Corresponding deadlines are assigned and create an easy-to-reference timeline view. Collaboration fuels imagination.
• Web Development
For particularly complex projects like website development with pressing deadlines, alerts and reminders keep the Visceral team on track. Rather than worrying about checking a calendar to stay in front of due dates, time (and peace of mind) are saved for the Visceral team knowing that they will get an email reminder from Smartsheet to stay one step ahead of important deadlines. "With Smartsheet, I can set a system of reminders up in minutes – the amount of time that saves me is huge," said Sullivan. "It's made our processes much more efficient."
• Team Availability
With a full client roster, the Visceral team is incredibly busy. Each team member tracks not only their projects and tasks in Smartsheet, but also their availability. During particularly hectic project periods, Smartsheet helps the agency stay on the same page and effectively work together.
Anyone can update project information and status by uploading a new spreadsheet – instantly older project calendars are updated. The power to switch between Grid, Gantt, and Calendar view is particularly useful for staying on top of project status and successfully multitasking.
One Step Ahead in Client Communication
Smartsheet has also become an increasingly important tool for the agency's interaction and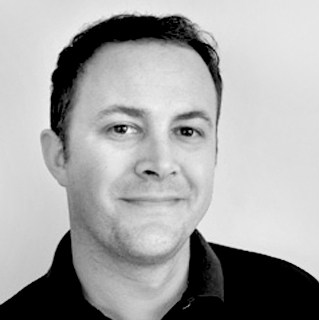 communication with clients.
Clients are granted "view-only" access to Visceral's project plans to stay abreast of project progress. Sullivan and his team no longer have to spend unnecessary hours of their time sending update emails on current project status to clients – anyone can check the sheet whenever they like for real-time information.
Sullivan and his team have also begun using web forms with clients as an organized and controlled method to gather information during all stages of project completion including early stage requirements gathering, new requests, and quality assurance testing.
"Smartsheet has become an invaluable tool for our agency to deliver more professional products to our clients on time and on budget. The improvement we've seen in communication within our team is immeasurable. The amount of time Smartsheet helps us save? Invaluable. It gives me chills," said Sullivan.