Enterprise - Simplicity at Scale
Work Management and Automation at Scale
Smartsheet's standardized and secure platform delivers high-value solutions for managing and automating large-scale collaborative work.
2.7
million

active projects
Simplicity at Scale
Whether your organization has 100 or 100,000 Smartsheet users, our collaborative work management platform gives you the broadly applicable solutions, rich application integrations, and continuous data visibility to put the power of scale into your hands.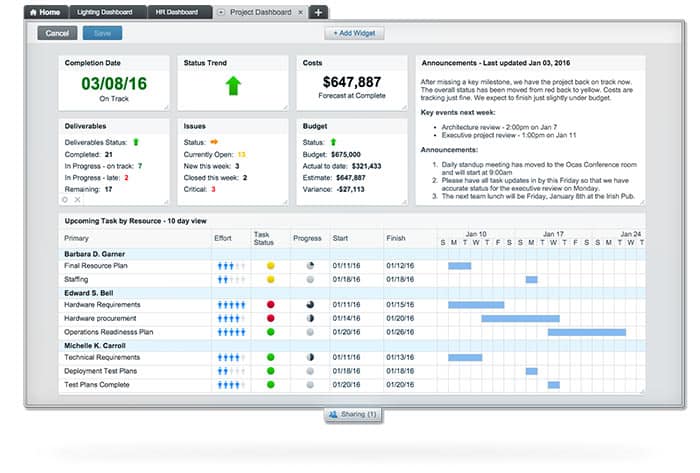 Collaboration at Scale
Regardless of whether the project team is 5 or 5,000, Smartsheet provides a real-time view of tasks across entire projects - regardless of scope - and gives you continuous visibility, accountability, and insights.
Continuous Visibility
Since you're automatically notified when team members edit or update tasks, attachments or discussions, or take other specific actions, you're always up to date.
Clear Accountability
You have comprehensive visibility into every aspect of a project or process – what's getting done, what's at risk, and who's behind those efforts - so that everyone is collaborative, accountable and productive.
Actionable Insights
The Smartsheet platform aggregates data in a way that enables managers, line-of-business owners, and executives to see the "big picture" of how work is getting done.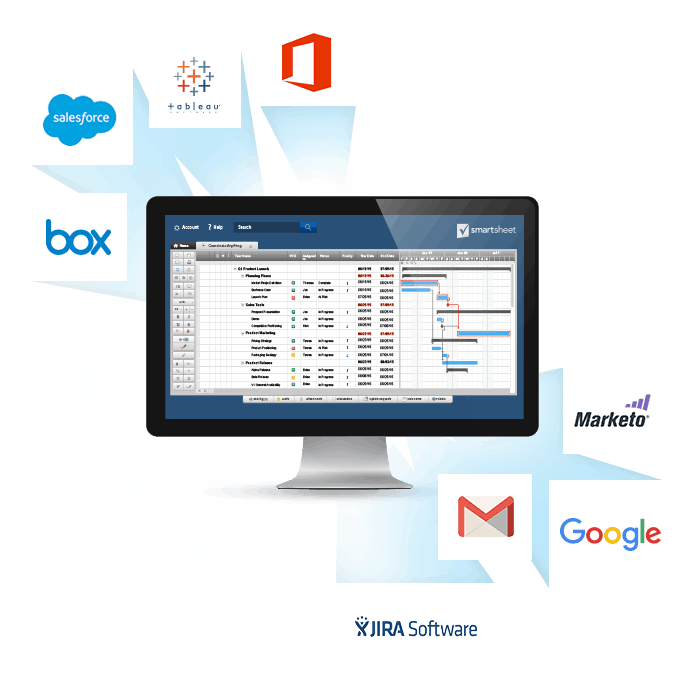 Rich Integrations
The Smartsheet platform integrates with your existing business systems and cloud apps to create seamless, secure collaboration across your business processes.
Embedded Integrations
Integrations with cloud services like Google Drive, Box, Dropbox and others keep you from needing to build your own connectors.
Multi-Purpose Apps
Pre-built business apps deliver add-ons you can use for a variety of needs – including building charts and maps, integrations with Salesforce and more.
Powerful API
Extensible and interoperable, standards-based REST APIs with detailed SDKs help your developers build rich integrations to extend Smartsheet functionality to meet unique business challenges. Learn more.