Enterprise - Security and Governance
Security and Governance
Smartsheet has met and exceeded some of the world's most demanding security audit standards. Our platform's secure architecture, numerous controls, and scalable management mean that you can deploy Smartsheet with ease and confidence.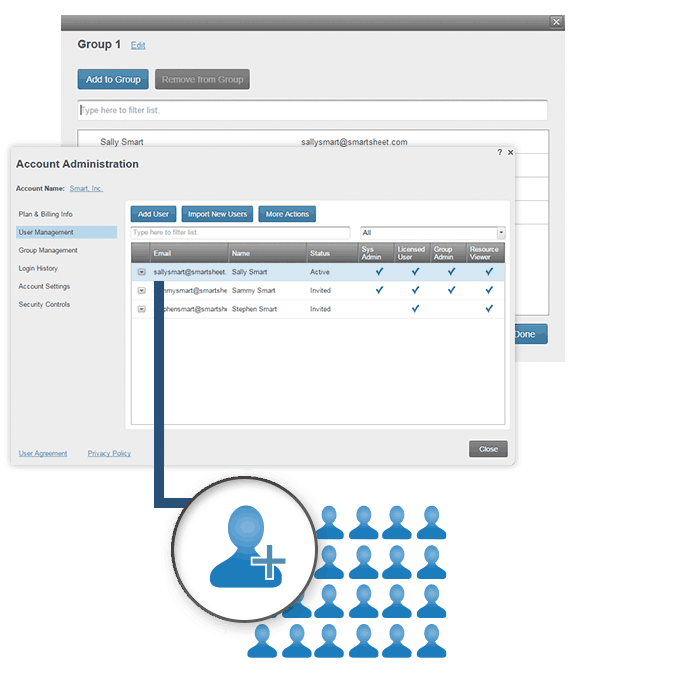 Simple and Secure User Management and Deployment
In order to maintain the greatest control and security, administrators and managers can set up who gets access to what information and how on every project.
Automated Provisioning
Add users into a central account with automated user provisioning and Single Sign-on (SSO).
Usage Management
See who is active in Smartsheet, and how and when they are logging in to create and enforce the right policies, and provide chargebacks to departments.
Secure External Collaboration
Deploy company-wide policies to restrict external collaboration, as well as include (or exclude) specific domains from vendors or partners.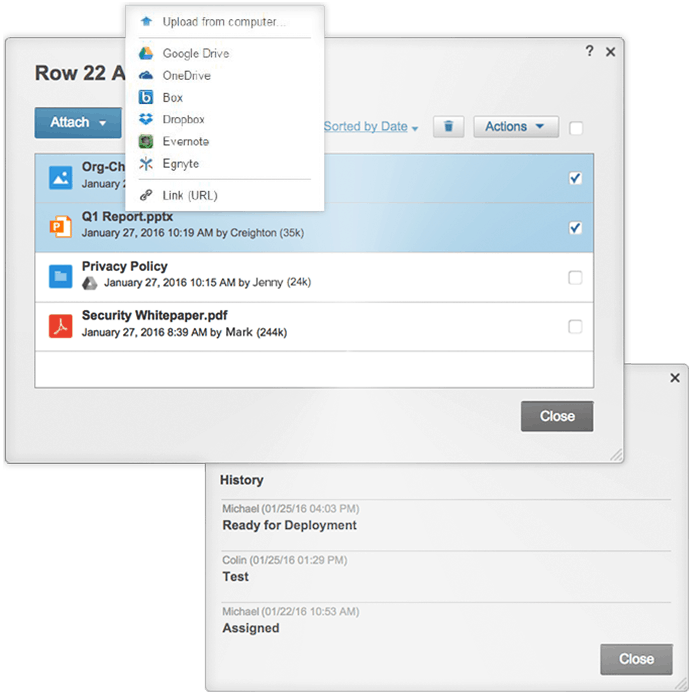 Powerful Data Governance
Data is the lifeblood of your business. And managing it is critical to your success. Smartsheet offers a powerful array of data management tools that enable you to ensure maximum collaboration without compromising security. Among them:
Managed File Storage
Choose from a default secure file storage or integrations with Box, DropBox or Google Drive.
Built-In History
Maintain a real-time record of all changes made to sheets and attachments.
Account Management
Centrally manage items such as legal terms, billing and on-boarding options for every user.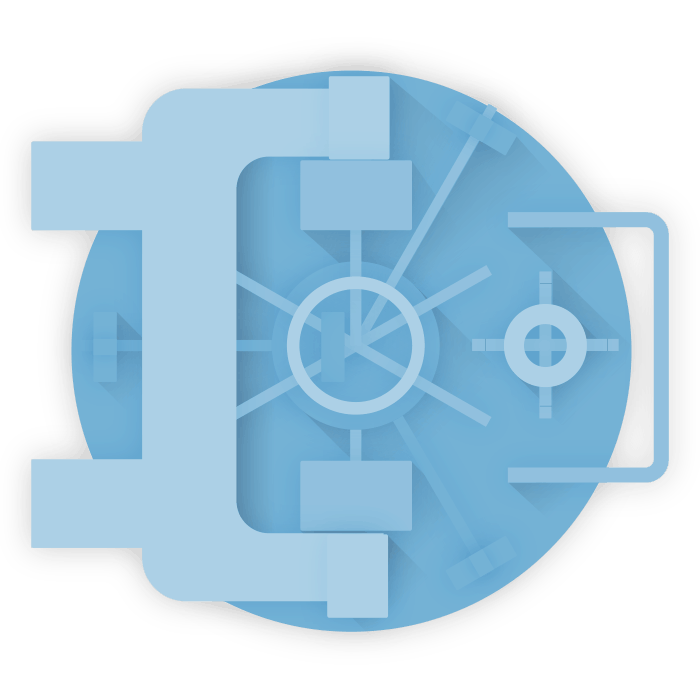 Compliance and Auditability
Smartsheet has met and exceeded some of the world's most demanding security audit standards, and has been reviewed and approved by customers like Google, Cisco, and GSA.
SOC2 Audited and Tested
Smartsheet's security practices are SOC2 examined and tested (Type II) and our application is tested twice per year to discover and fix potential security gaps.
Encrypted and Secure
Smartsheet encrypts data at rest with NIST approved ciphers, all with data backups and redundancy to deliver greater than 99.9% uptime.
Advanced Security Practices
Designed with security in mind, Smartsheet uses advanced and adaptive threat modelling, combined with a 24x7 security response.