Smartsheet Control Center
Smartsheet Control Center
Realize operational control at scale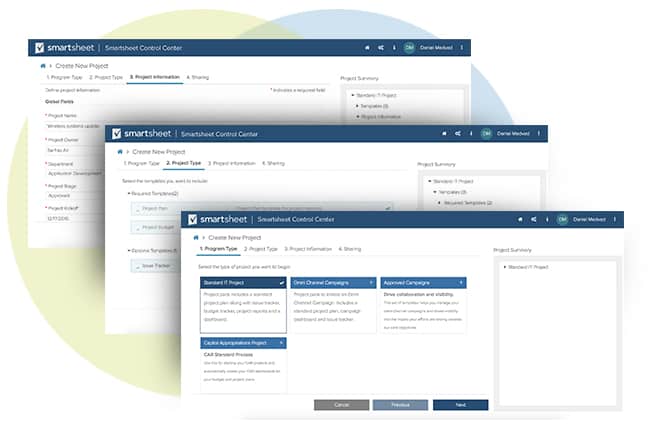 Business leaders responsible for large-scale programs and processes are torn between end-user demands for flexible work management and control requirements for process to successfully scale. Without a solution to combine both worlds, organizations are left with a precarious combination of siloed information, inconsistent governance, and a struggle to establish transparency.
The Smartsheet Control Center, a premium add-on, delivers the perfect balance between user needs for flexibility to get work done and the process consistency, governance, and real-time visibility required for massive programs to succeed at scale. The outcome? Operational control, reduced risk, and accelerated business results across the enterprise.
Boost Team Adoption and Collaboration: Give users the freedom to work the way they want, regardless of program size.
Ensure Process Consistency: Maintain project governance and automate intake to seamlessly scale programs without sacrificing control.
Automate Real-time Visibility: Streamline rollup information and reporting across your portfolio to aid executive decision making.