Automate Work Processes
Build simple and powerful automated workflows in a matter of minutes
Accelerate Execution and Innovation
Enable Agility via Automation — No Code RequiredCombine multiple actions and scenarios in powerful workflows any business user can create, without a single line of code, complex formulas, or help from IT.
Increase Team ThroughputEliminate productivity killers and save time. Leverage recurring workflows to send reminders before tasks are due, prompt users to provide updates, and automate repetitive work steps.
Identify Bottlenecks, Foster InnovationBy applying automated workflows to dynamic, changing processes, you can easily identify trouble spots, react quickly to changes, and unlock your team's ability to innovate.
Discover the benefits of work process automation in our comprehensive guide.
Collect and Act on Data
Collect Data From Anywhere and Anyone Smartsheet Forms provide business users the ability to collect error-free, consistent, and organized data from anyone via desktop, laptop, tablet, or mobile phone.
Create and Customize the Forms You Need Easily create and customize forms in seconds using a simple yet powerful form builder.
Turn Data Into ActionData captured through forms is saved to Smartsheet in a structured format, so you can easily review and analyze information and take action.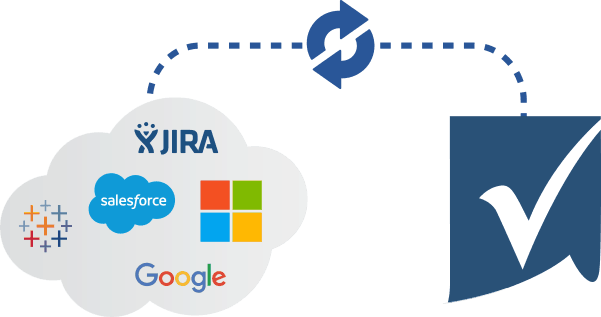 Maximize ROI on Your Enterprise Systems
Extend Enterprise ApplicationsHigh-value connectors with enterprise applications like Salesforce and JIRA enable your business teams to sync and automate data across the organization.
Maintain a Single Source of TruthKeep enterprise systems updated with the latest work status and progress. Provide teams a single place to update information and see it automatically synced across systems.
Integrate Your WayAct on mission-critical data by using off-the-shelf integrations and partner-built solutions — or build your own with our open API.
"Large-scale corporate events are a spider web of complex layers and intricate details. Smartsheet not only holds our data, but weaves together budgets, schedules, timelines, and all of the miscellaneous to-do items that might otherwise slip through the cracks. Smartsheet is the tool that ties it all together for my team."