Project Management Best Practices for Non-Project Managers E-book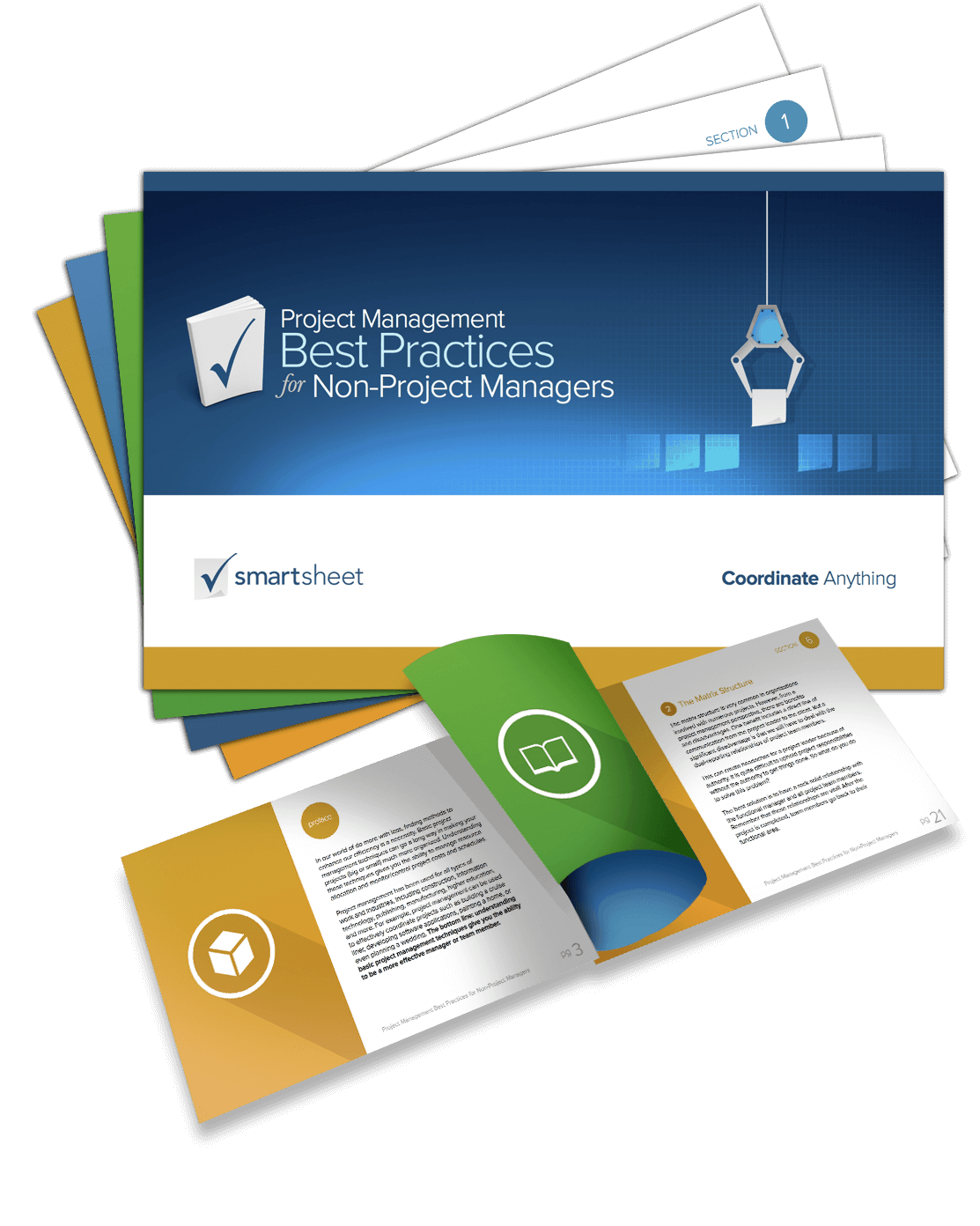 The Project Management Best Practices You Need
Everything we do involves some type of project management. Whether it be developing software or planning a wedding. And knowing the basic techniques helps you succeed on every project.
Download this free E-book - Project Management Best Practices for Non-Project Managers - to learn the basic project management techniques you need to get your work done more efficiently, faster, and with less cost.
Available for Kindle, ePub, or PDF Viewer
Over 65,000 brands and millions of users in over 190 countries use Smartsheet to coordinate and manage work.