Simple Project Management Software for Businesses of All Sizes
Project Management Software That Enables You to Manage the Project, Not the Process
Regardless of the size or complexity of your project, Smartsheet provides a real-time view of tasks across entire projects. That's why companies around the world rely on Smartsheet as their project management tool.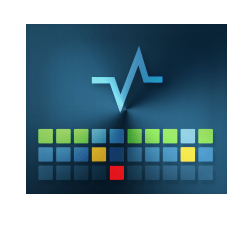 Clear Accountability
As a project manager Smartsheet enables you to know what's getting done, what's at risk, and who's behind those efforts so that everyone is collaborative, accountable, and productive.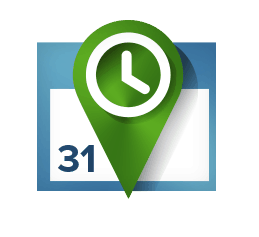 Increased Transparency
Managing projects requires coordination of multiple factors. With Smartsheet's anytime, anywhere access you can ensure you stay up to date on status and no detail is missed.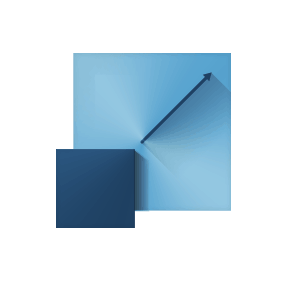 Simplicity at Scale
Whether you're managing projects for marketing, sales, product development, or IT teams, Smartsheet scales to fit the needs of any department, across all industries.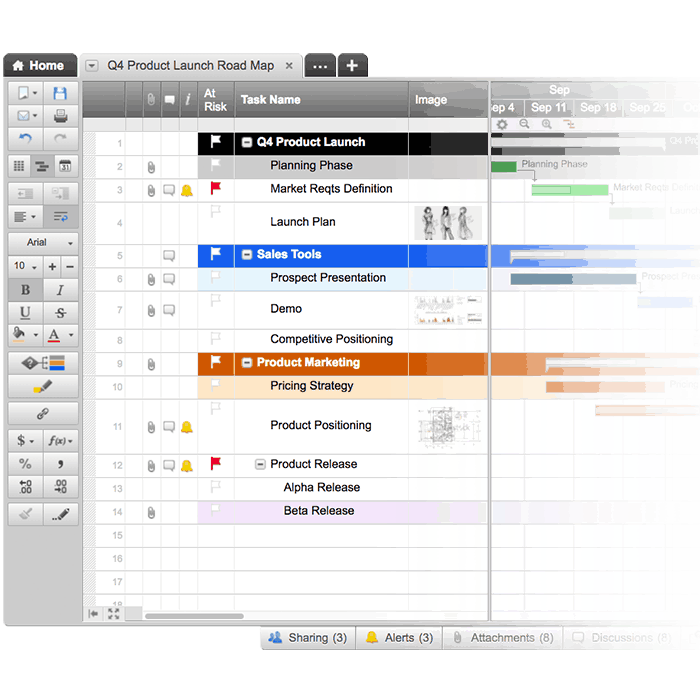 Easy to Use
Project management software can be complex. Smartsheet's intuitive spreadsheet interface makes it easy to adopt for users of any technical ability. Import existing files from Excel, Microsoft Project, Google Spreadsheets, or Trello, or select one of our pre-built, customizable project management templates to get started quickly.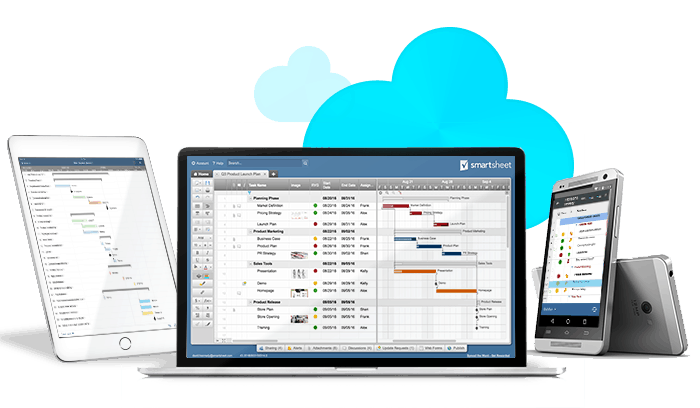 Cloud Based
As a cloud-based solution, Smartsheet provides visibility into your projects from anywhere, at any time. No more emailing static reports or updates. Gain insight into task status, identify potential risks, and access key project details in one real-time location.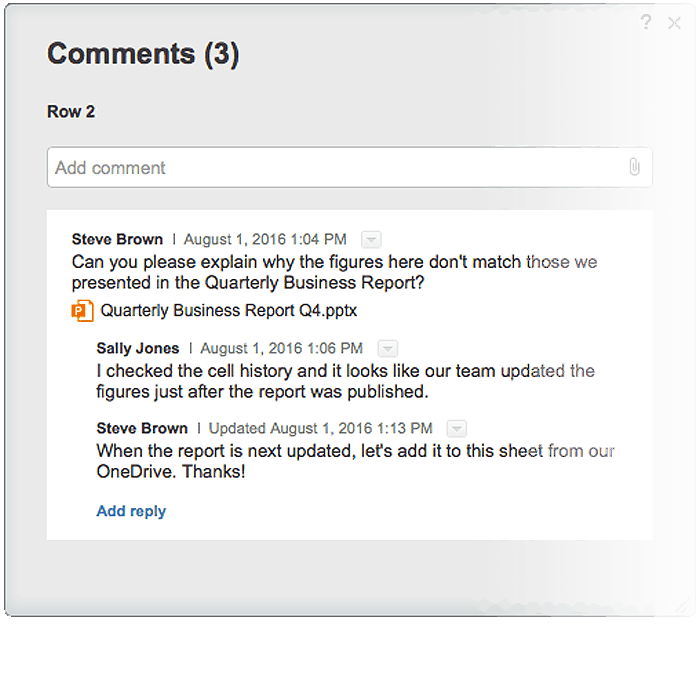 Collaboration
Smartsheet makes it easy to share your work with internal or external stakeholders. Invite onsite or remote workers to collaborate on entire project plans or on individual tasks. Assign items to team members, add comments to provide context, and set up automatic alerts to notify you when updates are made.
Many Views
With multiple Views in Smartsheet, organize project plans in a way that works for you and your team. Use Grid View to create to-do lists and organize tasks. Gantt View automatically creates timelines based on project dates. Visualize deliverable due dates in Calendar View. And, create online Kanban boards with Card View.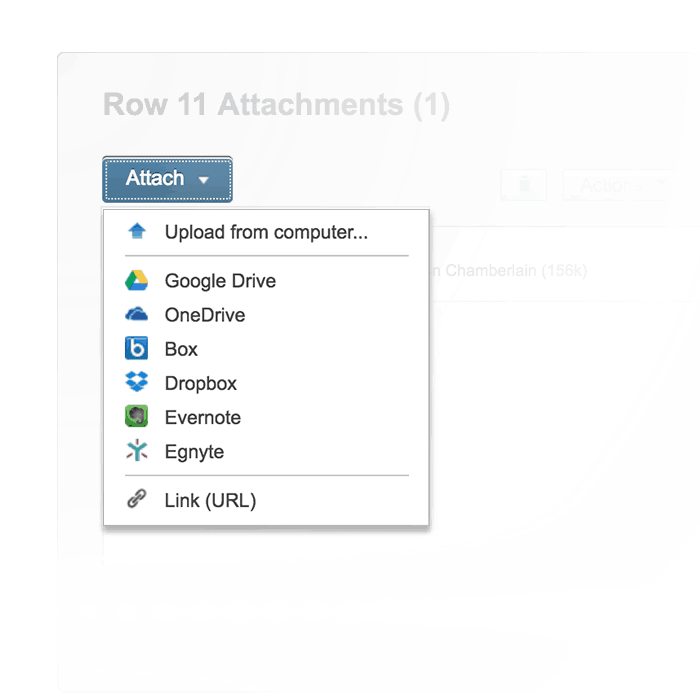 File Storage
Get everyone on the same page and give project details context by attaching files - documents, PDFs, presentations, and more - to project sheets or individual rows. Include attachments from Google Drive, Dropbox, Box, and Evernote to create one central repository of key project documentation.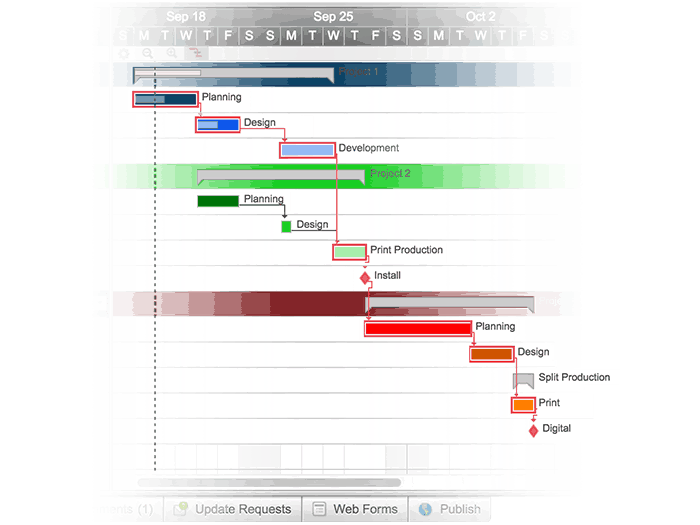 Scheduling
Easily create interactive timelines with Gantt charts in Smartsheet. Customize your chart with color to highlight team members' tasks or indicate status level. Turn on critical path to identify which tasks impact the project completion date, and include milestones and dependencies to track overall project status against deadlines.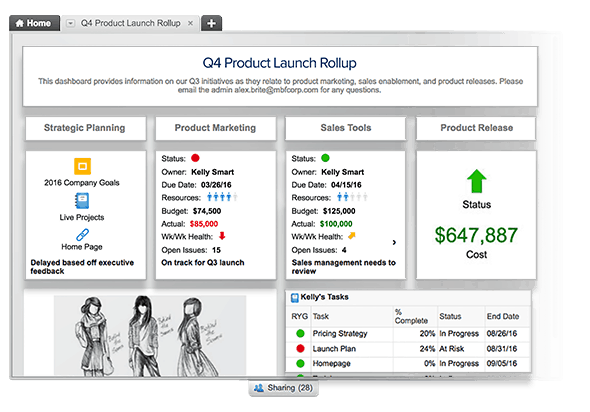 Reporting and Dashboards
Know what tasks are coming due, are at-risk, or are assigned to individual team members with reports in Smartsheet. Share a report directly with stakeholders, or schedule to automatically send reports on a recurring basis. Use Smartsheet Dashboards to stay informed on projects and get an at-a-glance view of portfolio-level performance metrics to make better informed decisions.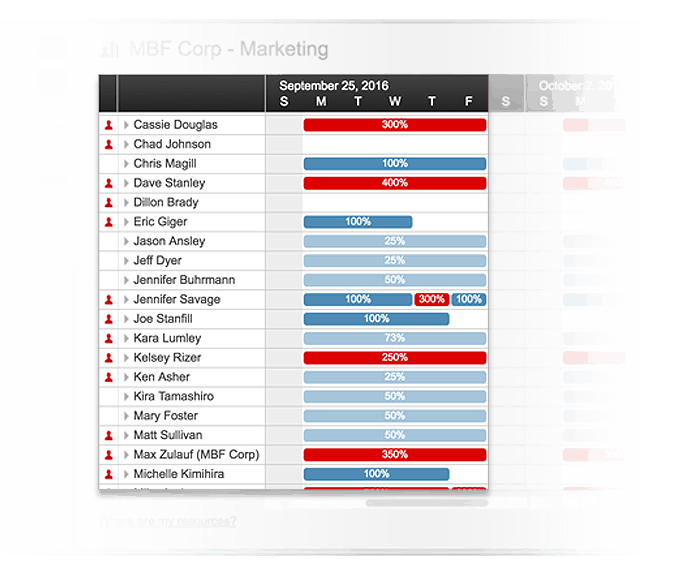 Resource Management
Gain visibility to see who on your team is busy and who is not. With team allocation information available in real-time, you can make adjustments quickly to maximize your resources and ensure project success. Specify project roles and assign role and user-level permissions to keep your team and project moving forward.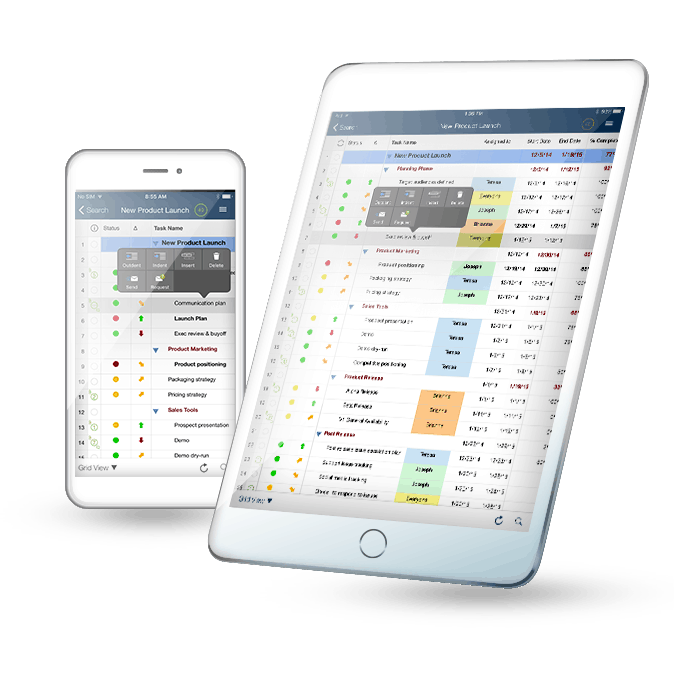 Mobile
Smartsheet's mobile apps on iPhone, iPad, and Android enable you to access project details from anywhere, any time. Access your information and collaborate on sheets, check and update status, upload pictures from your camera or photo library, and attach files while on the go.
Project Management for Businesses of All Sizes
30-day Free Trial. Nothing to Install.