Do More For Your Customers
Use Smartsheet's Simple Spreadsheet Interface to Collaborate on Salesforce Data
Get the App

Smartsheet for Salesforce
Connect Smartsheet with Salesforce to organize, share and update customer information using Smartsheet's intuitive spreadsheet interface. You and your collaborators will have key information organized in a way that works for you, while keeping every record up to date.
Keep Decisions Visible
Export Salesforce data to Smartsheet, work with internal and external stakeholders, make bulk changes, and manage projects and processes. Then, import Smartsheet data back into Salesforce to give everyone greater visibility.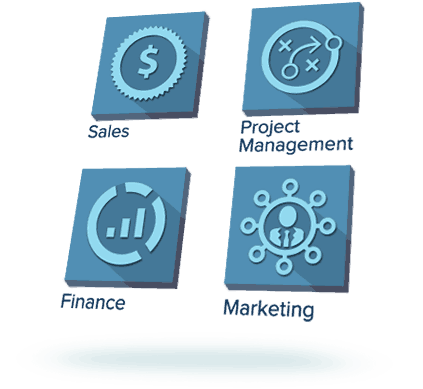 Great for Sales and Everyone else
Adjust sales forecasts, edit opportunity records, and see project implementation status, all without having to click around Salesforce or search for the right document. The usages for sales, marketing, services, and finance teams are endless.
Get the App
Getting started is easy. Simply download Smartsheet for Salesforce from the AppExchange. You can start a free 30-day trial of Smartsheet or link Salesforce to your existing account. Or contact one of our experts for assistance.