Accuracy, Accountability, and Consistency at Scale
The Smartsheet Accelerator for Sales Forecasting enables sales leaders to create, collaborate on, and consistently roll up accurate forecasts from reps to management.
Improve Sales Forecasting Collaboration
Unify sales teams on pipeline insights and increase the accuracy of sales forecasts.
Rep Forecasting Intake
Rep Forecasting Provisioning
Sales Forecasting Portfolio Management
Forecasting Insights & Interpretation
Sales Forecast Project Archiving
Download the Data Sheet
Read how the Smartsheet Accelerator for Sales Forecasting provides accountability and consistency for sales organization at scale, which enables sales leaders to create more accurate sales forecasts.
Download the Datasheet
Rapidly Deploy With Confidence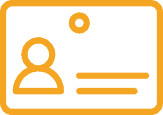 Onboarding Center Onboarding and change management guidance is supported by new Smartsheet capabilities like Onboarding Center.

Deployment Options Recommended solution deployment configurations are preset to address your common business challenges in a specific scenario.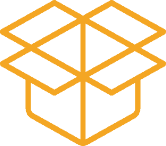 Assurance Package The Solution Assurance Package helps you maintain the solution through its lifecycle. (Consulting deployment only.)
Maximize ROI With Platform Integrations

CRM Connections Synchronize your data between the Smartsheet Accelerator and your CRM with optional integration support for Salesforce Connector or Microsoft Dynamics 365 Connector.

Data Uploader Seamlessly integrate data from other legacy sales tracking systems.

Open API Flexible API connections to external systems empower you to pull in data from your systems and databases and synchronize with Smartsheet.