The Ultimate Event Planning Template
Get your free template
And start your free trial.
Check your email
Click the link and Smartsheet will load in your browser.
Start using Smartsheet
Your account is ready to start working right away!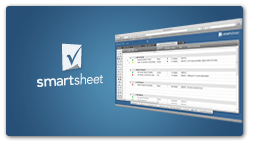 See it in action.
Kick-start your next event
Get the free Ultimate Event Planning & Budget Template from Smartsheet. With the spreadsheet-easy collaboration and work management tool, you'll say goodbye to out-of-date schedules or tools your team can't (or won't) use.
Plus, you can:
Attach files and collaborate on tasks
Share online and get updates from your team
Automate reminders about deadlines
Access anywhere, from any device
What are you waiting for? Try the Template for free!

Attach contracts, floor plans, lists, and documents to any row

Set alerts to notify yourself and others of deadlines

Share the sheet to keep everyone informed of dates and information

Check and update the sheet from your phone or tablet
Trusted by over 30,000 companies around the world.

Smartsheet
10500 NE 8th St, Suite 2000
Bellevue, WA 98004