Project Management for Google Apps
Project Management for Google Apps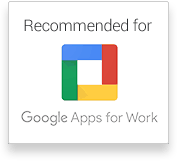 Instant Sign Up. No Credit Card.
Nothing to Install. Cancel Anytime.
Project Management for Businesses of All Sizes
Work your way in a flexible spreadsheet format.
Manage any kind of work with one centralized tool that is seamlessly integrated with Google Apps.
From individuals to enterprise companies, Smartsheet® is used to manage thousands of different types of projects.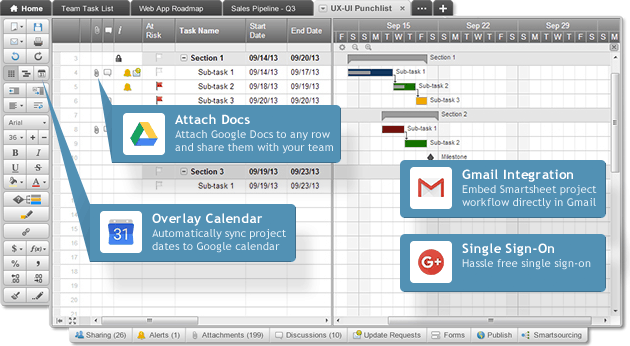 The Power of Collaboration with Google
Import/export to Google Spreadsheets
Sync project dates with Google Calendar
Access & store files in Google Drive
Embed workflows directly into Gmail
Use Google Hangouts to collaborate with others on your sheets
Smartsheet & Google Project Management
See how to manage projects using Smartsheet and Google. To get more information on our integrations and see what is possible when using Smartsheet + Google for your projects visit our Google Apps Integrations page. Google Apps Integrations
Frequently asked questions about Smartsheet®
How easy is it to collaborate?
Using Google's Single Sign On your team is instantly productive. Import your Google Contacts from Gmail so you can start collaborating on project tasks, files and discussions
What if I already have a project started?
No Problem. Import Microsoft Project, Excel, or a Google Sheet directly into Smartsheet and get up and going quickly.
Does it work with Google Docs?
You can attach Google Docs in Smartsheet and our Merge for Google Docs integration allows you to merge data into custom Google Doc templates in a snap.