Optimize Marketing Campaigns
Increase campaign throughput and performance by driving consistent intake and execution.
Solution Spotlight: Omni-Channel Campaign Management
Plan, collaborate, and execute diverse sets of campaigns with consistency.

See Results More Quickly Accelerate campaign execution, accountability, and program results with automated campaign request collection, streamlined budget and resource allocation, easy task assignment, and notifications.

Maximize Chances of Success Build consistency into campaign execution with the use of standard components like campaign planners and dashboards. Use best practice templates to increase probability of success.

Manage Cross-Channel Integration Flexible options support how your organization launches and manages campaigns, with support for 4-5-4 calendars and card views for agile execution, and real-time updates for all stakeholders.

Enhance Marketing Program Visibility Provide leadership with the necessary transparency for accurate, rapid decision making with real-time budget variance reporting, enhanced accountability, and quick identification of issues.
Large-scale corporate events are a spider web of complex layers and intricate details. Smartsheet not only holds our data, but weaves together budgets, schedules, timelines, and all of the miscellaneous to-do items that might otherwise slip through the cracks. Smartsheet is the tool that ties it all together for my team.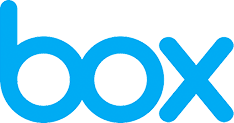 Common Customer Challenges:
Complex and disordered marketing campaign operations
Lack of Campaign Coordination
Everyone follows a different process and plans, tracks, and executes differently — re-making the same mistakes.
Long Campaign Lead Times
Campaigns are filled with essential but repetitive tasks; tracking them is tedious and labor-intensive.
Too Many Meetings
Progress and status updates and deliverables are spread across email, Power Point, and phone calls — driving the need for constant manual checkpoints.
Scarce Campaign Visibility
Executives are forced to rely on gut instead of data as context is missing, status is dated, and trends are hard to spot.
Manage Marketing Operations at Scale
Create a framework for work execution in marketing, and connect initiatives that highlight organizational impact.

Initiate Campaign Requests
Collect ideas and new requests, with relevant information and supporting attachments.

Align and Prioritize Projects
Compare requests, align them with business priorities, and stack rank for ROI.

Capacity Planning and Allocation
Know who is working on what, identify capacity, and manage spend and utilization.

Campaign Execution
Track activities required to launch a campaign, automate routine follow-ups, and distribute execution best practices.

Maintain Campaign Calendar
Create and maintain a centralized campaign calendar to highlight key milestones and launch dates.

Maintain Operations Dashboards
Provide leadership team with a real-time view into budget, campaign status, and key issues.