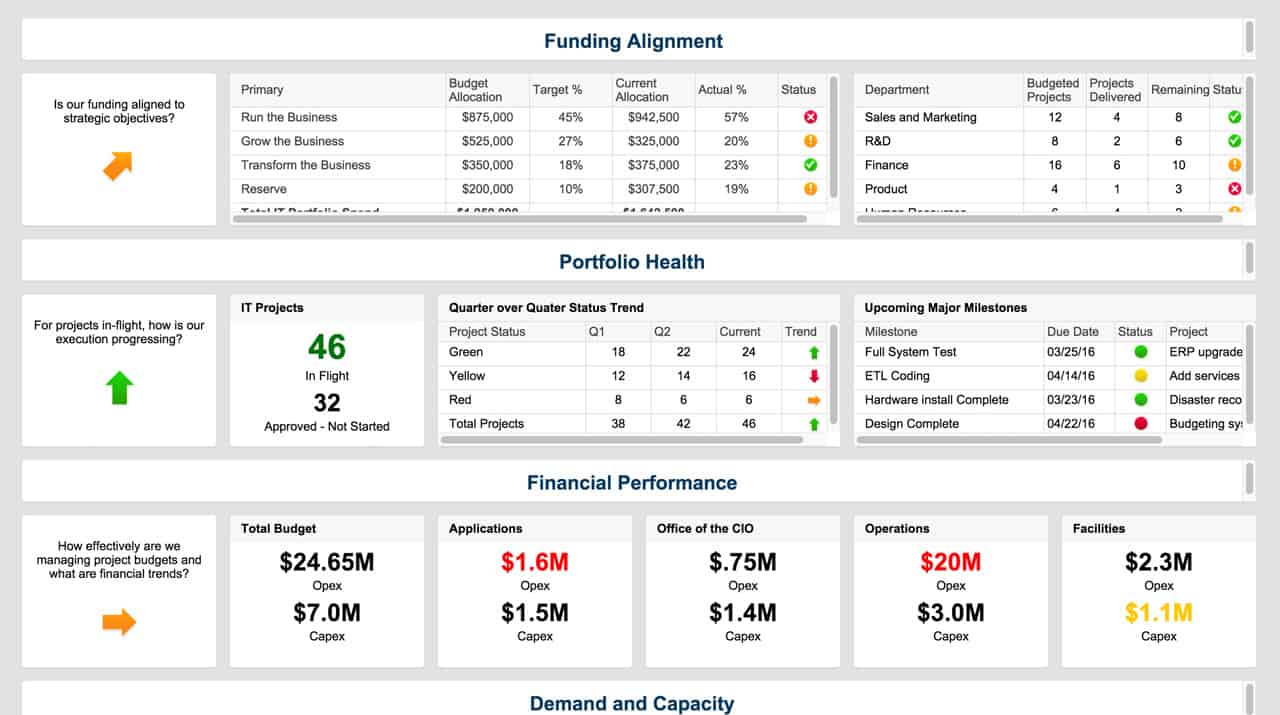 CIO Sight
Get an accurate, consistently up-to-date overview of your IT portfolio.
See if the current portfolio spend is aligning with strategic objectives
Get a true check on the health of the portfolio and see upcoming major milestones
Identify where IT money is spent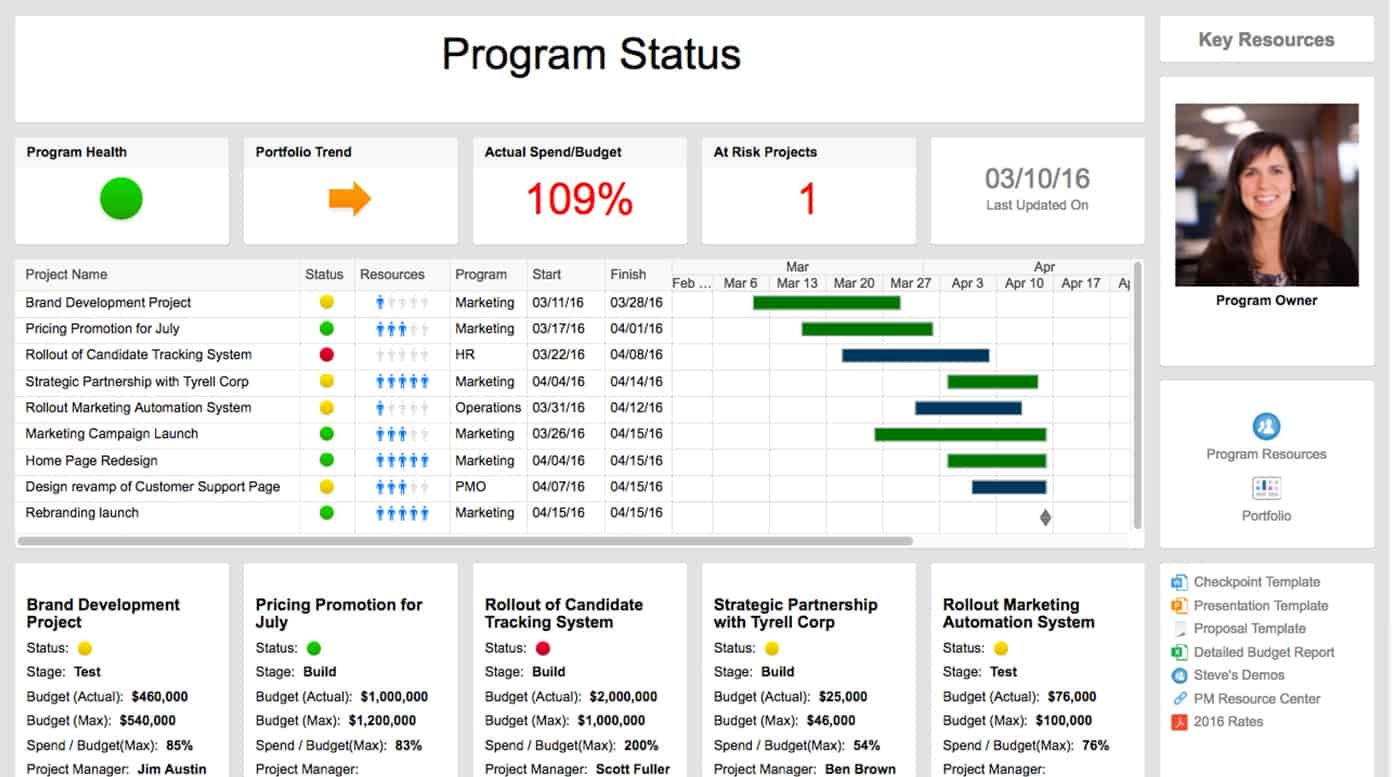 Program Sight
Stay informed on the status of any number or combination of organizational programs or dig into the details of an individual project.
Gain visibility into all projects in the program and track how they're performing
Get an at-a-glance view of program-level performance metrics
Access program documents and workspaces quickly
Drill-down to project details with just a few clicks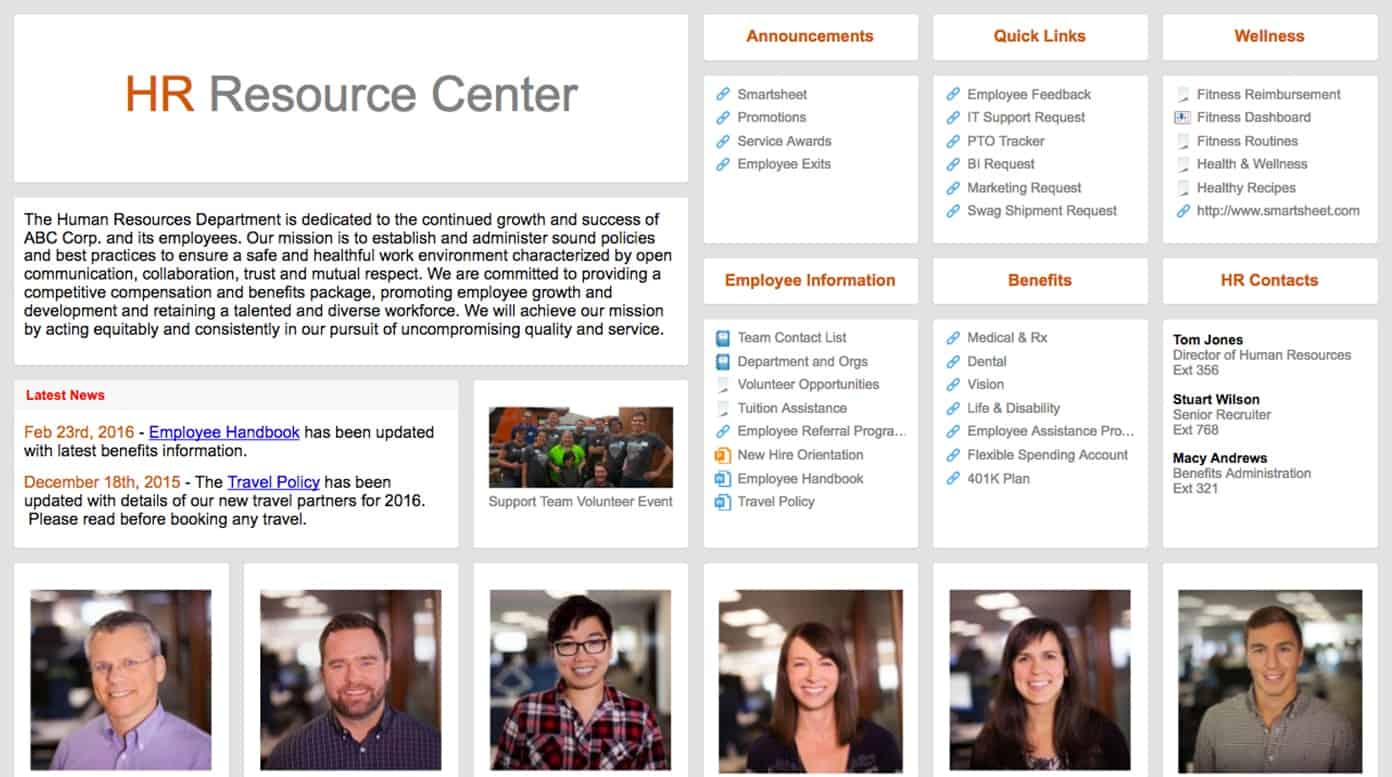 HR Resource Sight
Track all HR activities, projects, and timelines - in real-time - from a centralized hub.
Create one view of all HR-related activities
Check status on hiring and onboarding procedures, employee programs, and department spend
Get easy access to HR information from outside sources with quick shortcut links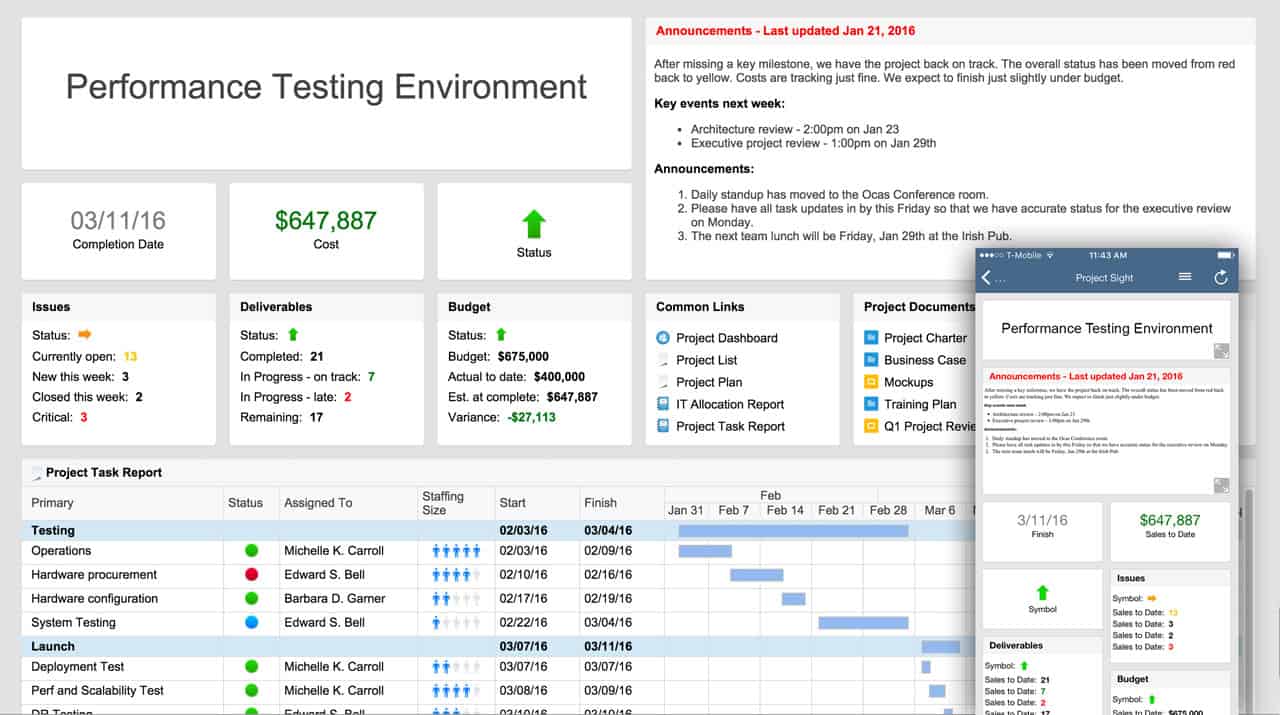 Single Project Sight
Create a single source of the truth for any project to make smarter, more informed decisions, faster.
Surface and share key tasks, milestones, and progress
See all project team members, both inside and outside of the company, and their roles and assignments
Track project performance metrics in real-time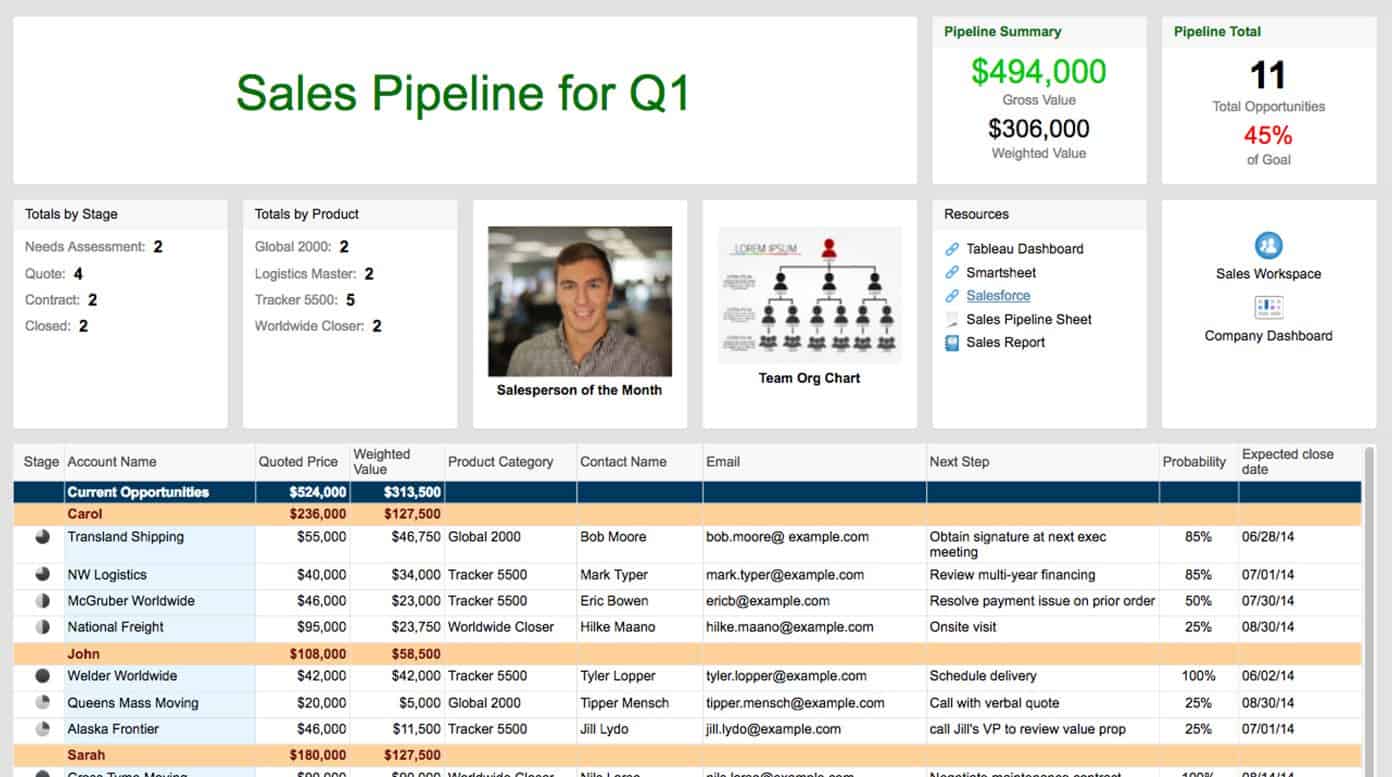 Sales Pipeline Sight
Get high-level or detailed visibility into all sales activities and progress.
Track sales pipeline activity, key metrics, and status
Analyze metrics by pipeline stage, product line, or sales rep to look for any potential weaknesses or strengths
Get one-click access to every opportunity in the pipeline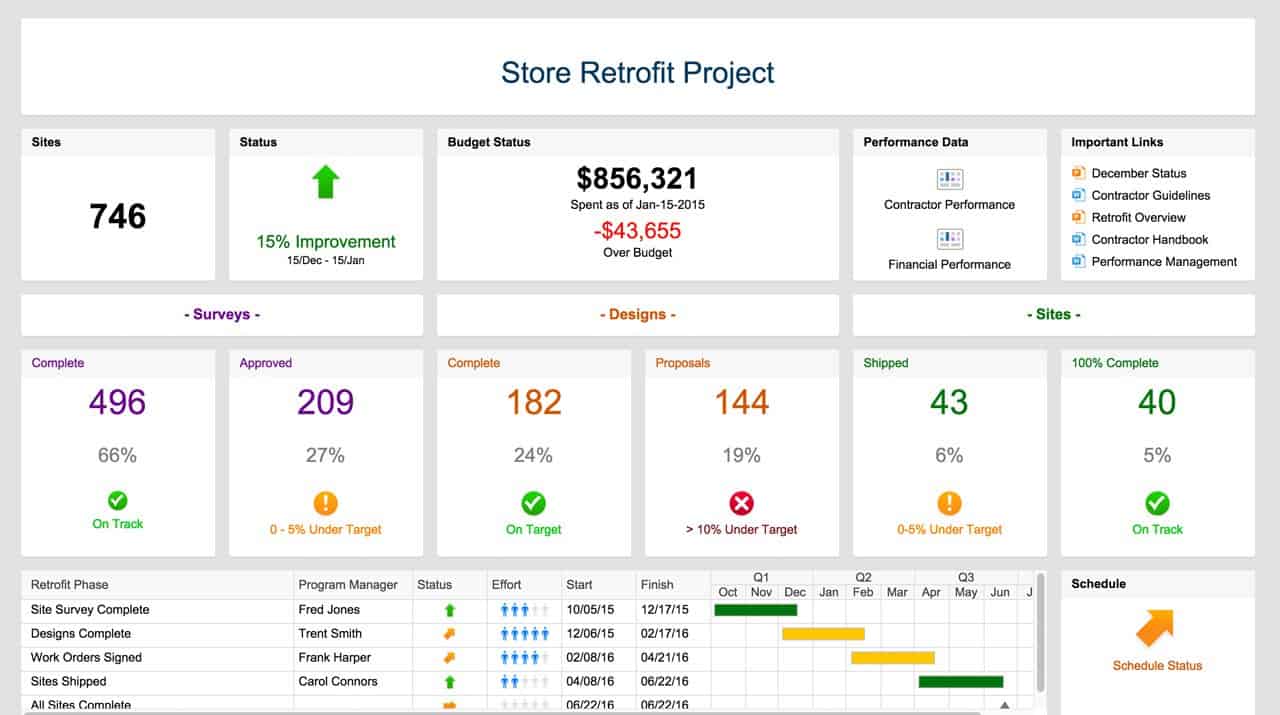 Metrics and Data Sight
Surface the true data you need to make informed decisions, quickly
Create a master view of all essential KPIs, goals, and objectives
Get real-time updates on budgets, project or campaign performance, and team activity
Share top achievements, milestones, and deadlines across multiple departments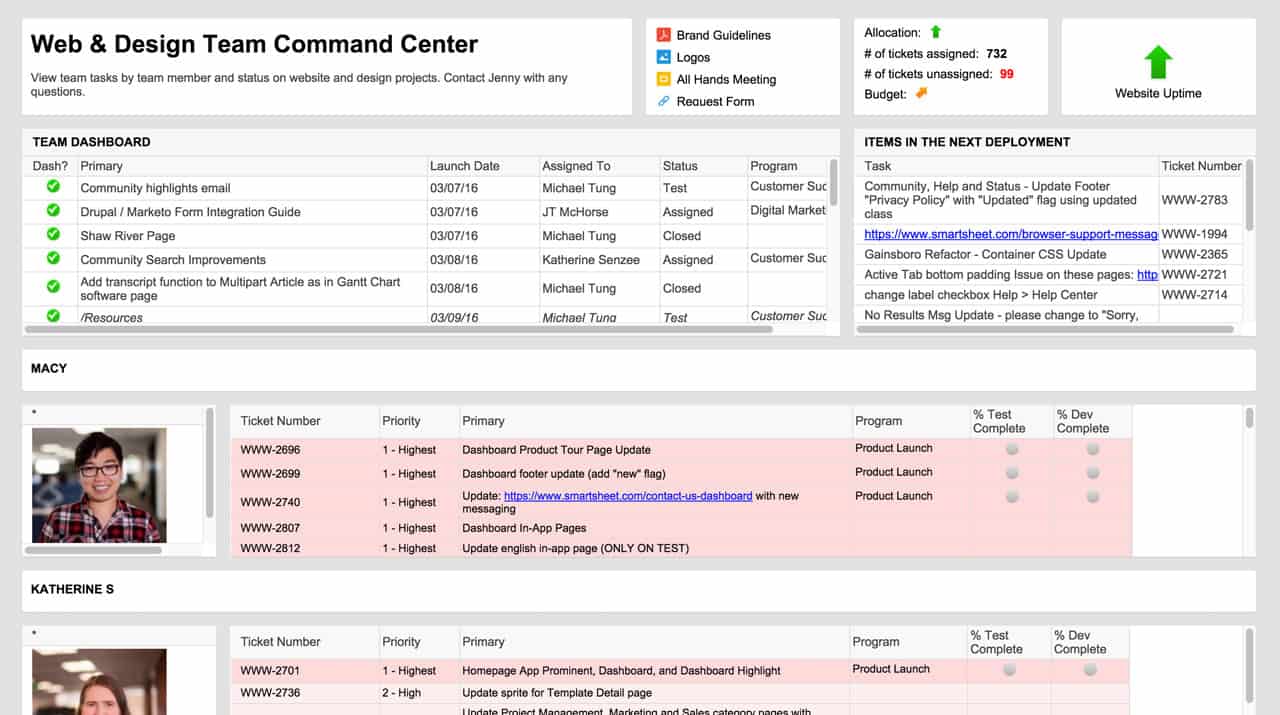 Tracker Sight
Get an overall view of the all the task activity in your organization.
Track key tasks in one roll up view
Drill-down to see teams individual tasks, priorities and status
Give stakeholders a place to check status on projects and programs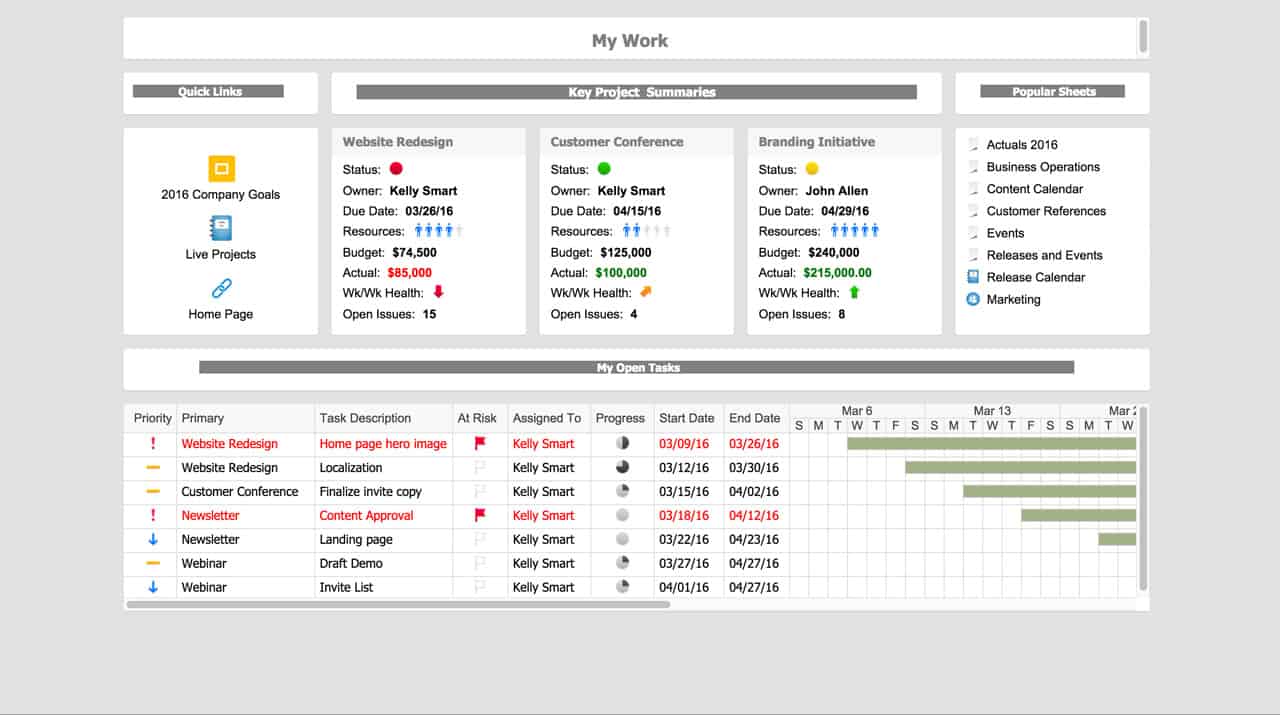 Personal Sight
Build a personal, centralized hub of all of the key information you care most about.
Generate a master calendar that displays key milestones, assignments, and tasks on all of your projects
Get a quick view of all key metrics you're tracking, KPIs, and campaign performance
Create a shortcut list of all frequently visited websites, folders, sheets, and files so that you quickly have access to everything you need right at your fingertips