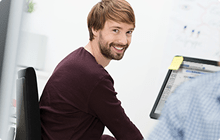 Simplify your HR procedures and efficiently manage your team
Choose a template and get started today
Reshape HR with collaboration and transparency
Whether you are competing to acquire talent, managing training programs, or motivating employees, Smartsheet helps you stay on top of it all. With one flexible collaborative tool at the heart of your HR processes, you'll see productivity skyrocket.
A more efficient way to work
Centralize Data - Whether planning hiring roadmaps or updating benefits packages, gain visibility and confidence by keeping all the details in one place.

Transparency - A collaborative tool to organize your work. comp plans, resumes, reviews, and more. Now, everyone is on the same page.

Work as a Team - The intuitive spreadsheet feel makes Smartsheet instantly familiar, simple to set up, and easy for your team to get started today.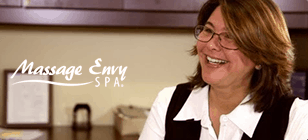 I can't imagine growing my business without it.

D'onn Genovese,
Franchise Owner, Massage Envy