Smartsheet Consulting
Transform your organization
Choosing the right technology is only the first step in any successful transformation or change. Our experts partner with you to bring your vision to life by aligning the people, processes, technology, and strategy to redefine the way you work.
Contact Our Team
Your success is our mission
just what you need
Our work is rooted in building an understanding of your business and agile solution development to surpass your expectations.
partners in change
We take an iterative approach to our work and help lead successful change management across your organization.
best in class
Our experts work with some of the most recognizable and innovative brands in the world from countless industries.
"The team at Smartsheet Professional Services helped us create a solution that gives more consistent and efficient processes. When we wonder 'can we do this?' They help us see how we can."
Jennifer Greenough, Deputy Director, Portfolio and Project Management, PATH

Our methodology
Our consultants use best practices to define, develop, and iterate on how your organization accomplishes work, allowing you to focus on driving the business. Smartsheet Consulting's methodology brings together a thorough understanding of your collaborative work management maturity and business goals with a focus on change management and continuous improvement.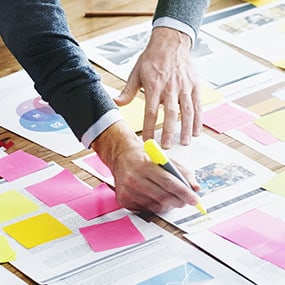 plan
We dive deep into your organization's current state, business objectives, and desired future state in order to plan and design innovative solutions that bring your vision to life.
act
We build and deliver solutions that enable your vision to become reality. Our iterative process involves close collaboration with you, with clear documentation and transparency each step of the way.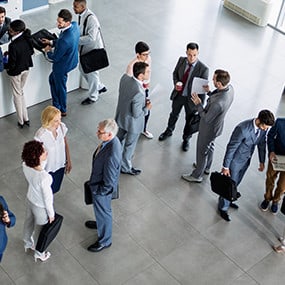 optimize
Your team is trained and you are empowered for ongoing ownership of your solution. You'll be armed with recommendations and observations for increasing the maturity of your solution.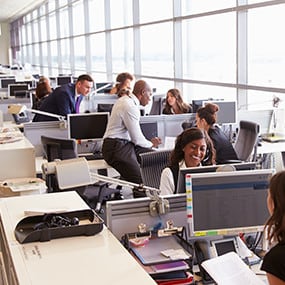 maintain
We provide post deployment support to ensure a successful implementation, assist with change management, and handle any additional improvements that may come up.
Our Offerings

smartsheet architecture
Set your organization up for success with a custom Smartsheet configuration. We work as joint teams, as your strategic partner, to help define the impact of collaborative work management to your organization.

CWM maturity assessments
Understand your organization's current collaborative work management maturity and discover your roadmap to unlock strategic competitive advantages.

custom integrations
We recommend tailored solutions, fully integrated with your existing tools and platforms. Add collaborative work management power to your internal systems and platforms and empower your team to deliver their best work.

premium app implementation
Extend Smartsheet's capabilities with our suite of premium apps, customized for your organization to drive your business with even greater abilities.

kotter change management methodology
Seven out of ten large scale IT implementations fail to reach full adoption. That's why we leverage change management to help you navigate the course of user adoption, from early adopters to full sustainability.

custom development
Utilize our custom development team to build automation with Smartsheet, build apps on top of Smartsheet, or create new views of your existing Smartsheet data.