Customer Story
Manage Major Global Events
Box needed a solution that was mobile, scalable for large budgets, and that provided clear project mapping to handle complex project plans and intricate speaker schedules.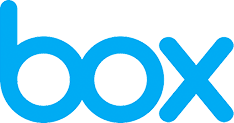 Weave a Web of Event Details to Not Miss a Thing
It costs Box roughly $50,000 to serve coffee for one day at a corporate event. Add 10,000 people, four countries, and 39 million users to the mix and you have a glimpse of what Kathleen Castaillic, the director of global events for Box, deals with on a daily basis. Smartsheet is the tool that Kathleen uses to weave her web of budgets, schedules, and timelines, and to organize major global events like Boxworks and Box Dev, all while keeping the coffee hot.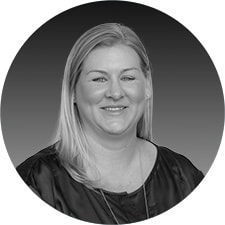 "Large-scale corporate events are a spider web of complex layers and intricate details. Smartsheet not only holds our data, but weaves together budgets, schedules, timelines, and all of the miscellaneous to do items that might otherwise slip through the cracks. Smartsheet is the tool that ties it all together for my team."
Kathleen Castaillic
Senior Director, Global Events
Business Goals
Mobile
The solution had to be mobile because running events requires the team to be out in the thick of planning and not chained to a desk.
Scalable
The events team is lean and the solution needed to scale to manage large budgets, speaker schedules, and timelines.
Project Mapping
The solution had to provide clear project road maps to remove some of the logistical burdens from the team.

Project Mapping and Strategic Planning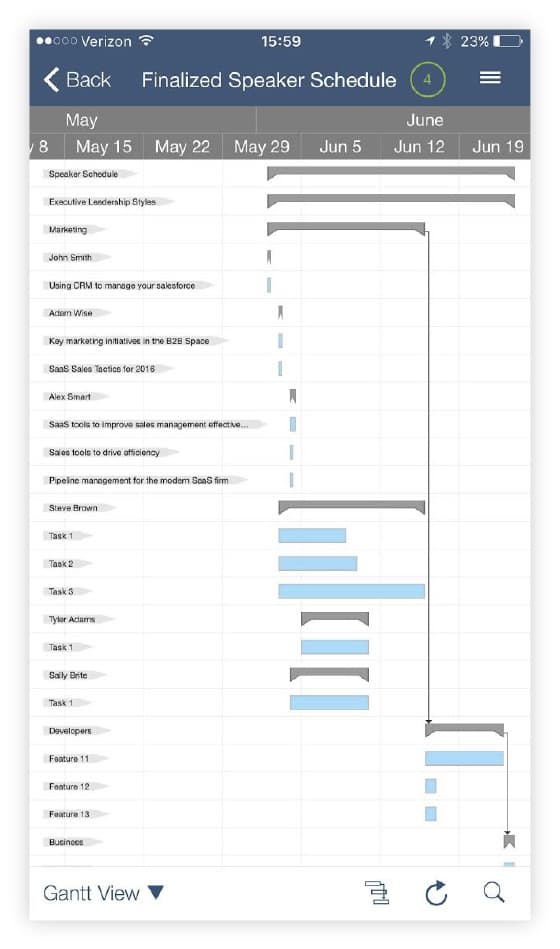 Need
Manage Complex Projects
"When you start to plan an event that is this complex you start to think, 'How do all of these parts fit together?' and this becomes very important."
Solution
Centralized Content Repository
It seems simple, but understanding how speakers and keynotes fit together in a cohesive and compelling way is an incredibly complex process. Kathleen uses Smartsheet to visualize the order of her speakers and content tracks. She can use the calendar overlay to map out her plan and attach each speaker's content to their line item. She can also use Smartsheet's integration with Box by creating Box Notes in a folder and then embedding the link in Smartsheet.
Use Template

Mobile Project Management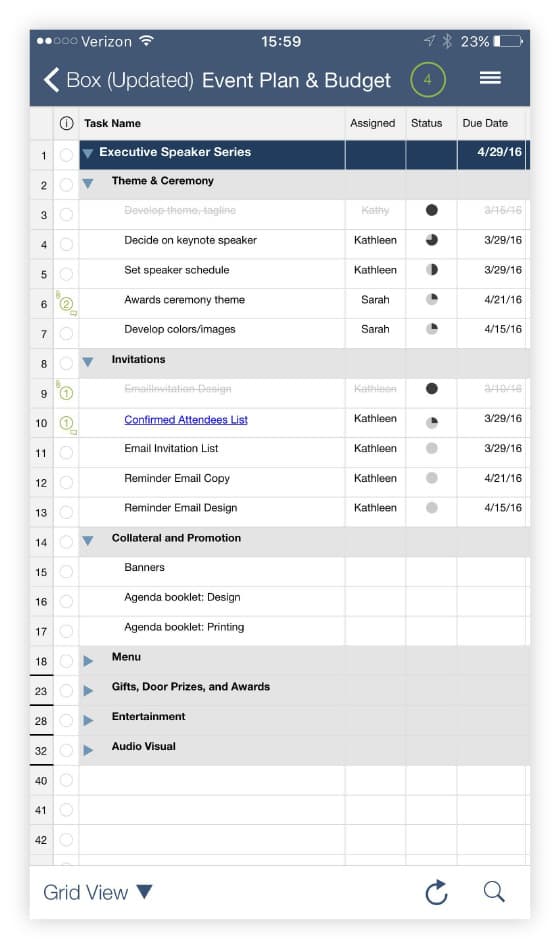 Need
Always Stay Updated
"Leading up to an event I had to be out in the thick of the planning, but I also had to be aware of what was going on."
Solution
Access to Project Plans on Mobile
The Smartsheet mobile app on iOS gives Kathleen's team an effective way to quickly check status and eliminates the need for timely ad hoc meetings with stakeholders. This allows her to stay in the thick of things, and have access to the most up-to-date information at any time, from anywhere.
Use Template

Knowledge Management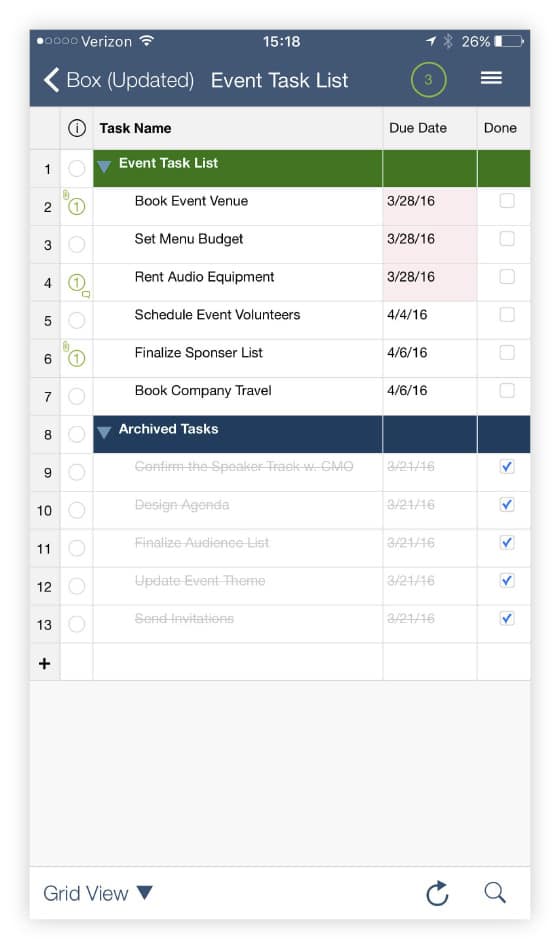 Need
Single Source of Truth
"We had always started planning Boxworks on Excel spreadsheets and then moved onto to do lists I had a Word document with two columns and 8 pt. font that I printed off every Monday. Having lists of things that I think about archived somewhere outside of my person, in one place, where other people can access them became extremely important to me."
Solution
Archival Tool
Kathleen didn't have a way to archive the hundreds of to do list items that came up after four years on the job and five BoxWorks events. Smartsheet became a place for Kathleen to organize her checklists in a very concise manner and to archive these lists for other people to access in the present and the future.
Use Template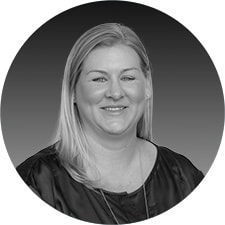 "There's always that one thing you forget that's so basic you can't even believe it happened. Smartsheet prevents this by capturing the details and fitting all of the pieces together: content, calendars, speakers, the marketing team, and press schedules. Events are layers and layers of detail that all have to connect somehow and Smartsheet fits it all together. This saves me days of planning in the future."
Kathleen Castaillic,
Senior Director, Global Events
Smartsheet for Marketing
In an ever-changing discipline, extraordinary marketers rely on Smartsheet to capture their next big ideas – and make them happen.
View Solution