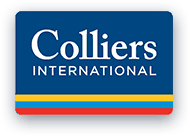 Coordinate Property Management
600 properties. 15 property managers. One tool.
After spending five months migrating Excel files to a new system, Colliers-Wisconsin needed a simpler way of working. They now use Smartsheet. Meetings are shorter and clients are happier. Best of all: business keeps growing.
| | |
| --- | --- |
| 4 | Team Coordinators |
| 15 | Property Managers |
| 600 | Properties Managed |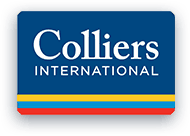 "Smartsheet has eliminated the painstaking process of managing details in Excel. Our operational efficiencies and increased customer confidence have ultimately won us more business!"
Hear from the
Colliers-Wisconsin team
Setting up was simple and intuitive for Colliers-Wisconsin. Keeping all the details in Smartsheet created visibility from any device, anywhere. Automatic workflows shrunk meetings from 90 minutes down to 30.
Every Detail Is Critical
| | |
| --- | --- |
| 300 | Site visits coordinated |
| 1000 | Contract documents maintained |
| 2200 | Work orders submitted |
| 3000 | Site photos managed |
"We couldn't truly enjoy vacation. If a crisis emerged, colleagues didn't have historical information to deal with the client's property."
Store Information in the Cloud
Property Managers used different systems to store photos, work order requests and capture communication. So, historical details were buried in random Excel sheets, email, or worse – memory.
Find Important Details When It's Urgent
Taxes, loans and insurance for 600 unique properties were a lot of moving parts to track. When details were difficult to uncover, people panicked and emails were flying.
Prioritize Maintenance Issues
Emailing an on-site crew to get maintenance issues fixed was causing a lot of confusion. Colliers-Wisconsin needed a way to prioritize work orders and monitor progress in realtime.
Working Smarter with Colleagues and Clients
"We win business because clients are so impressed with the system we've put together through Smartsheet."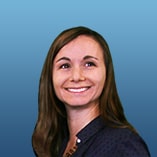 "Smartsheet has made our lives easier. Activities, properties and responsibilities are finally shared across teams and departments."
| | |
| --- | --- |
| 4 | Team Coordinators |
| 15 | Property Managers |
| 600 | Properties Managed |
How Colliers-Wisconsin Uses Smartsheet
Site Visit Reminders
100
Alerts recieved by Property Managers per month
Site Inspection
20,807
Updates by Property Managers while on-site
Records and Documentation
3,000
Site photos
1,000
Contacts and documents
226
Discussion threads about orders
Team Collaboration
1,733
Discussion threads
2,200
Workorders submitted
32
Update requests sent