Customer Story
Coordinate Property Management
Colliers-Wisconsin needed a simpler way to work- Smartsheet gave them with a better way to store, find, and prioritize information.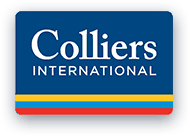 600 properties. 15 property managers. One tool.
After spending five months migrating Excel files to a new system, Colliers-Wisconsin needed a simpler way of working. They now use Smartsheet. Meetings are shorter and clients are happier. Best of all: business keeps growing.
Setting up was simple and intuitive for Colliers-Wisconsin. Keeping all the details in Smartsheet created visibility from any device, anywhere. Automatic workflows shrunk meetings from 90 minutes down to 30.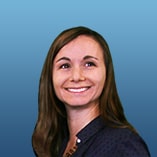 "Smartsheet has eliminated the painstaking process of managing details in Excel. Our operational efficiencies and increased customer confidence have ultimately won us more business!"
Kristin Komassa
Associate Vice President
Business Goals
Store Information in the Cloud
Property Managers used different systems to store photos, work order requests and capture communication. So, historical details were buried in random Excel sheets, email, or worse – memory.
Find Important Details When It's Urgent
Taxes, loans and insurance for 600 unique properties were a lot of moving parts to track. When details were difficult to uncover, people panicked and emails were flying.
Prioritize Maintenance Issues
Emailing an on-site crew to get maintenance issues fixed was causing a lot of confusion. Colliers-Wisconsin needed a way to prioritize work orders and monitor progress in realtime.
Project Mapping and Strategic Planning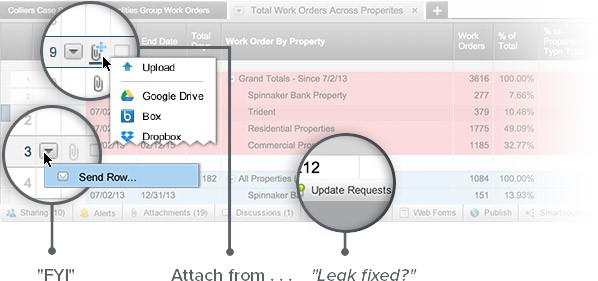 Attach property photos and contracts from Dropbox
Share all property data or a single row
Responses from maintenance go right to sheets

Mobile Project Management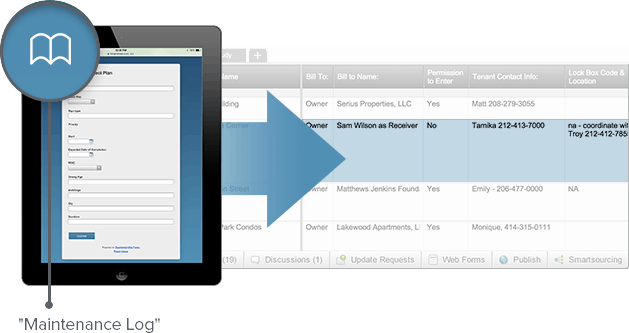 Create customized alerts for new maintenance requests
Log maintenance requests with web forms
Access from mobile, tables and desktop

Knowledge Management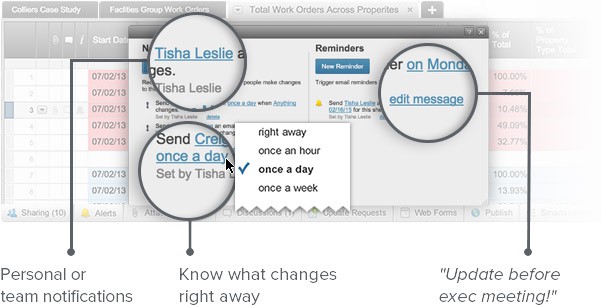 Send personalized update notifications
Pre-schedule email reminders to maintenance crews
Sync site visit tasks onto Google calendar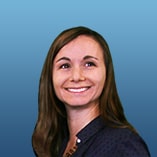 "Smartsheet has been integral in not only growing our company and growing our business, but showing integrity to our clients, enabling them to see everything that is going on with our team, in real time, so they're always up-to-date."
Kristin Komassa
Associate Vice President, Corporate Solutions
Smartsheet for Project Management
Whether orchestrating simple tasks or complex portfolio management, PMO leaders rely on Smartsheet to align the right people, resources, and schedules to get work done.
View Solution