Manage Stakeholder Access to Processes
Smartsheet Dynamic View enables business owners to share information to the right people at the right time for viewing or editing.
Granular Sharing Control With Dynamic View
Manage critical processes with vendors, mixed internal and external teams, or across organizations, without them knowing about each other.
Conditional Collaboration Make collaboration work at the level of discretion that you need, based on stakeholder engagement.
Simplify Complex Work Simplify each individual's view of work while providing visibility into process execution states.
Work Request Management Dynamic View streamlines work requests by using a pre-built form to collect, filter, and view any type of requests.
Get More Information
Smartsheet Dynamic View enables business users to maintain the confidentiality required for their processes by preventing users or vendors from accessing the full sheet, all without hindering the collaboration required to quickly execute work. Contact us to learn more.
Contact Our Team
Departmental Request Management Scenarios
Automate HR, Finance, Order Management, and many other team work processes with effective granular data confidentiality at scale.

Order Management Order processing teams get their customized views into the process with each team being able to update only their owned fields.
BI Request BI requests typically require the ability to provide the requester a view into the status of their "tickets,", while providing additional inputs for missing items.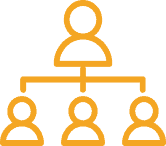 Mergers & Acquisitions Manage time sensitive and confidential M&A insights while providing the confidentiality and collaboration needed to manage sensitive deal and integrations management information.