The Power of Collaboration with Google
Smartsheet and Google Apps complement each other at every turn. With the seamless integration to Google Docs, Gmail and Calendar and hassle-free single sign-on, you and your teams are instantly productive.
It's Seamless: Sign in with your Google account info and you'll instantly be collaborating on tasks, files and discussions.
Work In Context: Get more done with a familiar-looking tool that keeps everything in context. Attach files and Google Docs to any task.
Connected: Manage project information your way. Import Google Contacts to efficiently collaborate with teams, update Smartsheet project information directly from within Gmail, and sync your project calendar to your Google Calendar.
Watch how the Smartsheet team uses Google Apps to collaborate.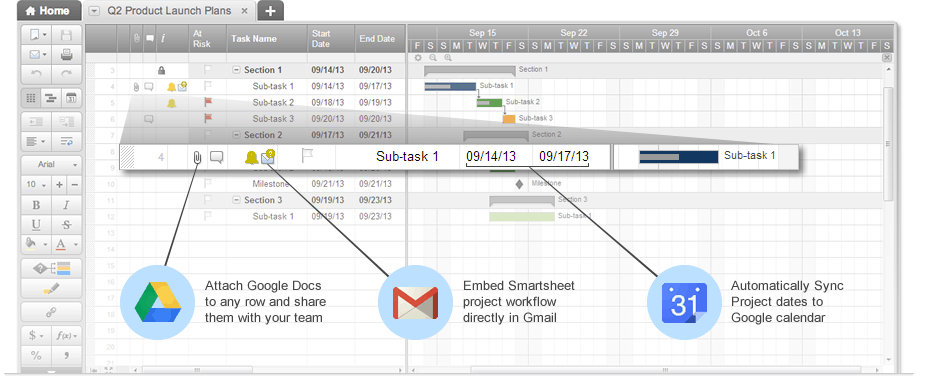 Connect Smartsheet and Your Google Account Today