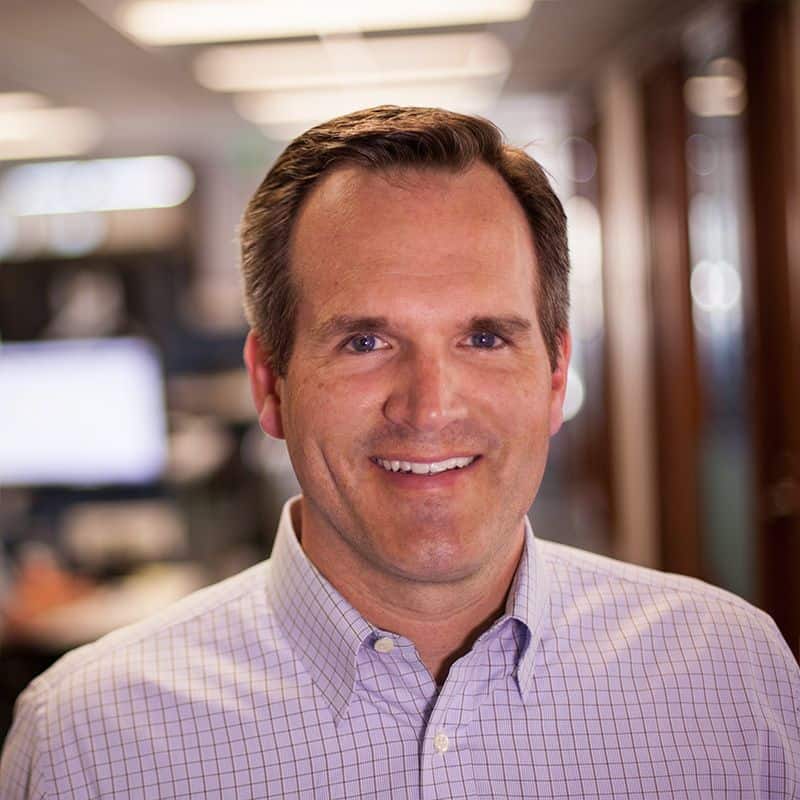 Mark Mader, CEO
Mark Mader is the chief executive officer of Smartsheet. Passionate about delivering superior customer experiences and organizational excellence, Mark strives to find innovative ways for customers to collaborate more intelligently using the Smartsheet platform and its partner ecosystem. Prior to Smartsheet, Mark served as senior vice president of global services for Onyx Software, leading the consulting and customer operations teams in the Americas, Europe, and Asia. In 2015, he was recognized as Ernst & Young Entrepreneur of the Year in Technology for the Pacific Northwest.
A dual-citizen of Germany and the United States, Mark has spent considerable time working and living abroad, making every attempt to apply a global perspective to what Smartsheet provides. Mark graduated with a B.A. in Geography from Dartmouth College. He and his family are avid boaters and between the months of March and November, he can often be seen commuting across Lake Washington on his SeaDoo.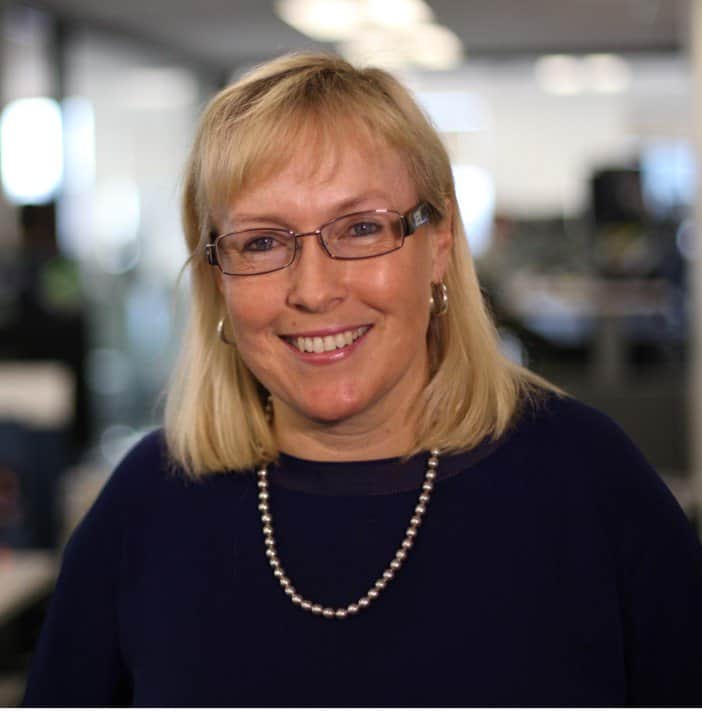 Jennifer Ceran, CFO
Jennifer Ceran is Smartsheet's chief financial officer. With more than 25 years of work experience in the US and internationally, Jennifer is passionate about creating high performing teams. Prior to Smartsheet, Jennifer was the CFO of Quotient Technology Inc. (formerly Coupons.com), VP Finance of Box Inc., VP Finance of eBay Inc. and Director of Corporate Finance at Cisco. She has frequently been recognized by Treasury and Risk Management Magazine as one of the "100 Most Influential People in Finance".
Jennifer received an MBA from the University of Chicago Booth School of Business and BAs in Communication and French from Vanderbilt University. In her free time, she enjoys exercising and mentoring others. She also has an adventurous side and looks forward to exploring the surroundings in her new home in the Pacific Northwest.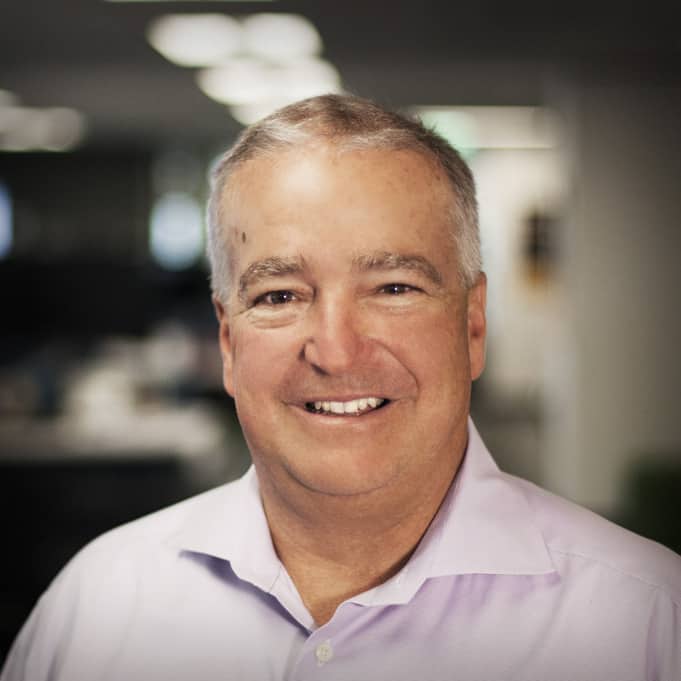 Mike Arntz, Senior VP of Worldwide Field Operations
Mike Arntz is Smartsheet's senior vice president of worldwide field operations, responsible for the company's sales, service, and support operations. Before joining Smartsheet, Mike served as NetSuite's senior VP of sales, Americas. Prior to that, he spent nearly 20 years at Oracle Corp., most recently serving as group vice president, North America application sales, where he created and led the organization responsible for sales of Oracle's Software as a Service (SaaS) applications.
Mike received degrees in engineering and biology from Michigan Technological University. In his non-work time he enjoys cheering on his three kids in their various sports activities, fishing, sailing, and skiing.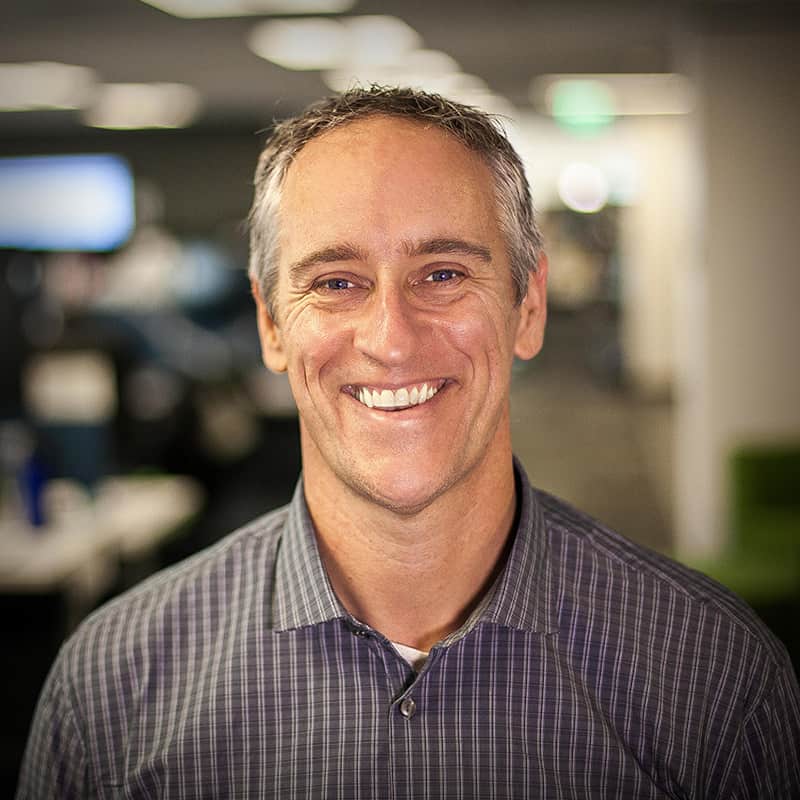 Andrew Lientz, Senior VP of Engineering
Andrew Lientz is the senior vice president of engineering at Smartsheet. With over 20 years of experience as a leader in infrastructure, planning, and SaaS, he has been the founder of, or on the leadership team for, three successful start-ups including content delivery network EdgeCast, web analytics SaaS provider Harvest Solutions, and web development agency Zentropy. As a partner at Microsoft, Andrew led infrastructure efforts in both long range planning and internal CDN development.
Andrew graduated with a B.S. from Harvey Mudd and an M.S. in Electrical Engineering from UCLA. He moved to the Pacific Northwest from Los Angeles in 2012 to experience seasons, more time with his family and an opportunity to walk to work. A goal-oriented fitness enthusiast, he has run a marathon, ridden 100 miles on a bike and bench pressed 500 pounds.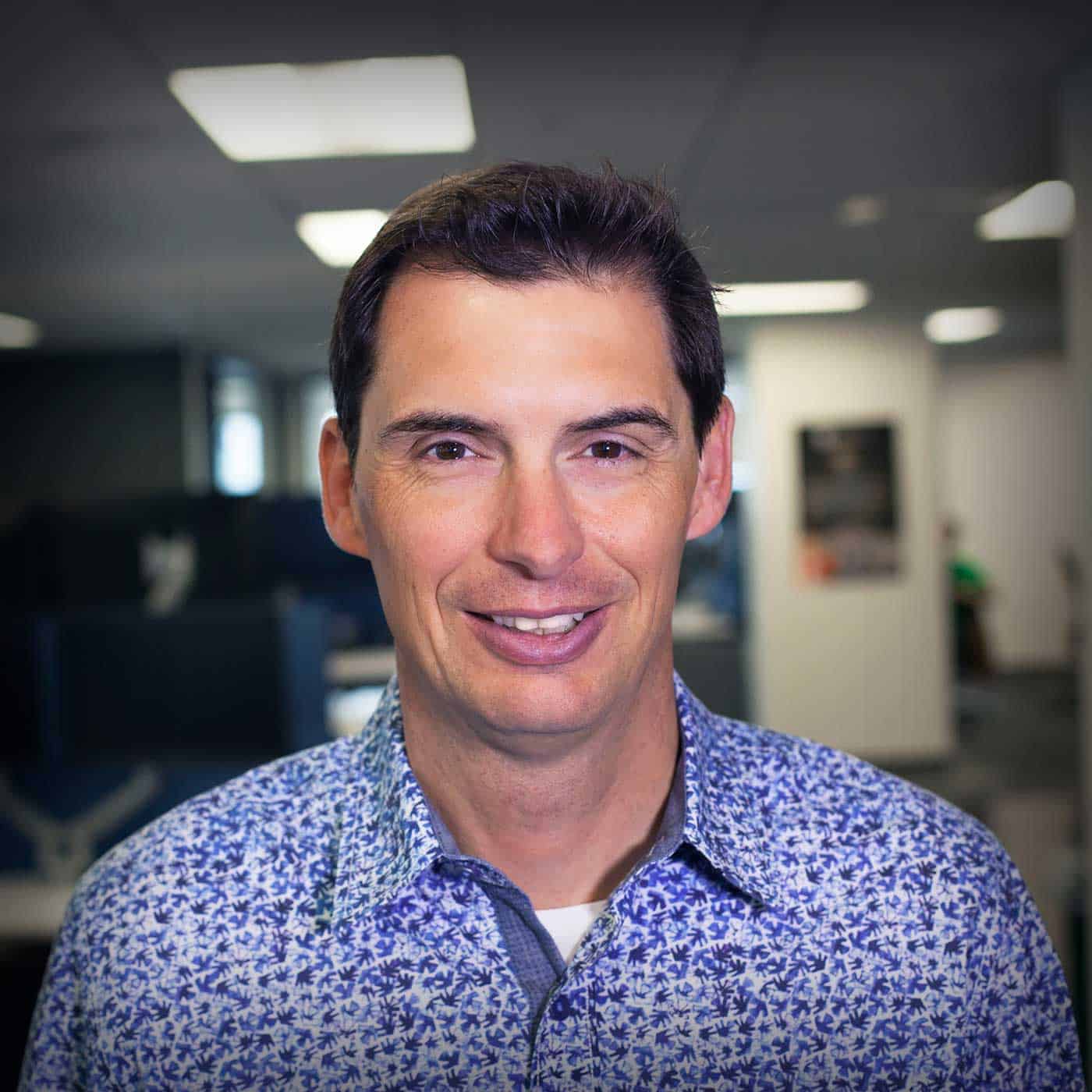 Gene Farrell, Senior VP of Product
Gene Farrell is the senior vice president of product at Smartsheet, responsible for executing the company's product and partner marketing strategies. Gene comes to Smartsheet from Amazon Web Services where he spent 5 years as vice president of enterprise application services and EC2 Windows. Prior to his leadership at Amazon, Gene spent 24 years as a senior executive at The Coca-Cola Company, the last 7 of which as vice president and general manager of the Coca-Cola Freestyle Business Unit.
Gene graduated with a degree in business administration and management from the University of Washington and received an MBA from Emory University's Goizueta Business School. Gene and his wife Helen live in Sammamish and in his spare time, he enjoys golf, snow skiing, cycling and almost all water sports.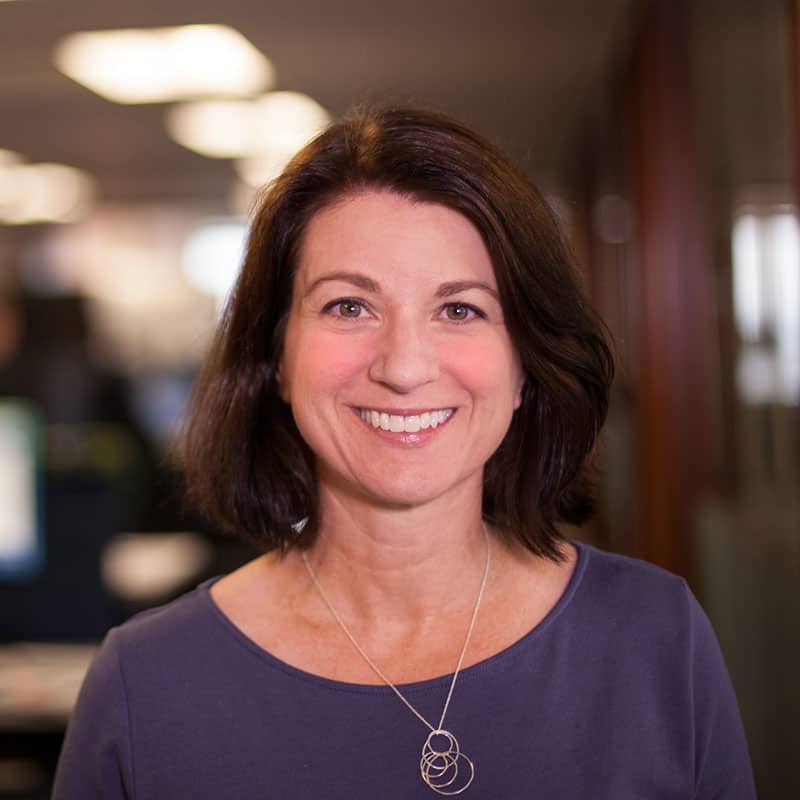 Kara Hamilton, Senior VP of People Operations
Kara Hamilton is the senior vice president of people operations for Smartsheet. She is dedicated to creating a culture that motivates and inspires, and it shows: Smartsheet has garnered several workplace awards, most recently taking top honors as Puget Sound Business Journal's 2017 Washington's Best Workplace. Prior to focusing exclusively on Smartsheet's people operations, Kara also led finance, legal and IT at Smartsheet. Before joining Smartsheet, Kara served as the director of finance for GoAhead Software (acquired by Oracle), and led their business operations across the US, Poland, and India. Prior to GoAhead, she held various leadership roles at Vigilos across operations, development and finance, and served as their vice president of finance for three years.
Kara graduated with a B.S. in Commerce from Santa Clara University. A Bay Area native who fell in love with the Pacific Northwest, Kara and her family live in the Phinney Ridge neighborhood of Seattle.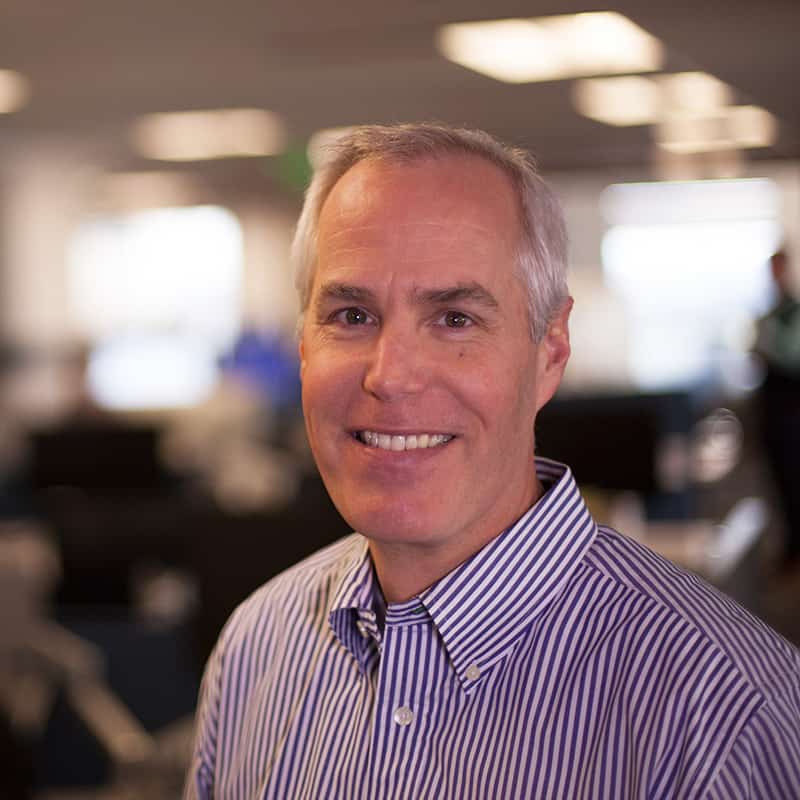 John Creason, Co-Founder and Chief Software Architect
John Creason is the co-founder and chief software architect at Smartsheet. Prior to the inception of Smartsheet, John served as director of development at Concur Technologies during the company's transition from an on-premise software provider to an on-demand business service. Prior to Concur, John served as director of development and co-founder at Captura Software (later acquired by Concur) where he led the development of the first fully-hosted corporate expense management system.
John received his B.S. in Business and Management from the University of Redlands. Both a software architect and woodworker, John sits behind a birchwood desk he built himself and often works hands-on coding for Smartsheet. He and his son enjoy downhill skiing, whitewater rafting and hiking. John scaled Mount Whitney and hopes to summit Mount Rainier one day.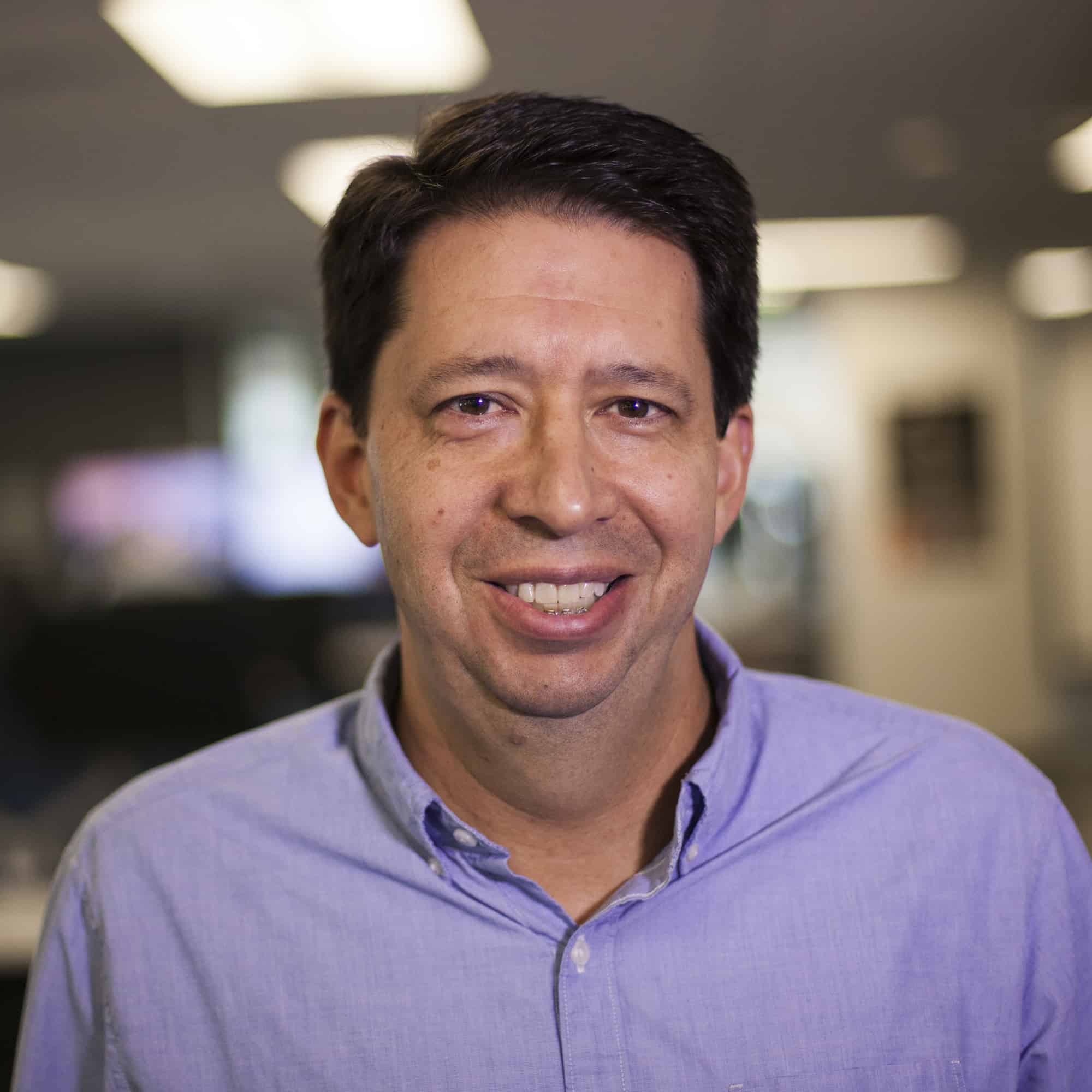 Ignacio Martinez, VP of Risk Management and Compliance
Ignacio Martinez is vice president of risk management and compliance for Smartsheet, where he leads the company's corporate and product risk programs and establishes compliance frameworks. Prior to Smartsheet, Ignacio served as chief risk officer for LifeLock, was a founding director of the consulting firm Protiviti, and spent more than a decade with Arthur Andersen.
Ignacio holds a B.A. in Business Administration from New Mexico State University and is fluent in Spanish. In his free time, he enjoys spending time with his family, traveling the world, exploring nature, martial arts, competitive fly fishing, and rebuilding car engines.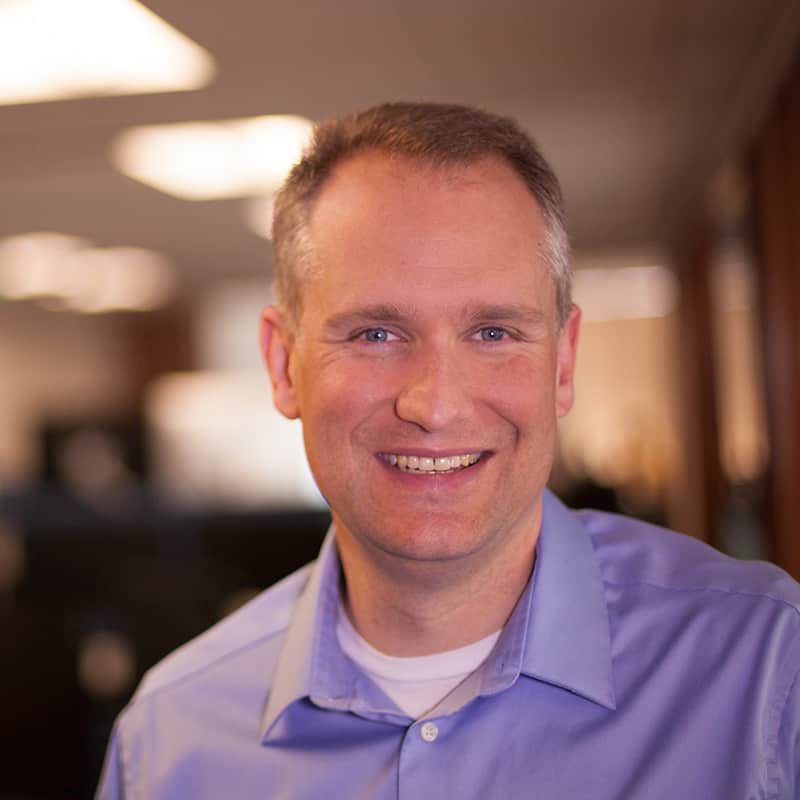 Brian Harper, VP of Development
Brian Harper is the vice president of research and development for Smartsheet, where he oversees all software development operations. Prior to his tenure at Smartsheet, Brian served in multiple roles at Amdocs and Qpass (acquired by Amdocs), designing and delivering massively scalable online processing systems. He served as solutions architect, development manager and lead software engineer in addition to building a new solutions delivery team. Prior to Qpass, Brian worked in various positions at Microsoft.
Brian graduated with a B.A. in Theatre Arts from Western Washington University. He and his wife love to travel, especially to Europe. Brian is an avid poker player.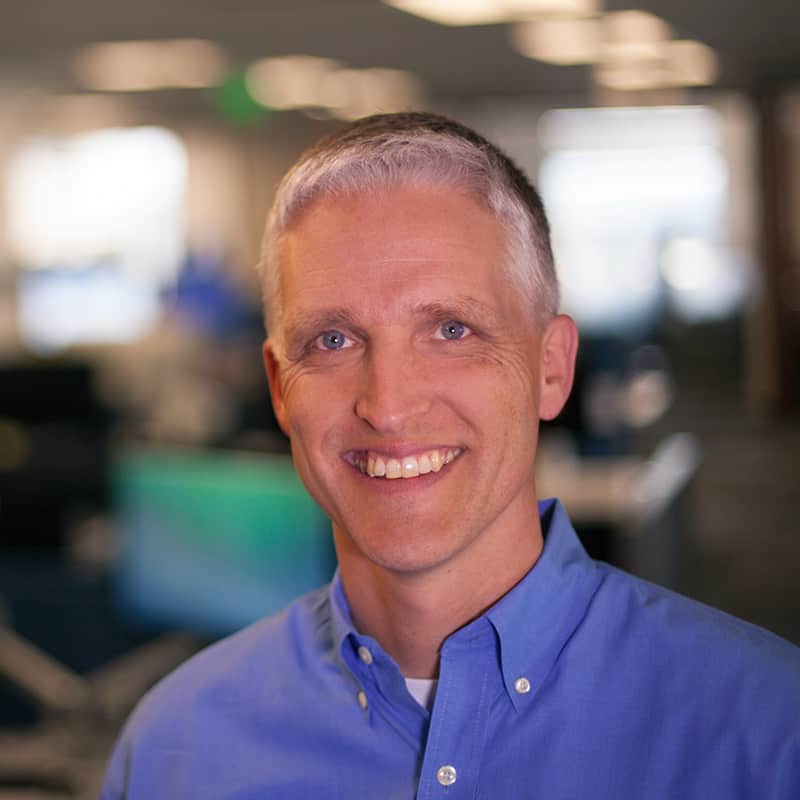 Eric Browne, VP of Product Management
Eric Browne is the vice president of product management and co-founder of Smartsheet. Prior to Smartsheet, Eric was at Onyx Software Corporation, where he led the vertical product marketing and alliance teams. Prior to his tenure at Onyx, Eric worked with Accenture, a management consulting, technology services and outsourcing company, focusing on Fortune 500 clients.
Eric graduated with a B.A. in Engineering from Dartmouth College and an MBA from UC Berkeley's Haas School of Business. In his spare time, he enjoys skiing, basketball, tennis and playing with his three kids--and testing other SaaS apps for usability, of course.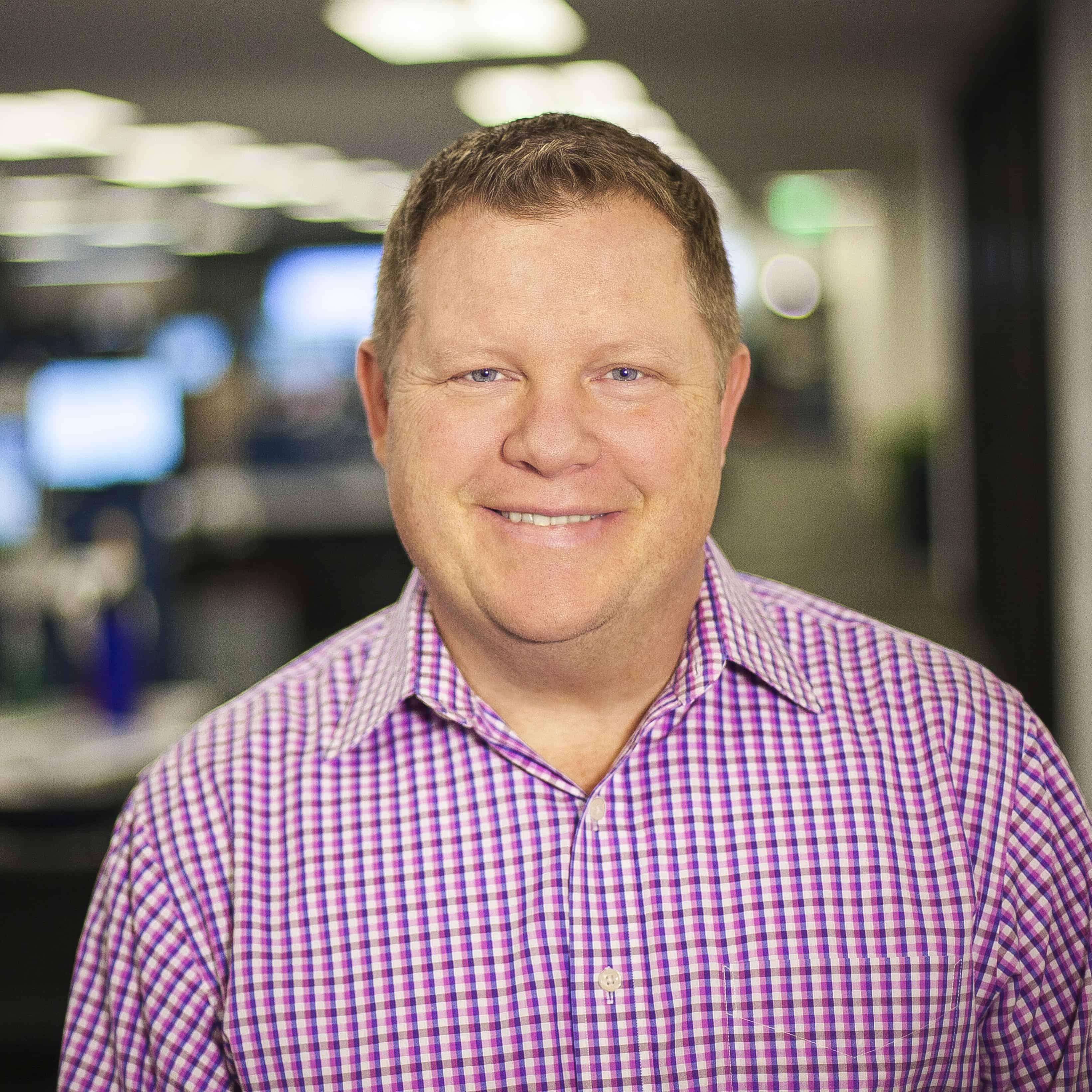 Chris Blessington, VP of Corporate Marketing and Communications
Chris Blessington is the VP of corporate marketing and communications at Smartsheet. Prior to Smartsheet, Chris was at ExtraHop Networks where he led the company's corporate and solutions marketing teams. Prior to his tenure at ExtraHop, he spent seven years leading the marketing and communications team at Isilon Systems through the company's successful IPO and subsequent acquisition by EMC.
Chris graduated with a B.S. in Industrial Psychology from Syracuse University. In his non-work time, Chris spends as much time as possible with his family. When they tire of him, he heads off into the mountains to fly-fish, backpack, snowshoe, and enjoy the beauty of the Pacific Northwest. When he wants to irritate himself, he heads to the golf course.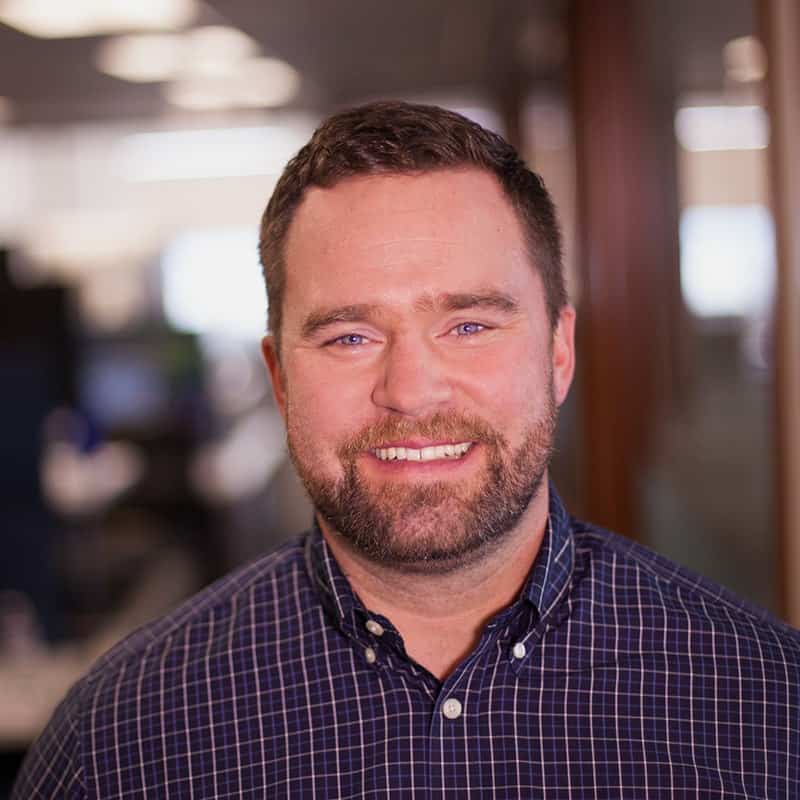 Andrew Bennett, VP of Commercial Sales and Demand Generation
Andrew Bennett is the vice president of commercial sales and demand generation at Smartsheet. Prior to Smartsheet, Andrew ran a group of destination fishing lodges, focusing heavily on the company's digital marketing efforts. Andrew previously served as the vice president of professional services for the Americas at Onyx Software.
Andrew graduated Phi Beta Kappa with a B.A. in Computer Science from Dartmouth College. He is an avid outdoorsman and a fanatical fly angler, spending much of his time away from work standing in a river or on a saltwater flat.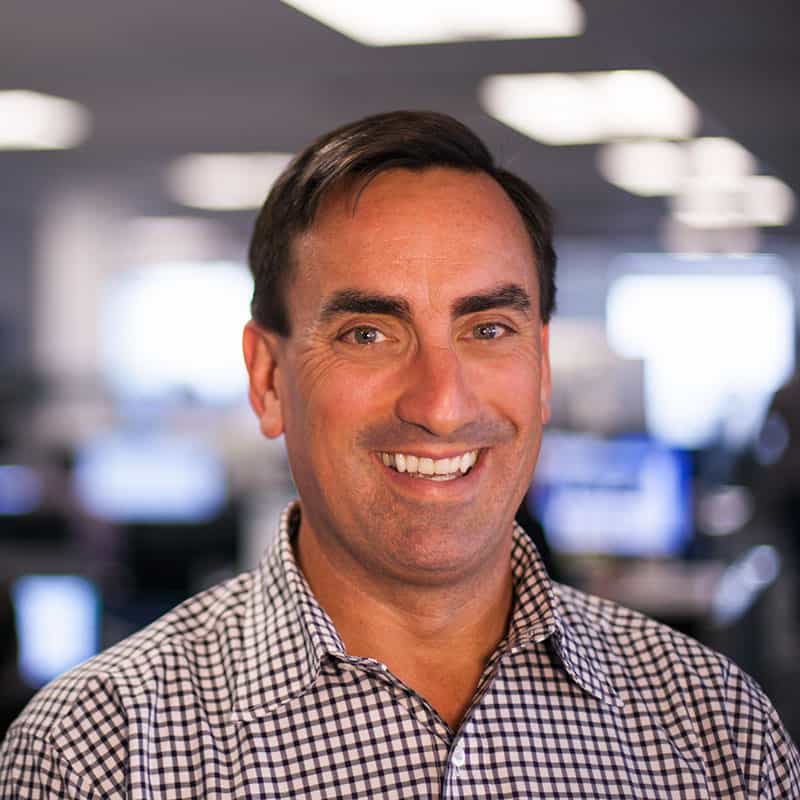 Mike Andrews, VP of Enterprise Sales
Mike Andrews is the vice president of enterprise sales at Smartsheet, where he leads our work with the Global 2000. With over 25 years of experience in customer-facing leadership roles in the software industry, Mike helps large organizations drive business results through the alignment of strategy, people, process and tools. Mike started his career at IBM, and has spent the past 15 years building and leading SaaS sales organizations.
A graduate of the University of Puget Sound, Mike was part of the inaugural graduating class of the Business Leadership Program. While a Seattle native, Mike has also studied and spent time in the south of France. When not at 35,000 feet, he resides in Seattle with his family.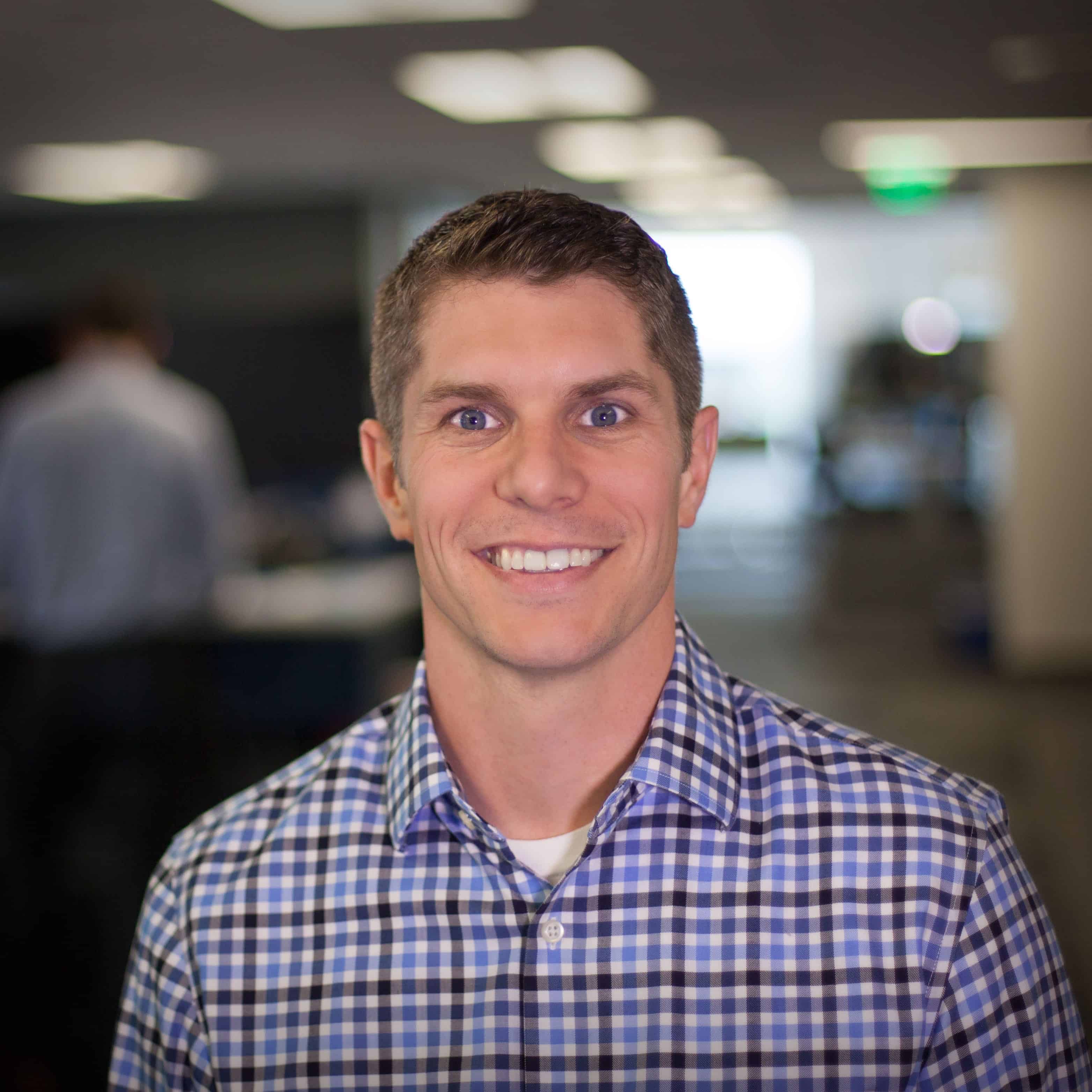 Stephen Branstetter, VP of Services and Customer Success
Stephen Branstetter is the VP of services and customer success. Prior to Smartsheet, Stephen was at Active Network where he led the company's Youth & Education business unit. Stephen joined Active Network in 2007 via the acquisition of Thriva, a company he helped build from the ground up, where he managed services and account management for the SaaS product and created a consumer services business division.
Stephen graduated from University of Washington with a B.A. in Business Administration. In his non-work time, he and his wife can be found chasing their twin boys around and spending as much time as the weather permits on the water swimming and boating. Stephen stays active by joining friends for at least one triathlon per year.