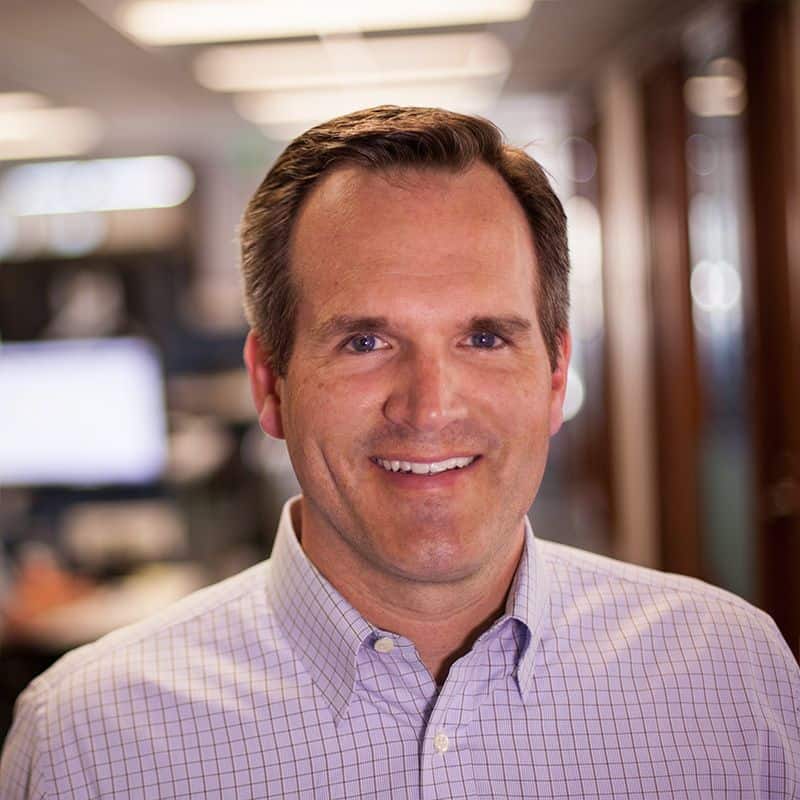 Mark Mader, President and CEO
Mark Mader serves as President and CEO of Smartsheet, a high-growth software company transforming the way organizations plan, track, automate, and report on work at scale. Based in Seattle, Mark leads a high-performing team of over 800 employees bringing to market a SaaS platform used by millions of people at over 74,000 customers, including more than half of the Fortune 500.
Mark is a recognized leader in the technology community, having been named Ernst & Young's Entrepreneur of the Year in Technology for the Pacific Northwest, and GeekWire's CEO of the Year. Under his leadership, Smartsheet was named Washington's Best Workplace by the Puget Sound Business Journal, and Seattle's Next Tech Titan by GeekWire. Mark also serves as a board member of the University of Washington Information School, one of the world's top information science programs.
Passionate about entrepreneurship and tech innovation, Mark is a contributor to media outlets like CNBC and Entrepreneur, and has been a featured speaker at many events, including Startup Grind, YPO Innovation Week, and the NYSE Tech Leadership Summit.
Prior to Smartsheet, Mark served as senior vice president of global services for Onyx Software, leading the consulting and customer-facing teams in the Americas, Europe, and Asia. A dual-citizen of Germany and the United States, he has spent considerable time working and living abroad and applies that global perspective to the products and services that Smartsheet delivers. Mark graduated with a B.A. in Geography from Dartmouth College.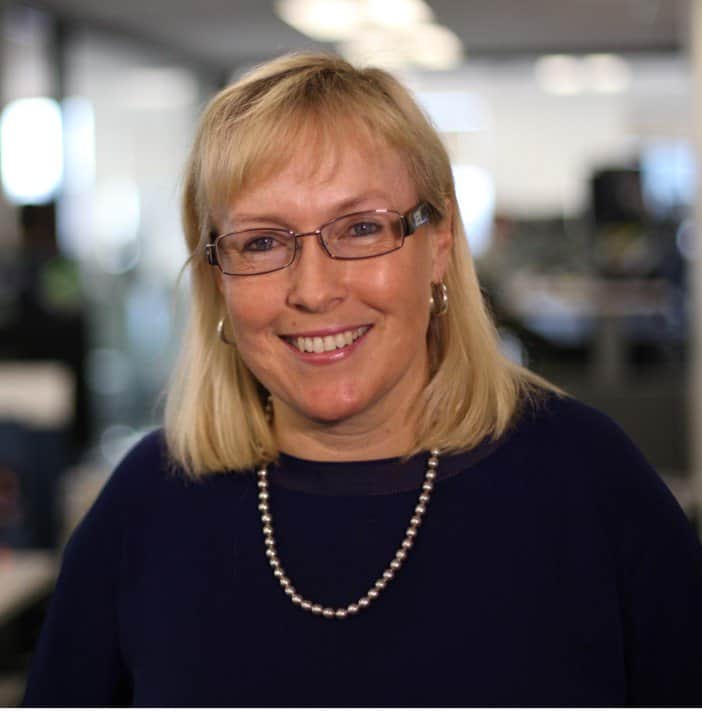 Jennifer Ceran, CFO
Jennifer Ceran is Smartsheet's chief financial officer. With more than 25 years of work experience in the US and internationally, Jennifer is passionate about creating high performing teams. Prior to Smartsheet, Jennifer was the CFO of Quotient Technology Inc. (formerly Coupons.com), VP Finance of Box Inc., VP Finance of eBay Inc. and Director of Corporate Finance at Cisco. She has frequently been recognized by Treasury and Risk Management Magazine as one of the "100 Most Influential People in Finance".
Jennifer received an MBA from the University of Chicago Booth School of Business and BAs in Communication and French from Vanderbilt University. In her free time, she enjoys exercising and mentoring others. She also has an adventurous side and looks forward to exploring the surroundings in her new home in the Pacific Northwest.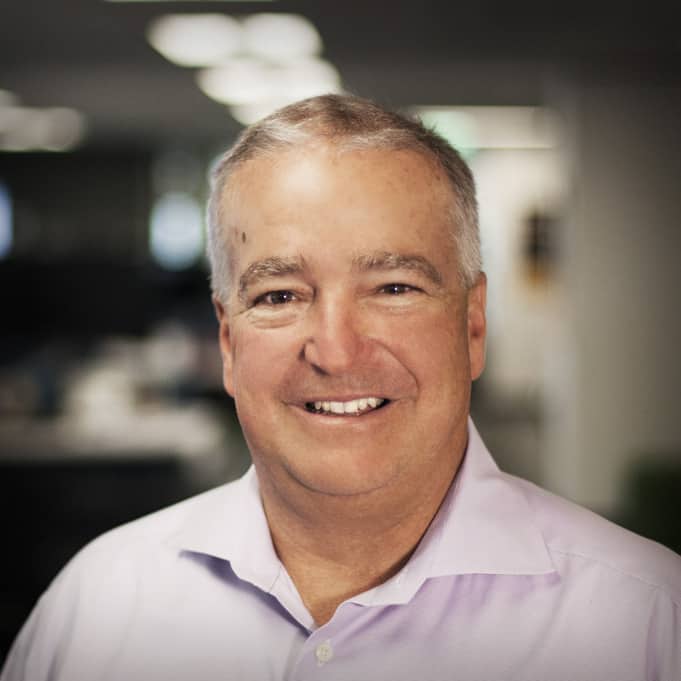 Mike Arntz, Senior VP of Worldwide Field Operations
Mike Arntz is Smartsheet's senior vice president of worldwide field operations, responsible for the company's sales, service, and support operations. Before joining Smartsheet, Mike served as NetSuite's senior VP of sales, Americas. Prior to that, he spent nearly 20 years at Oracle Corp., most recently serving as group vice president, North America application sales, where he created and led the organization responsible for sales of Oracle's Software as a Service (SaaS) applications.
Mike received degrees in engineering and biology from Michigan Technological University. In his non-work time he enjoys cheering on his three kids in their various sports activities, fishing, sailing, and skiing.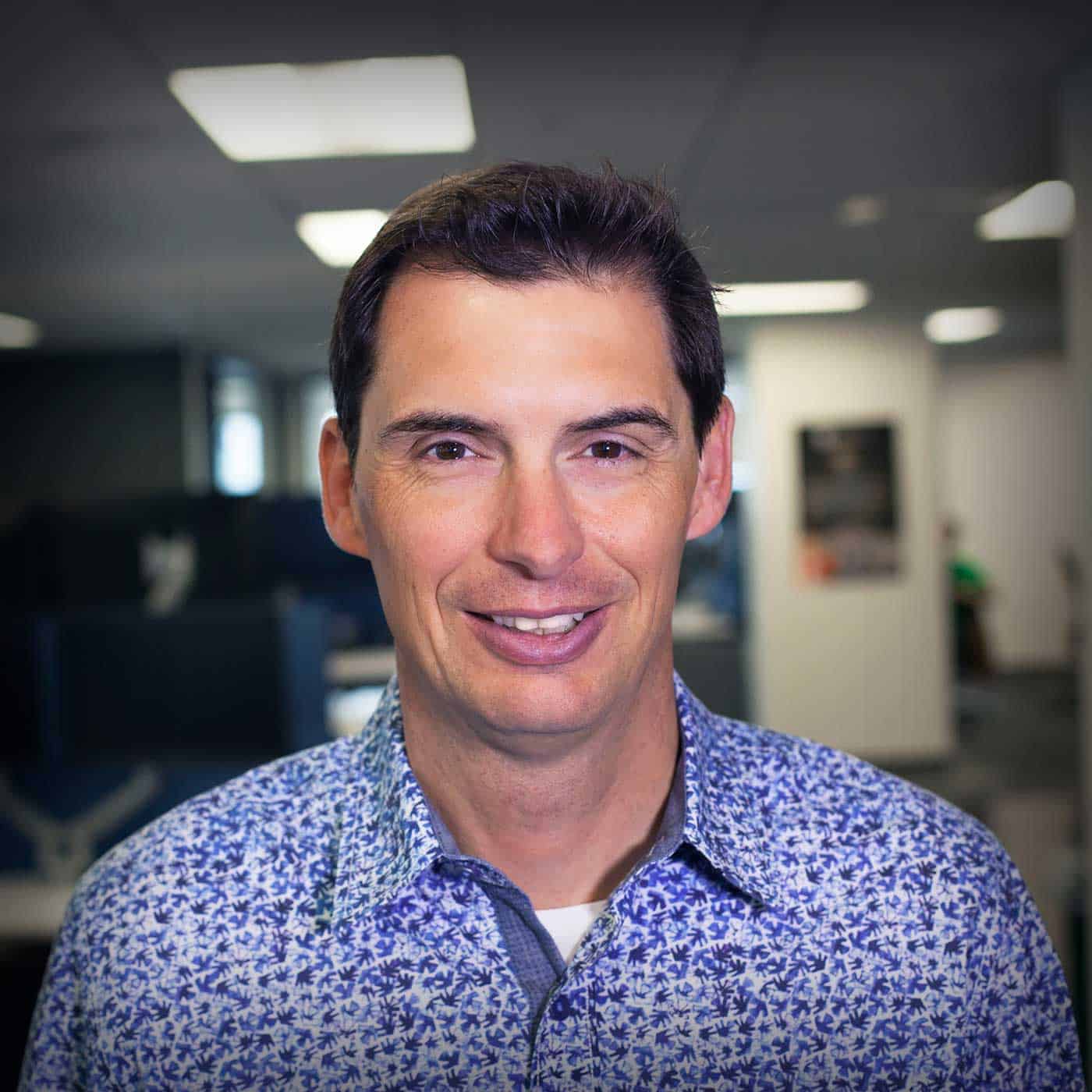 Gene Farrell, Senior VP of Product
Gene Farrell is the senior vice president of product at Smartsheet, responsible for executing the company's product and partner marketing strategies. Gene comes to Smartsheet from Amazon Web Services where he spent 5 years as vice president of enterprise application services and EC2 Windows. Prior to his leadership at Amazon, Gene spent 24 years as a senior executive at The Coca-Cola Company, the last 7 of which as vice president and general manager of the Coca-Cola Freestyle Business Unit.
Gene graduated with a degree in business administration and management from the University of Washington and received an MBA from Emory University's Goizueta Business School. Gene and his wife Helen live in Sammamish and in his spare time, he enjoys golf, snow skiing, cycling and almost all water sports.
Praerit Garg, CTO
Praerit Garg is chief technology officer at Smartsheet. He brings more than 23 years of experience building large-scale distributed systems and internet services, and is co-inventor of more than 25 patents. He joins us from AWS, where he was general manager for identity, access, and directory services; prior to that, he co-founded Symform, a distributed internet storage startup which was acquired by Quantum. Prior to Symform, Praerit built and led a 300-person organization at Microsoft that delivered distributed systems management capabilities across Windows, System Center, and Visual Studio products. He was also part of the original team that built Active Directory.
Praerit is passionate about building an engineering culture of innovation, finding simple solutions to hard problems, and delivering great experiences for customers. He holds a master's degree in Computer Science from Purdue University. In his free time, he loves to travel with his family, experiencing different cultures and their food, art, architecture, and history.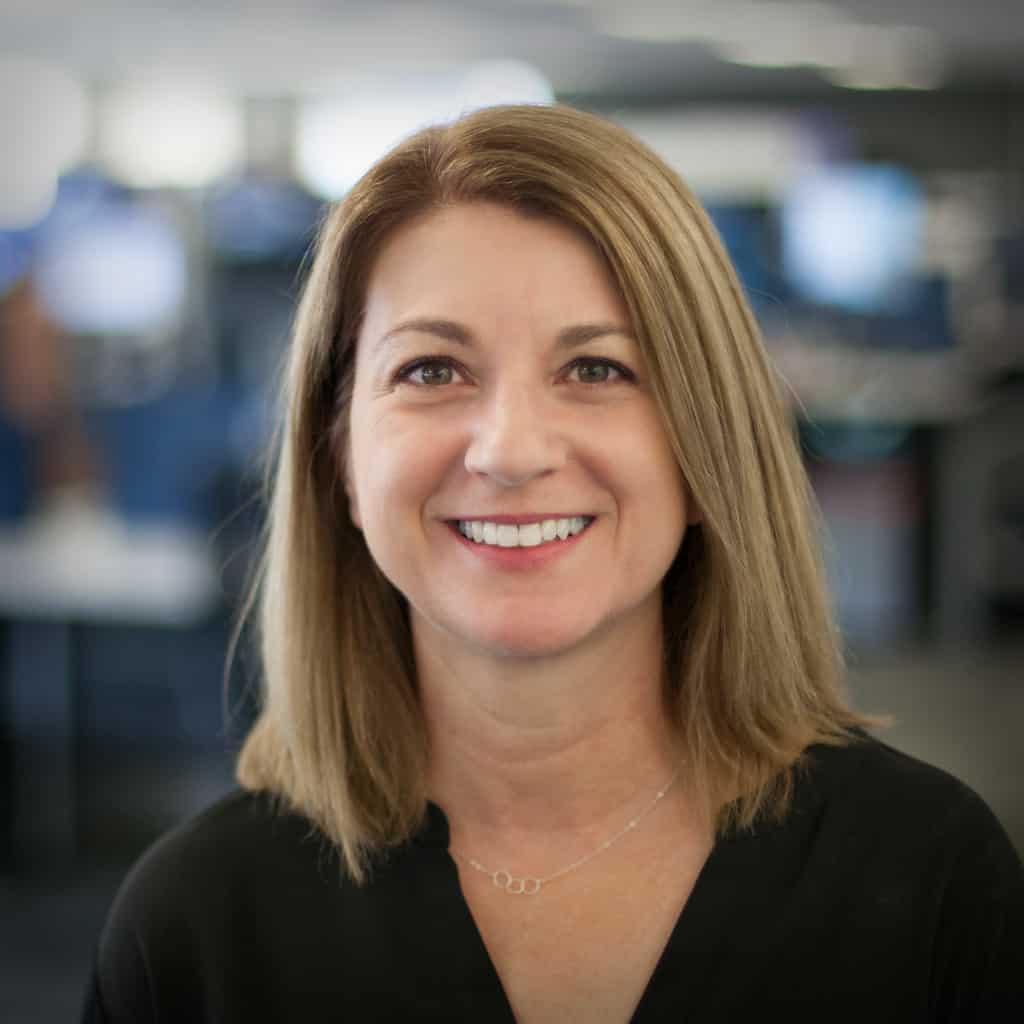 Kara Hamilton, Senior VP of People Operations
Kara Hamilton is the senior vice president of people operations for Smartsheet. She is dedicated to creating a culture that motivates and inspires, and it shows: Smartsheet has garnered several workplace awards, most recently taking top honors as Puget Sound Business Journal's 2017 Washington's Best Workplace. Prior to focusing exclusively on Smartsheet's people operations, Kara also led finance, legal and IT at Smartsheet. Before joining Smartsheet, Kara served as the director of finance for GoAhead Software (acquired by Oracle), and led their business operations across the US, Poland, and India. Prior to GoAhead, she held various leadership roles at Vigilos across operations, development and finance, and served as their vice president of finance for three years.
Kara graduated with a B.S. in Commerce from Santa Clara University. A Bay Area native who fell in love with the Pacific Northwest, Kara and her family live in the Phinney Ridge neighborhood of Seattle.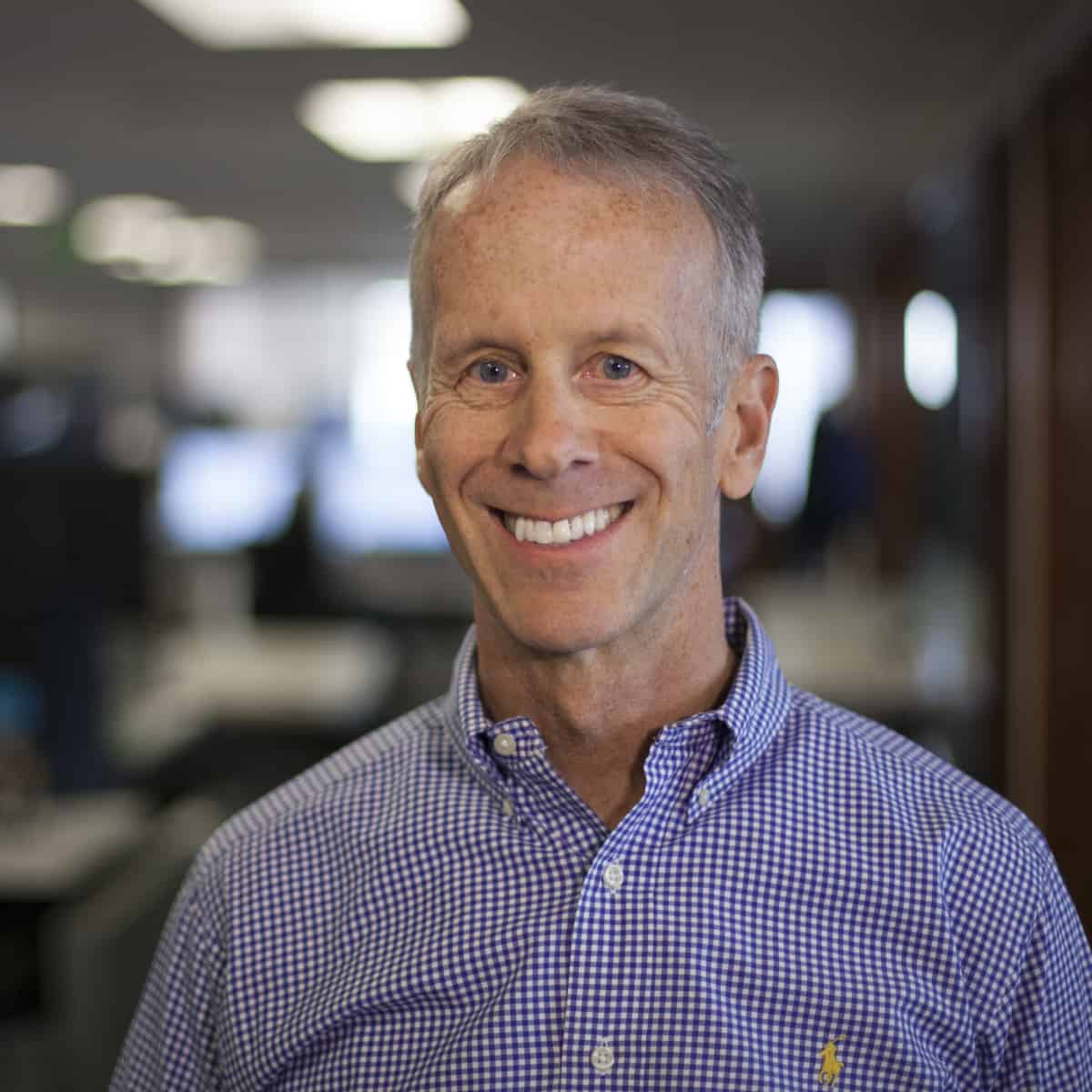 Paul Porrini, General Counsel
Paul Porrini is general counsel of Smartsheet. He has over 20 years of experience leading public and private technology companies through periods of significant growth and change. Paul most recently served as president and chief executive officer at YuMe, Inc. (NYSE: YUME), a global digital video advertising platform; prior to that, he was their executive vice president, general counsel, and secretary. Previously, he was vice president, deputy general counsel, and assistant secretary at Hewlett-Packard Company (NYSE: HPQ), a large cap technology company. Before that he was senior vice president, general counsel, and secretary of Bluestone Software, Inc. (NASDAQ: BLSW), a web app server enterprise software company. He has also held partner and associate roles at several law firms.
Paul began his legal career in the US SEC's Division of Corporation Finance. He holds a B.S. in quantitative business analysis from Pennsylvania State University, a J.D. from Widener University School of Law, and an L.L.M. (Taxation) from Georgetown University Law Center. In his spare time, Paul likes keeping track of his 3 grown children, hiking, cycling, and playing hockey.